News
Spieth's mystery supporter: An elderly cousin he hasn't met has been pulling hard for him
The beautiful needlepoint items created by Alice Buckley are not only functional masterpieces that bring pleasure to the eye and amazement in how they are made, but there is great symbolism. The weaving of the thread mimics how our lives can be intertwined in a stunning pattern that leaves us in awe.
At age 96, Alice has pretty much seen it all, so being awed is a tough task. But she is finding it amazing and emotional that a golf wunderkind she is related to but hasn't met is stunning the golf world. Jordan Spieth, at the just-turned age of 24, in return might find it exciting to know an unknown near centenarian from his ancestry is pulling for him. He will need her support if he is to dig out of the hole he's in at the PGA this weekend in his attempt to win the career Grand Slam.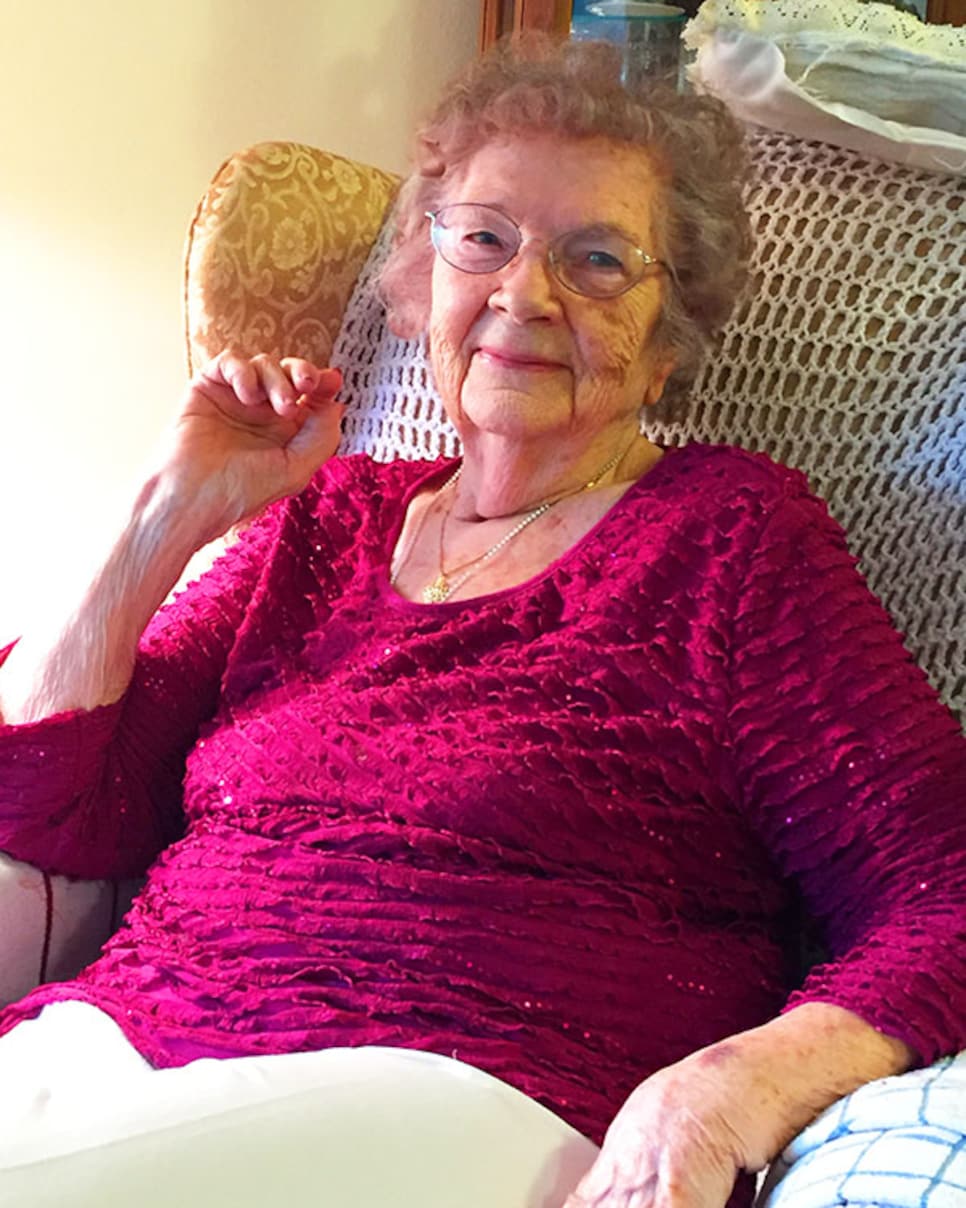 I met Alice by chance on a recent visit my wife and I made to East Moline, Ill.—the Quad Cities-area town and land of the John Deere Classic—to spend time with my in-laws, Mary Ellen and Bill Hynd at their new independent-living place. Mary Ellen made sure we met a special lady from the floor above them whose craft skills were off the charts, especially for someone at 96. Her ties to Jordan Spieth came up during the visit.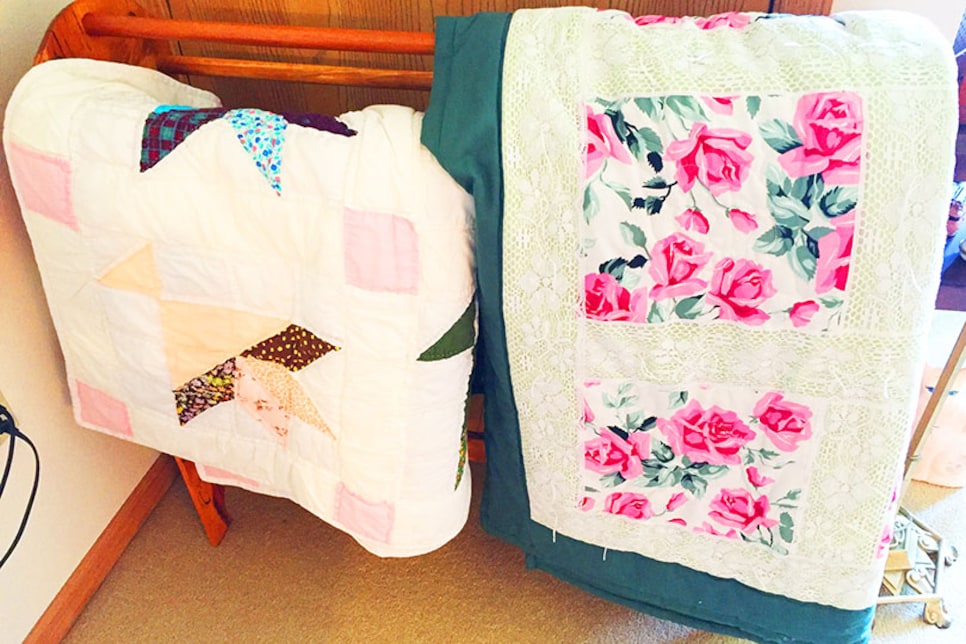 Alice was born Alice Brei on March 13, 1921, in Muscatine, Iowa, which is 40 miles west of the Quad Cities along the Mississippi River. Alice is the oldest of 15 children, and befitting someone nearly a century old, she's had an incredibly full life, including surviving three husbands. She made the connection she was related to Spieth when he first played the John Deere in 2013. In genealogy jargon, she considers herself a third cousin to the No. 2-ranked player in the world. Alice's mother, Maude, was a sister in Muscatine to Spieth's great-grandmother, Hazel, who would marry a Spieth. Jordan's grandfather, Don, who lives in Bethlehem, Pa., is from Muscatine and was involved in golf starting as a youth. He caddied at Muscatine Country Club and played on the Muscatine High School team.
Alice said she has given Jordan's grandfather family photos and memorabilia. All of it would likely be evidence why Jordan himself has said the John Deere Classic is close to his heart and been such a strong focal point to his tour career thus far. Don Spieth told the Muscatine Journal in 2014 that he thought Muscatine "was a wonderful place to grow up. I thought the neighborhoods were very close. Lots of wonderful memories." When Jordan won the '13 JD Classic, his grandfather "heard from people in Muscatine that I hadn't heard from in 40 years. It was really special to remake the connections that way. I got to get together with several [elsewhere] I hadn't talked to for a long time and some relatives as well that I had just sort of lost track of."
Alice became a follower of Jordan after her ancestral discovery. Watching golf on TV is easy to do while creating some of the most amazing needlepoint work, along with greeting cards that have threaded designs on them. "I do the same things many women my age do," she said with a smile, "I just do more of them."
Alice was enraptured like everyone else during the final round of the Open Championship in July when Spieth hit his drive on 13 off the face of the earth. She cried, thinking the worst was to come. "I thought he was going to lose," she said.
Alice watched the phenomenal comeback with relief, and will continue to watch her distant relative as he looks to make golf history.
But she herself is already a legend, with a substantial 96-year pedigree that not includes her craft hobbies but 27 years as a church organist and the family researcher who created memory books for her siblings and children's families. To date that adds up to 11 children/stepchildren, 17 grandchildren, 21 great-grandchildren, and 3 great great-grandchildren. That's a very strong thread of life she's weaved.