The Loop
'Spieth is the better golfer. He, not McIlroy, is the best player in the world'
Stories of interest you might have missed…
It seems the golf world is ready to declare Jordan Spieth the best player in the world. "After watching them play together for the first two rounds of the PGA Championship at Whistling Straits, here is the best way to compare and contrast them," ESPN's Kevin Van Valkenburg writes in this story on Spieth's budding rivalry with Rory McIlroy. "No one in golf hits the ball better than McIlroy does when he's focused, when he's swinging in rhythm, and when he's healthy…Despite all that, Spieth is the better golfer. He, not McIlroy, is the best player in the world, despite what the rankings say."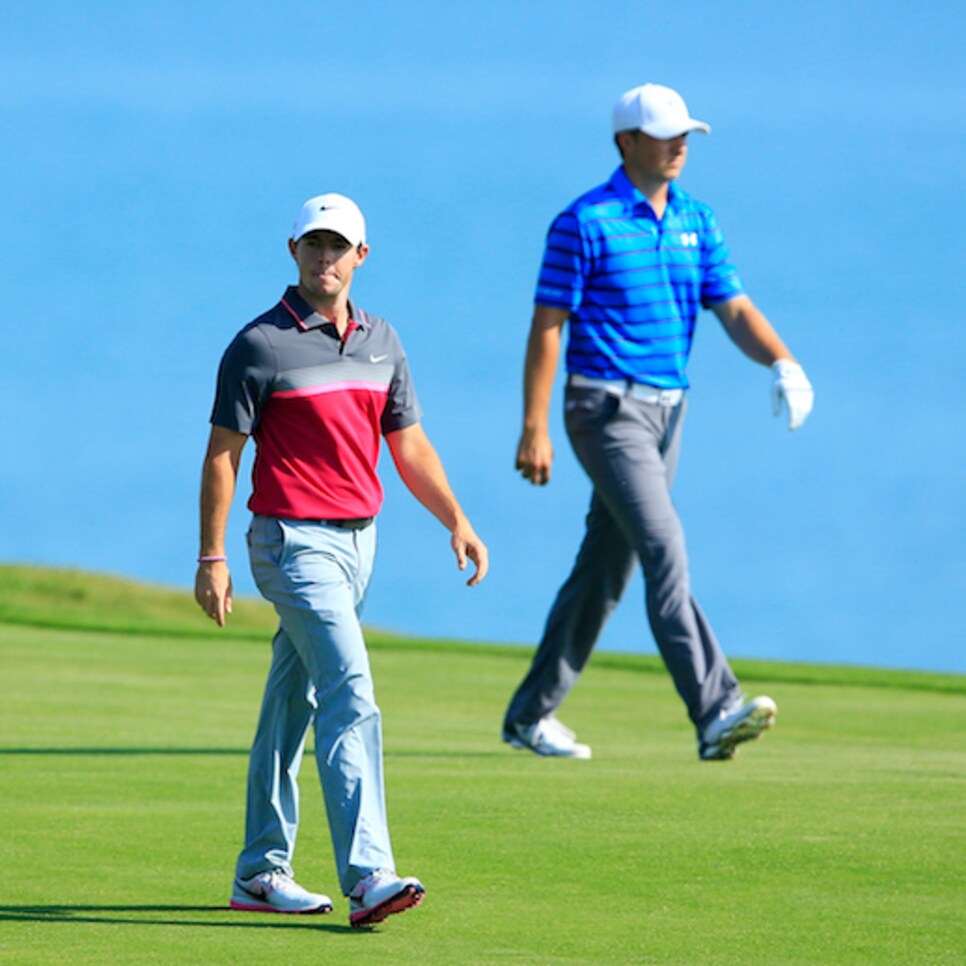 "If anyone was looking for a symbolic changing of the guard between Rory McIlroy and Jordan Spieth, it happened on the 18th green Friday as the two best players in the world were making the turn," Hank Gola of the New York Daily News writes in summing up their two days together. "Spieth holed out from the bunker for birdie…McIlroy took double bogey from the thick greenside rough, missing a short bogey putt."
"There are many reasons Spieth, 22, has become a popular sensation, helping revive an American golf community that had been suffering through a post-Tiger Woods hangover," Bill Pennington of the New York Times writes in this examination of Spieth's popularity. "But a chief reason — beyond the obvious, which is Spieth's sterling play — is the sense of authenticity and genuineness that accompanies Spieth as he smiles his way to stardom."
Those who think Tiger Woods is yesterday's news consider this: Tiger has entered the Wyndham Championship in Greensboro, N.C., next week, which tournament director Mark Brazil said previously would be a game changer. "Brazil said earlier this month that tickets sales had increased and that was before the Woods' watch began," John Dell of the Winston-Salem Journal writes. "Brazil said that as part of the Tiger Plan' he and his staff have in place that will mean printing more tickets."