News & Tours
Jordan Spieth and Michael Greller's running prank on Justin Thomas at Riviera is delightfully cruel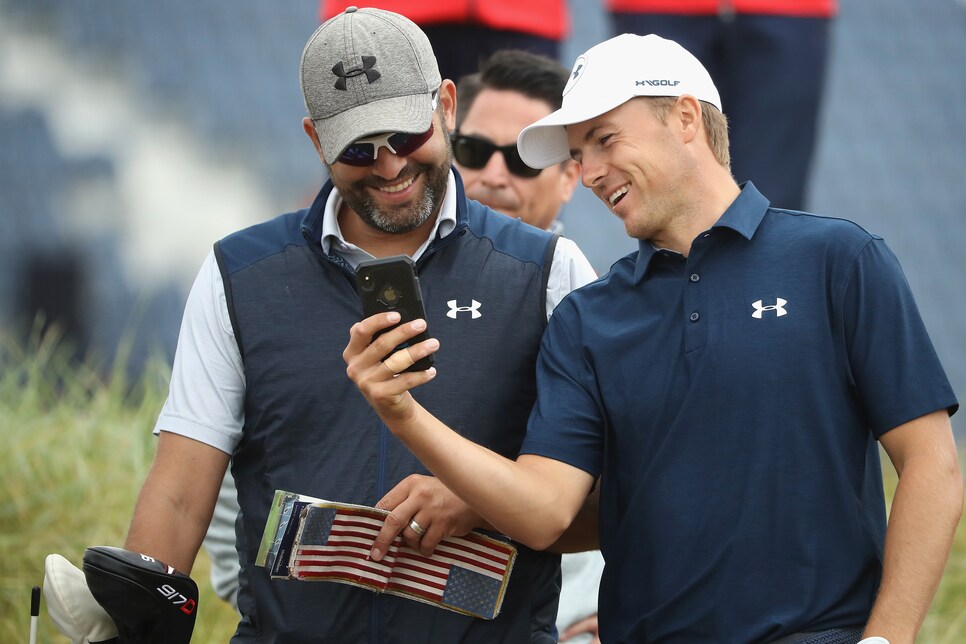 Jordan Spieth is playing in the penultimate group Saturday at the Genesis Invitational with Justin Thomas behind him in the final threesome of Round 3. Making it much easier for Spieth and caddie Michael Greller to continue their running Riviera prank on Thomas.
The venerable course at the Pacific Palisades was the host of the 2012 NCAA Championship, with the final match pitting the Alabama Crimson Tide and the Texas Longhorns, highlighted by a duel between Spieth and Thomas. Texas ultimately won the match with Spieth defeating Thomas 3 & 2, which included Spieth holing out from the 15th fairway to put a punctuation on the proceedings.
Ten years have passed since that shot, but Greller makes it an annual tradition to make sure the moment stays fresh with Thomas.
"Michael FaceTimes [Thomas] every single time on the 15th hole and he stops answering now. He asked when we were walking up 15 if he should FaceTime him now even though he was two groups behind us," Spieth said earlier in this week. "Justin answered it for a few years and now he just either answers it flipping him off or he doesn't answer it at all."
Following a Friday 64 that put him in third place after 36 holes, Thomas corroborated the story.
"I've stopped answering," Thomas said, "though because I know when it's here and he FaceTimes me, he's on 15. But now he FaceTimed Bones and then he got me that way. He's sneaky."
So, should you see Greller turn around and wave back to the tee on the 15th hole on Saturday afternoon, you'll know why.