The Loop
Southwest becomes official airline of golf
Our image of professional golfers is they all take private jets from one tour stop to another, but most of them fly commercial. They show up at the airport an hour before their flight and wait in security lines alongside the rest of us. You just never hear about them.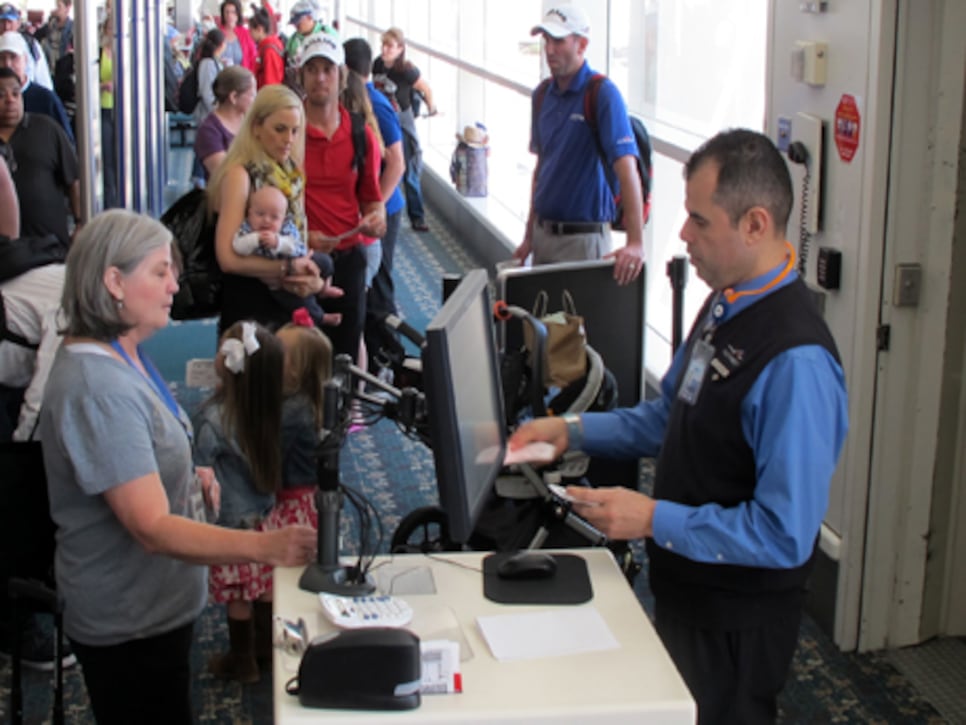 Aaron Baddeley and his family check into their flight.
On Monday, Aaron Baddeley and Kenny Perry ambushed a Southwest flight from Orlando to Houston, handing out gift bags with Adams Golf swag, signed golf balls and even Adams golf clubs. The flight, which kicked off a partnership between Adams Golf and Southwest Airlines, commemorated Southwest as the "official airline of golf."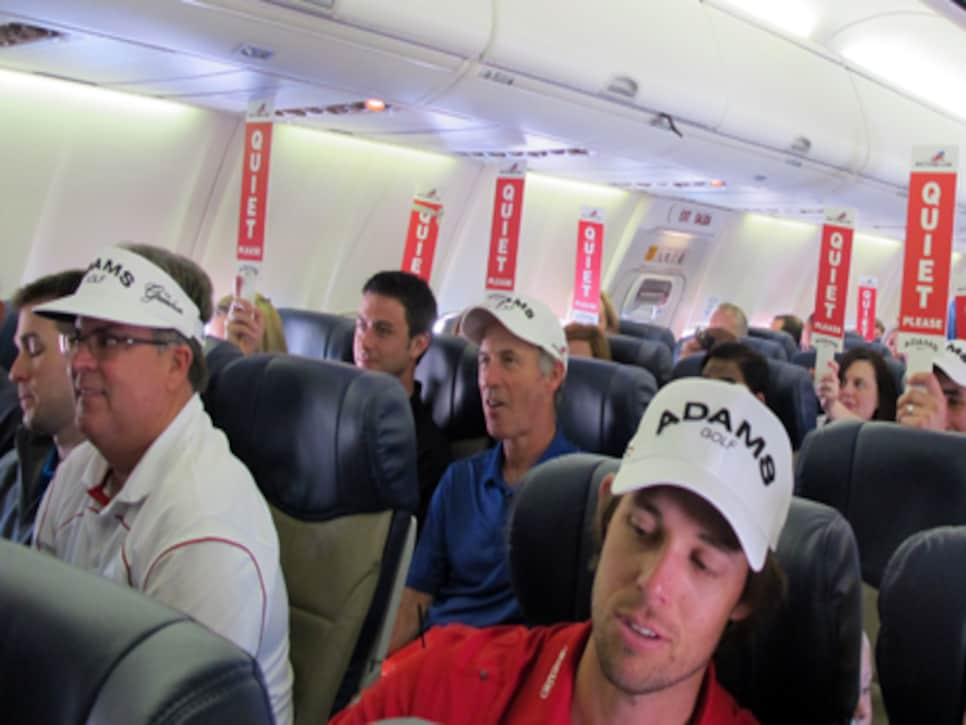 Travelers held "Quiet Please" signs as the stewardess gave safety instructions.
"We want to be Southwest in the golf space," says Scott Blevins, senior vice president of sales and marketing at Adams Golf. "They've positioned themselves as a fun-loving company, and our clubs, which are easy to hit, make golf fun."
Before the flight took off, the pilot said things like, "Our flight plan is a dogleg left," and, "There'd be about 3,000 par 5s from Orlando to Houston." Perry and Baddeley even had a putting competition down the aisle, which was described as "the world's fastest putting green." After Perry won, a lucky traveler on the left side of the plane won a free round-trip flight.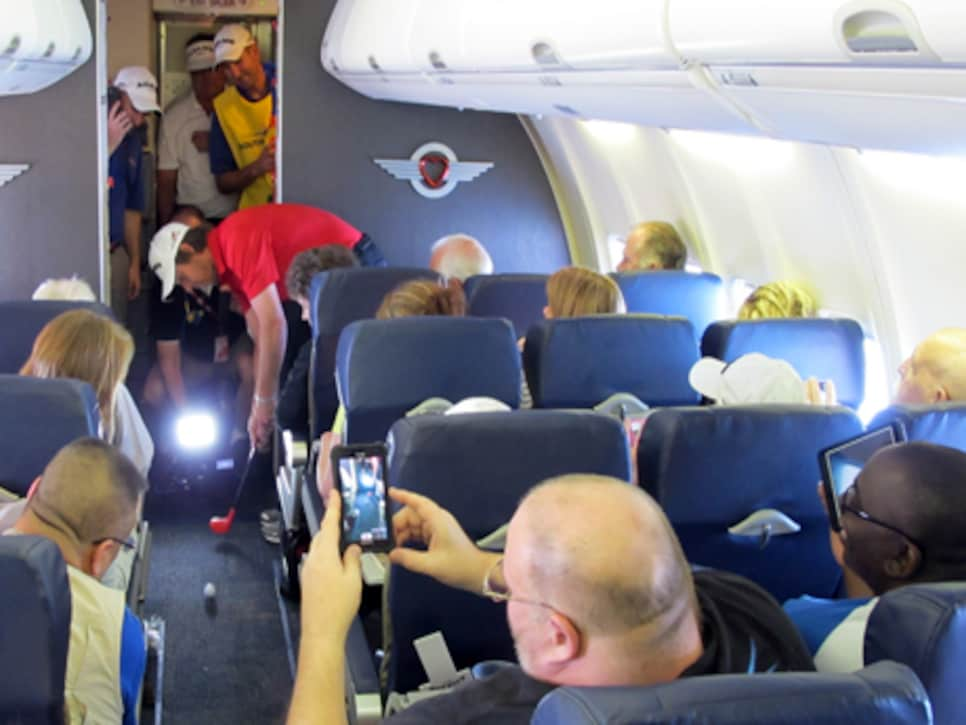 Baddeley putts down the aisle, with a plastic club.
This isn't the first time Southwest has provided a surprise in-flight experience. They've organized in-flight concerts (Matt Kearney, the guy who wrote the Golf Boys 2.Oh song, and American Idol winner Kris Allen have both performed), and they're planning to provide stand-up comedy and even in-flight business seminars for people traveling to TED talks.
One thing that has made Southwest golf-friendly for years? Travelers can check their golf travel bags for free. That won't be changing anytime soon.