News
South Africa's Branden Grace feeds off home crowd en route to Nedbank Challenge win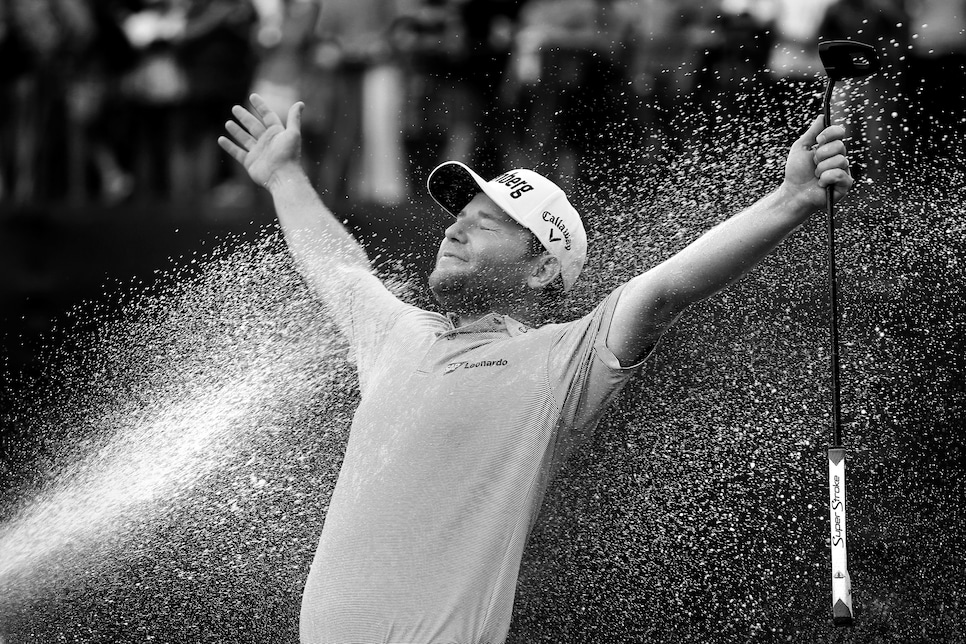 Richard Heathcote/Getty Images
It was, for a proud citizen of the Rainbow Nation, the perfect climax to what has already been a historic year. Four months on from shooting 62 in the Open Championship—the first in any of the four Grand Slam events—Branden Grace added victory in South Africa's Nedbank Golf Challenge to his burgeoning list of career achievements.
With a final-round 66 over the Gary Player Country Club at Sun City, the 29-year-old clinched what he called "Africa's major" by one stroke from Scotland's Scott Jamieson. Victor Dubuisson was third, the eccentric Frenchman pulling up two shots clear of a fast-finishing Li Haotong of China—who coincidentally shot 63 at Royal Birkdale one day after Grace's record-breaking 62. Li's eight-birdie 64 on Sunday was the lowest round of the week.
The decisive hole of a closely contested final day turned out to the par-3 16th. Tied on 11 under par standing on the tee, Grace and Jamieson each provided much in the way of excitement before making their way to the penultimate hole.
It went like this: Jamieson's near-shanked tee shot flew wildly to the right, hit a grandstand and rebounded just short of a greenside bunker in some heavyish rough. Grace then struck his tee shot to roughly 40 feet from the cup. Jamieson, bidding to be the first Scot to win on the European Tour in more than 2½ years, played an amazingly delicate flop-shot that landed perfectly on the fringe before lipping out for what would have been the week's unlikeliest birdie. And, just to round things off, Grace then holed for his own birdie—his sixth of the day—to grab what proved to be the decisive lead.
"This is a dream come true for me," said Grace, who announced to the crowd behind the 18th green that he and his wife are expecting a baby boy early next year. "This is the one event that as a South African you want to win. It's Africa's major for a reason and what a special place it is. There's a lot of history and a lot of great winners on the trophy. I'm very glad to be able to put my name on the trophy as well."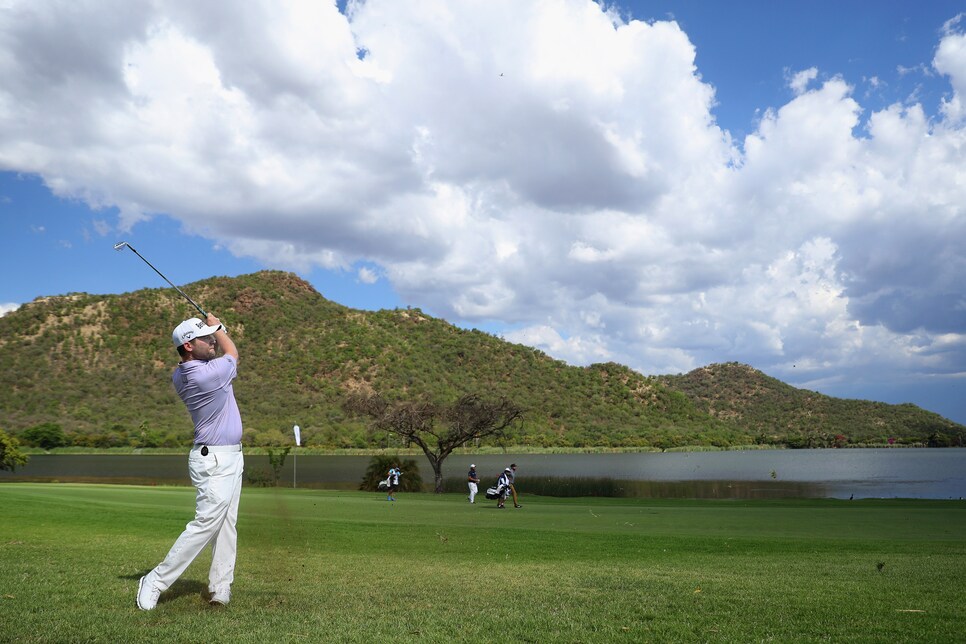 Grace started the day three strokes behind Jamieson and knew he had work to do to claim the title. "I told myself I had to go birdie-free and that would give me a chance," Grace said. "I drove it well all week. And that allowed me to be aggressive when I needed to. Mostly, I stayed patient and tried to take any chances that came my way. I did miss a couple of short ones, but I did that pretty well. The big key was obviously the putt on 16."
In the most interesting and significant of the various sub-plots in play during the European Tour's penultimate event, Tommy Fleetwood's T-10 finish extended his lead at the top of the Race to Dubai over the absent Justin Rose. The young Englishman has a €256,737 edge over his older compatriot with only this week's DP World Tour Championship left to play. And only Rose and Masters champion Sergio Garcia can possibly pass the long-time leader.
"This was a good week for me overall," Fleetwood said. "I'd have taken this before we started. The only disappointment is that I hit it all over the place on the back nine. I got a bit hot and bothered. Then again, I feel like I left some shots out there today. But it has been a good week overall. Every shot counts for me at the moment. And doing all the math in my head … it's been hard to get it off my mind. But to be in with a chance to win the Race to Dubai is special. I'm not that stressed though. It is still in my hands whatever the other guys do."
Speaking of which, Jamieson's best finish of the 2016-'17 season saw him rise 53 spots on the money list and claim one of the 60 places available in the United Arab Emirate. Last man in was yet another South African, Richard Sterne, who earned €4,074 more than Paul Waring.