The Loop
Sources: PGA Tour, FedEx close to extending partnership
HONOLULU -- An announcement is imminent that FedEx has agreed to a contract extension with the PGA Tour to continue sponsoring the FedEx Cup, the season-long points competition that culminates with a four-tournament playoff and $10 million bonus payoff to the winner, Golf World has learned. Also, the tour has made significant progress toward securing a new umbrella sponsor for what is currently known as the Nationwide Tour.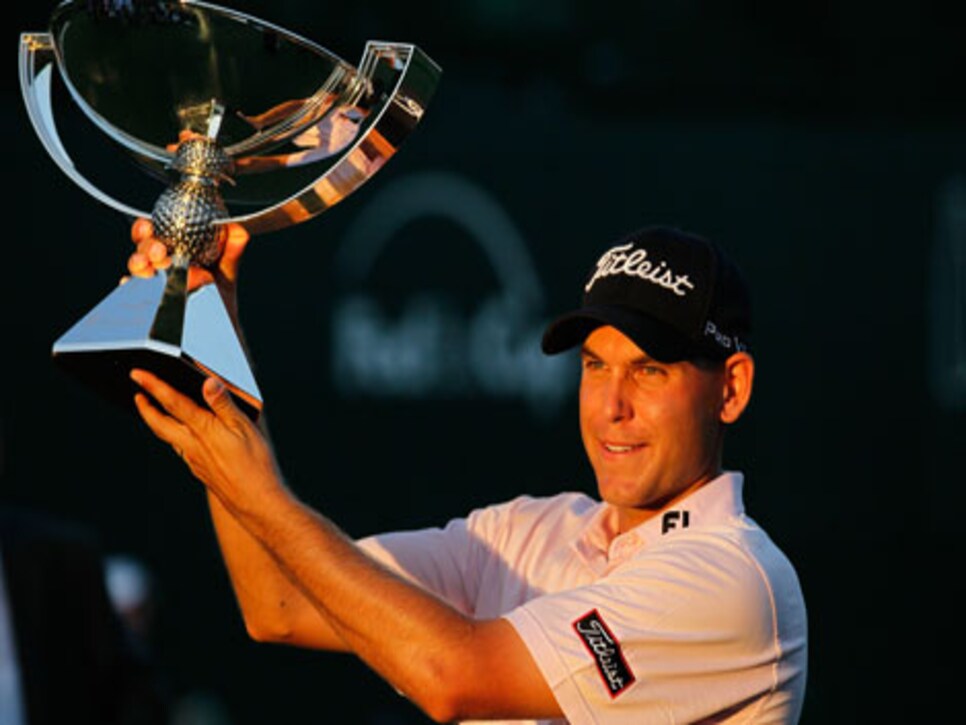 Photo: Kevin C. Cox/Getty Images
Sources familiar with the FedEx Cup talks confirmed that an announcement on a new multi-year agreement is expected soon. A few contractual details have yet to be finalized, but the two sides have agreed in principle on the continuation of FedEx's title sponsorship of the successful playoff format.
The current contract and a realignment of the PGA Tour season to include a playoff began in 2007 with Tiger Woods winning the inaugural FedEx Cup title. Woods captured it again in '09. Other winners include Vijay Singh in 2008, Jim Furyk in '10 and Bill Haas in '11.
Sources with knowledge of the Nationwide Tour negotiations say talks are active and proceeding, with Korean automaker Hyundai the frontrunner to replace Nationwide Insurance as sponsor of the developmental circuit when Nationwide's contract expires at the end of the year. Nationwide Insurance, based in Columbus, Ohio, last year signed a six-year deal to become presenting sponsor of the Memorial Tournament in suburban Columbus.
Hyundai has one year remaining on a three-year contract as title sponsor of the Hyundai Tournament of Champions, the season-opening event on the PGA Tour held last week in Kapalua, Hawaii, and won by Steve Stricker.