Sorry to be a downer, but the International team is getting worse
There was a time, in 2003, high off a breathtaking duel between Ernie Els and Tiger Woods, when people openly wondered if the Presidents Cup was a better competition than the Ryder Cup. A European golfer hadn't won a major championship in more than four years (and wouldn't for another four), while the International team featured the PGA Tour's leading money winner, Vijay Singh, reigning Masters champion Mike Weir -- who probably ought to have won that year's PGA Tour Player of the Year -- and both Els and Retief Goosen, the former just a year removed from his third major victory, the latter playing the year preceding his second U.S. Open victory. But 10 years on, the International team has regressed substantially, and has dragged with it the reputation of the Presidents Cup.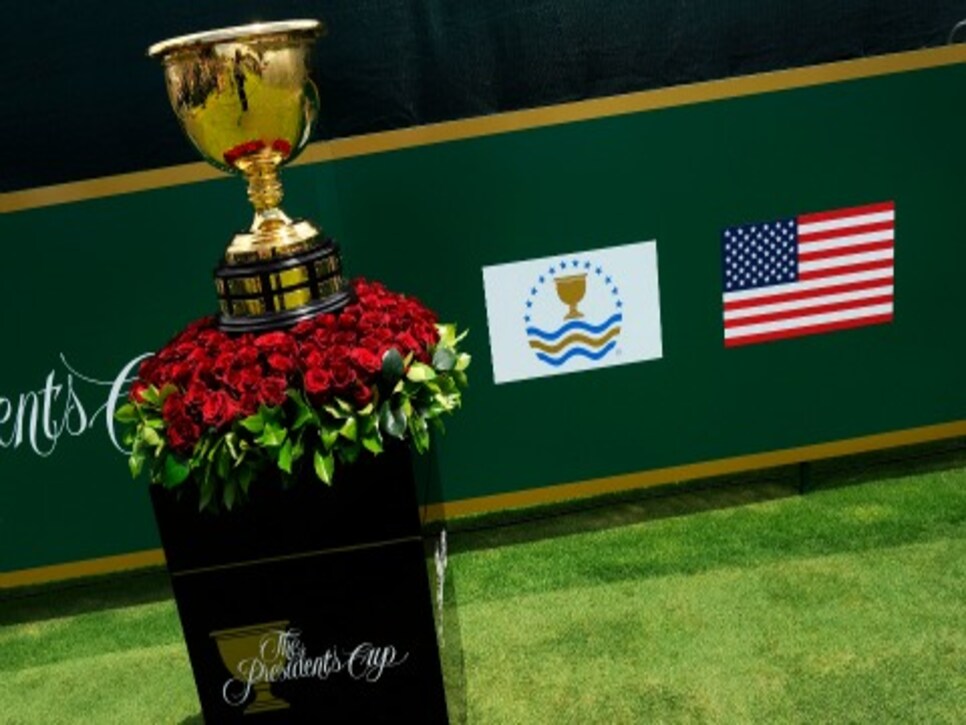 Related: Why 'The Other' Cup Matters The 2003 team was stronger even towards the bottom of the order. It boasted the likes of Robert Allenby, Stuart Appleby, K.J. Choi, Nick Price -- all multiple PGA Tour winners with proven track records in majors. In 2013, Angel Cabrera aside, the Hideki Matsuyama/Branden Grace/Graeme DeLaet/Richard Sterne combination may be full of potential, but as any college golf coach will explain, banking on potential is a dangerous game. And while 2003 may have been an especially strong team, it was far from an anomaly. The 2007 team boasted six major winners, one more than the U.S. team, with another, Trevor Immelman, just months away from joining that circle. Two years later it claimed seven, again one more than the U.S. This year, it has five to the U.S.'s six. It's hard to understand why the International team is getting worse. Perhaps it's the flowering of Europe's young talent. Perhaps it's just the natural order of things. But whatever the cause, spectators are left hoping their team of DeLaets and Sternes and Graces will propel them to victory for the first time since 1998. That very idea undercuts the party line of Presidents Cup apologists: "give it time, the competition is developing." The truth is the competition isn't developing. We've gone from a point where the International team couldn't care less about the lack of Europeans on their team to today, where (if they were allowed) Europeans would fill seven of its roster spots, and that's before any captain's picks. Now there's a tournament worth watching.