The Loop
Video: Adam Scott reveals he's in a relationship
Adam Scott isn't married and the biggest hug he got on Augusta National's 10th green after winning the Masters on Sunday came from his caddie, Steve Williams. But apparently, that doesn't mean he's available, either. Sorry, ladies.
In a Wednesday interview on "CBS This Morning" Scott was asked about the female attention he's been receiving since his breakthrough win. His response when asked about his situation? "I'm not single at all. I'm very much in a relationship, and am very happy at the moment."
Check it out below at about the 3:45 mark:
When pressed to give a name of his significant other, Scott said, "Marie." So who is this "Marie," you ask? The answer appears to be Marie Kojzar, a 31-year-old Swedish architect.
According to this 2008 profile in "The Australian," the two actually began dating back in 2001, but broke up in 2008 -- an event that Scott says "definitely had an effect on my golf."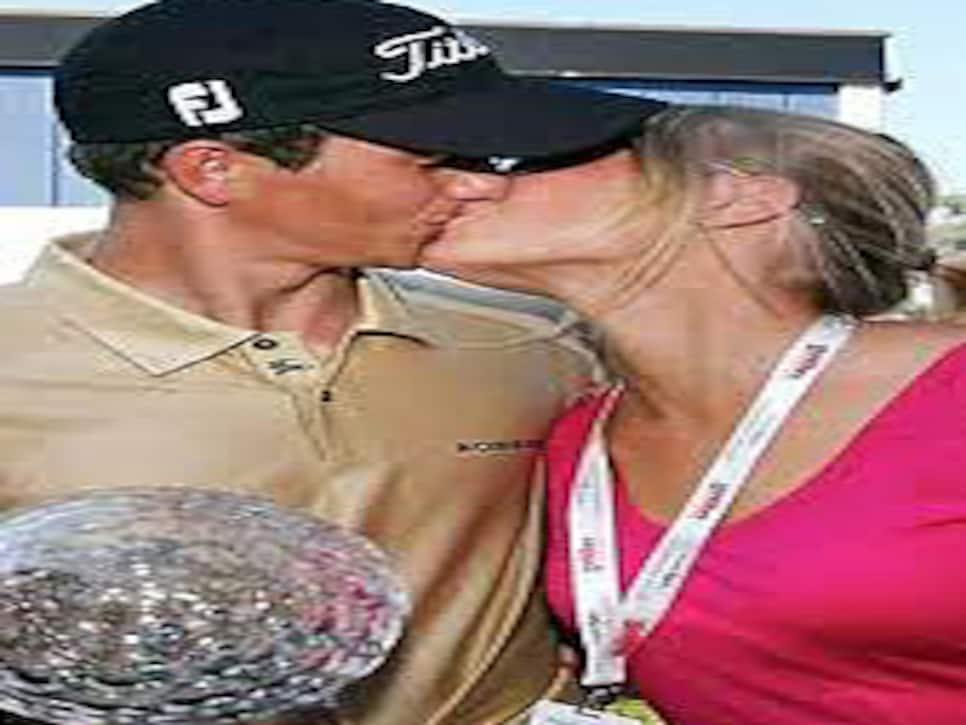 Of course, Scott has had more publicized relationships with actress Kate Hudson and tennis player Ana Ivanovic in recent years. Scott met Kojzar while she was working as an au pair for Thomas Bjorn.
Hmm. A blonde Swedish nanny working for a professional golfer? We've heard that before somewhere. . .