The Loop
Annika Sorenstam staying with IMG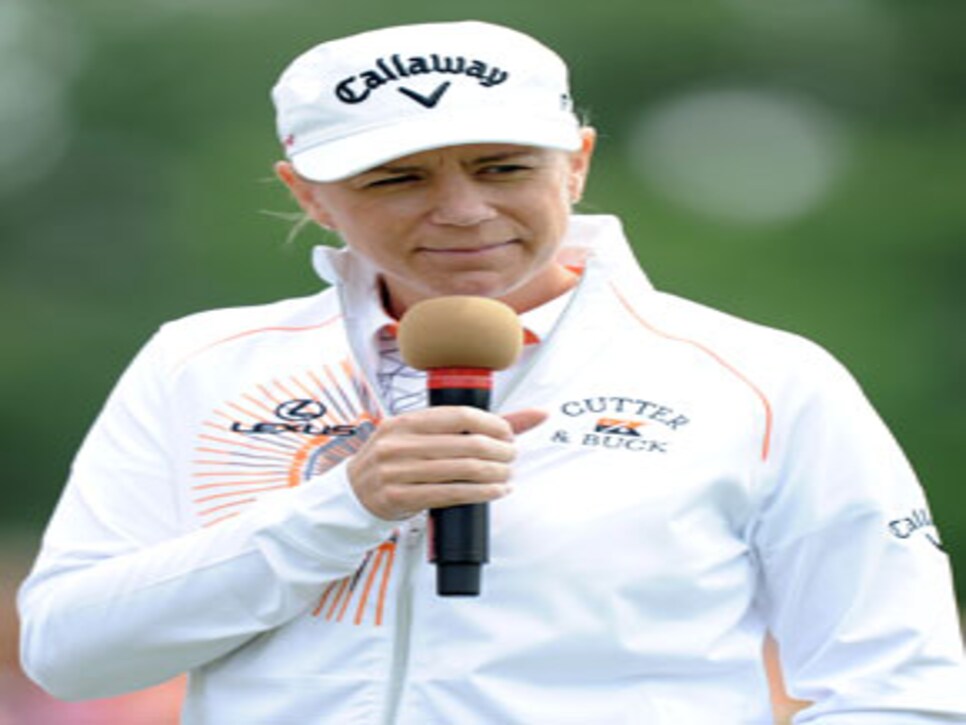 But Annika Sorenstam, Steinberg's other major client, is not joining in the exodus, sources familiar with the situation told GolfDigest.com. The decision by Sorenstam, who gave Steinberg his first major championship by a client at the 1995 U.S. Women's Open, to stay at IMG will be made public this week, the sources said.
Sorenstam retired from competitive golf in 2008 with 72 career LPGA victories, including 10 major championships. Since she has since created the ANNIKA brand with her name attached to wine, perfume, clothing, a golf academy, golf course design and public speaking. Her foundation is actively involved in child health issues, like the obesity epidemic and the decline in exercise by youngsters. She has also emerged as a TV personality on Golf Channel and as an ambassador for the U.S. Golf Association.
Other sources say 44-year-old Steve Stricker, who was Steinberg's college roommate at the University of Illinois, has also decided to stay at IMG and not join him at Excel. Excel, which is looking to build a golf division, picked up the game's biggest name in Woods, but for a variety of reasons -- a tarnished reputation, physical injuries and poor play among them -- it is difficult to assess his market value.
Sorenstam, on the other hand, has emerged as an eloquent spokesperson for not just women's golf and the game of golf, but on a variety of issues. The 40-year-old mother of two -- the third greatest winner in LPGA history -- stands to be a fixture in and around the game for as long as she chooses.
Soon after Steinberg left IMG, Sorenstam told GolfDigest.com that she considered herself a free agent and that she would study her management opportunities from a business standpoint and make the decision she felt was best for the growth of her enterprises. Her decision to remain with IMG and not join Steinberg -- who has been her only agent -- was a vote of confidence in the Cleveland-based company.