The Loop
Sophie Gustafson will step aside as a player to become a caddie, at least temporarily
Sophie Gustafson, a five-time winner on the LPGA who has 23 other victories around the world and represented Europe eight times in the Solheim Cup, has decided to walk away from competitive golf -- for now -- but will remain inside the ropes. She'll caddie for American Beth Allen on the Ladies European Tour, a circuit on which Gustafsson was the leading money winner four times.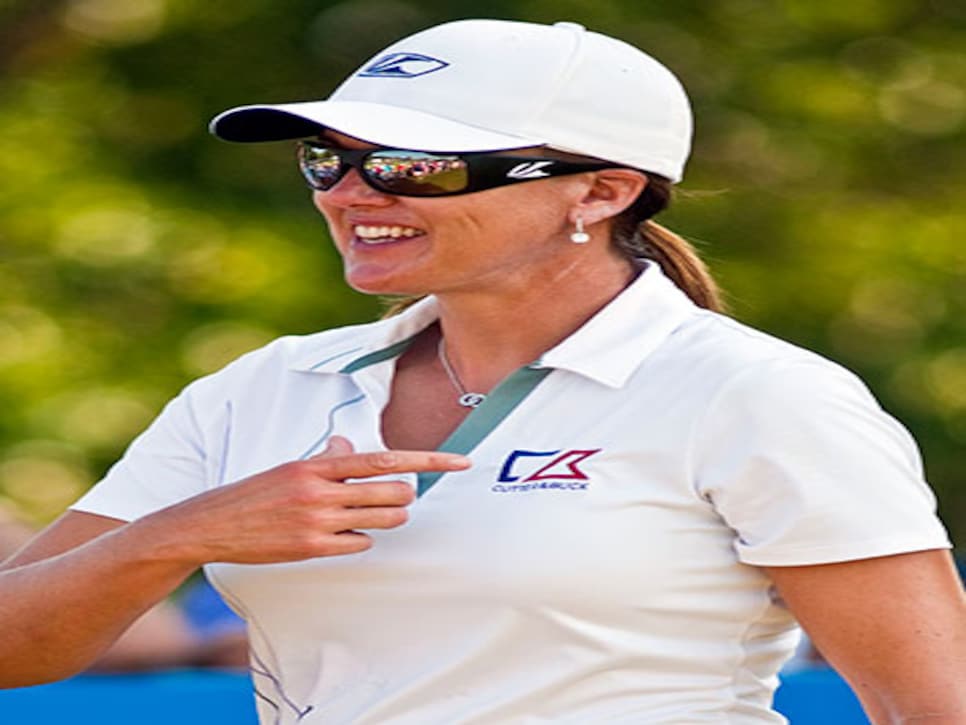 Gustafson, a 41-year old Swede who left the LPGA to play the LET full-time last year, has been struggling with her game and is currently No. 88 on the Euro Tour money list. Allen is No. 10 with $59,747 in earnings this year. The 34-year-olf California State-Northridge grad was No. 8 on the 2014 LET money list with $125,000.
"I wanted you to know I'm going to caddie the next 4 weeks on the LET for Beth Allen," Gustafson said in a text message over the weekend. "Don't know what's coming after that. Just know I want to break the pattern and see what gives. I wanted you to know about it before I show up in England on 30 June."
"I don't know how long I'm going to do it but I'm sure looking forward to it now," Gustafson told me. "It's a weird feeling cause I also feel I have more to give… I just know that what I'm doing isn't working and I want something to give."
She ended her text messge with two smily face emojis.
In addition to her golf, Gustafson is known for the severe stutter which she has battled while maintaining the media and fan demands of being a professional golfer. Her decades-long willingness to endure won Gustafson the Ben Hogan Award from the Golf Writers Association of America for overcoming an obstacle to succeed in the game.
Allen, 34, has also made sacricies. In 2011 she donated one of her kidneys to her brother, Dan.
In September, Gustafson will be one of the vice captains for Europe when the Solheim Cup is played in Germany. With 16 points, she trails only Laura Davies , Annika Sorenstam and Suzann Pettersen on Europe's all-time scoring list. Clearly, she's someone who loves golf -- and the life of a pro golfer -- so much she never wants to leave it. Her involvement is not ending, just changing. That's truly loving the game.