The Loop
Son of Ken Venturi has $14,000 custom golf cart stolen, finds it on Craigslist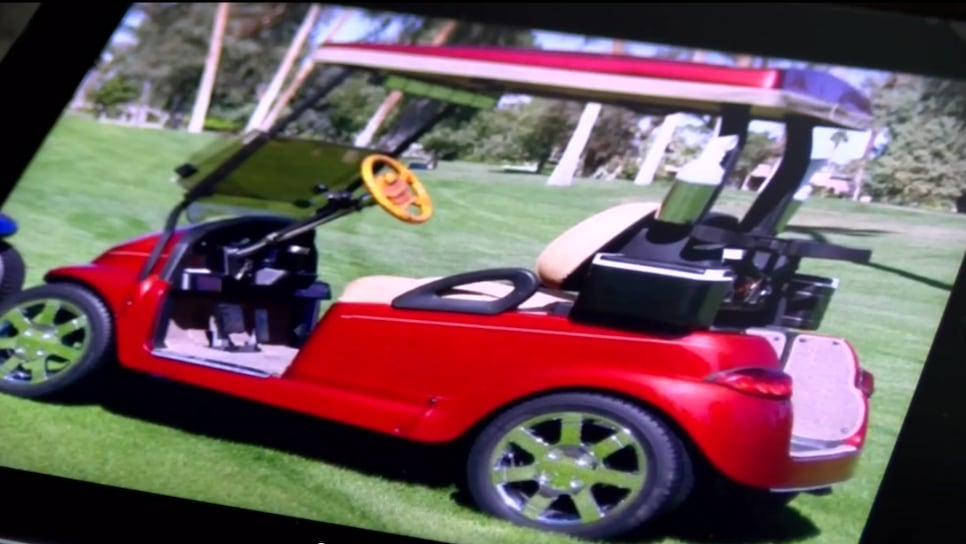 Tim Venturi, son of hall-of-famer Ken Venturi, recently had his $14,000 custom golf cart stolen from the driveway of his home inside the gated community of Indian Wells Country Club. But his story has a happy ending. For the most part.
According to kesq.com, Venturi was reunited with his beloved vehicle. But first he had to drive approximately two hours and pay $750 to retrieve it at an impound lot.
Venturi immediately called the cops, but he helped break the case himself by searching Craigslist.
"The point of the matter is, this car went on Craigslist two different times, almost three different times. In a matter of seven days, had three different owners," said Venturi, who sells high-end golf carts for Cart Mart Inc.
Venturi calls it a "car" and why not when it's worth that much? In any event, eventually the vehicle was tracked down -- and so was the person believed to be involved in the theft.
Kesq.com also reported Justin Schultz, 28, was booked on suspicion of vehicle theft, operating a chop shop, possession of stolen property and possession of methamphetamine. Authorities found golf parts packaged for resale on Schultz's property as well as another luxury golf cart valued at $15,000.