Equipment
Something for everyone in Callaway's new golf ball line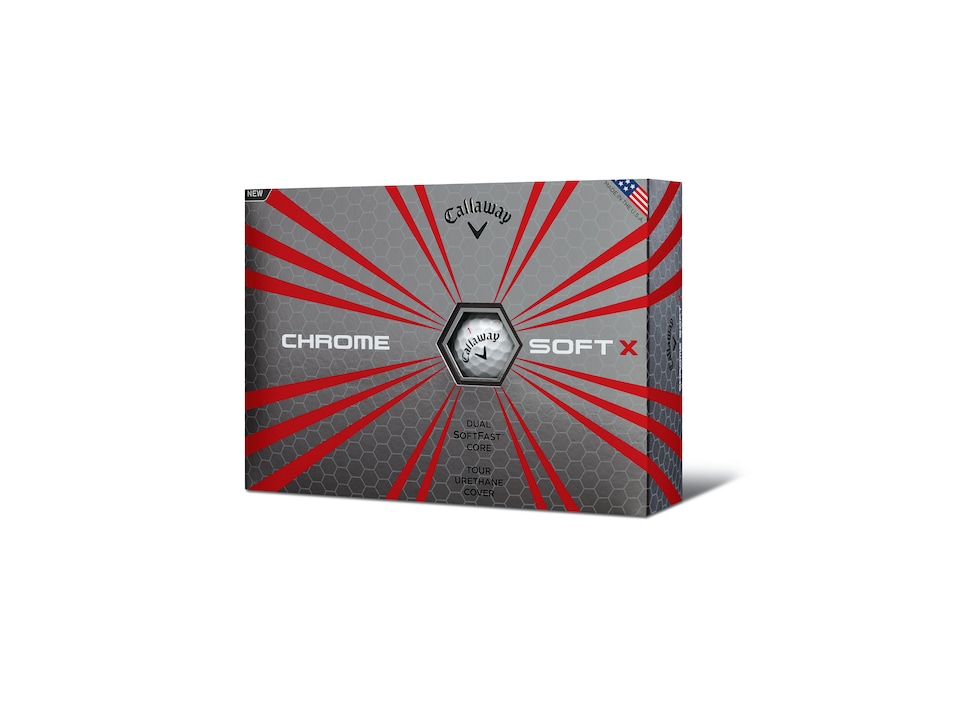 Golf ball manufacturers are aware of a few things. Among them is the fact that consumers often base their decision based on economics as well as performance characteristics. Perhaps that's why Callaway has unveiled four new ball offerings covering a wide range of price and performance levels.
Riding the coattails of the success of its Chrome Soft ball, the company is expanding that line to appeal to those who want soft, but not too soft by introducing its Chrome Soft X—a four-piece, urethane-covered ball with a dual core designed to produce faster ball speed while the mantle layer helps regulate spin, providing more on short irons and less on longer clubs. Compared to the Chrome Soft, the X ($40/dozen) has slightly firmer feel with a more penetrating trajectory.
Not nearly as sophisticated is the new SuperSoft ($22/dozen), a two-piece ball with a reformulated core designed to deliver less spin on the long clubs for more distance. A new ionomer cover formulation helps boost greenside spin and promote an even softer feel. The ball is available in white, yellow and pink colors as well as in a multicolor pack of white, yellow, orange and blue.
Straddling the line between the two soft-feeling options is Superhot 70—a three-piece distance ball with a new, faster core and cover designed to lower spin off the long clubs for more distance with straighter flight. Assisting that effort is a refined HEX dimple shape that promotes reduced drag for better carry as well as enhanced stability in the wind. Superhot sells at $28 for a 15-ball pack.
For those seeking pure distance and a sub-$20 price point ($18/dozen), there is a new Warbird model. A two-piece ball, Warbird boasts a faster core engineered to transfer energy at impact more efficiently into the ball, translating into more distance.