The Loop
Somehow, Billy Horschel takes lousy break on 15th hole in stride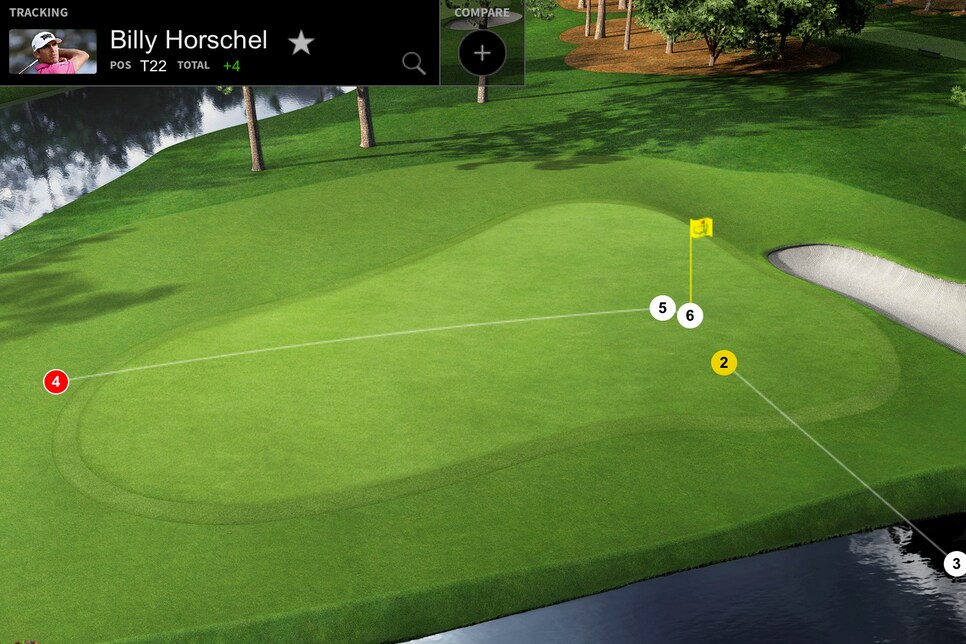 AUGUSTA, Ga. — Billy Horschel was grinding away and in prime position to birdie the 15th hole Saturday at the Masters. After clearing the water in two and chipping to 13 feet, Horschel put his ball down, picked up his marker and surveyed a putt that would have put him three over.
But a gust of wind sent his ball into the water hazard fronting the green. Horschel watched in shock and then in arm-raised horror as his ball met the dreaded watery grave. He gave two roving officials an earful along with a nice dollop of frustrated body language before returning to the original chipping location. Horschel got up and down for bogey.
The only thing more impressive than the short game recovery? BillyHo's sunny post-round disposition.
"I was good enough in the sense that I expressed some frustrations to the rules official, but it was nothing out of hand, nothing out of line," the 29-year-old Florida native said. "I just expressed that they wanted to get the course on a fine line and it's been, it's on a fine line today, but it's fair."
With a club member standing uncomfortably close during the interview and his agent not much further away, Horschel touted his "really good bogey" and reiterated how fair the course was, though he did note that the club probably wanted "to stop another 18 under happening this week" with the difficult setup.
Would he have done something differently?
"I mean, I'm smart, in the past, where I had, where I thought a ball could move, I kept my coin there and not put the ball down until I was ready to hit the ball,' he said. "And in that case I didn't think anything about the wind coming to blow it or anything. I mean, it wasn't gusting that hard, it was in the flat spot, and so, I mean, I'm not going to do anything differently. Things happen, it is what it is."
The sanguine mood was a far cry from the Horschel who couldn't wait to step to a microphone and blast the Chambers Bay greens. But then there was also no one in a green jacket standing nearby.