The Loop
SAN FRANCISCO -- It was fashionable throughout the build up to the Presidents Cup for everyone from pundits to players to chime in on what this event needed to attract greater traction. What would help, a lot of them said, is if this thing was actually close.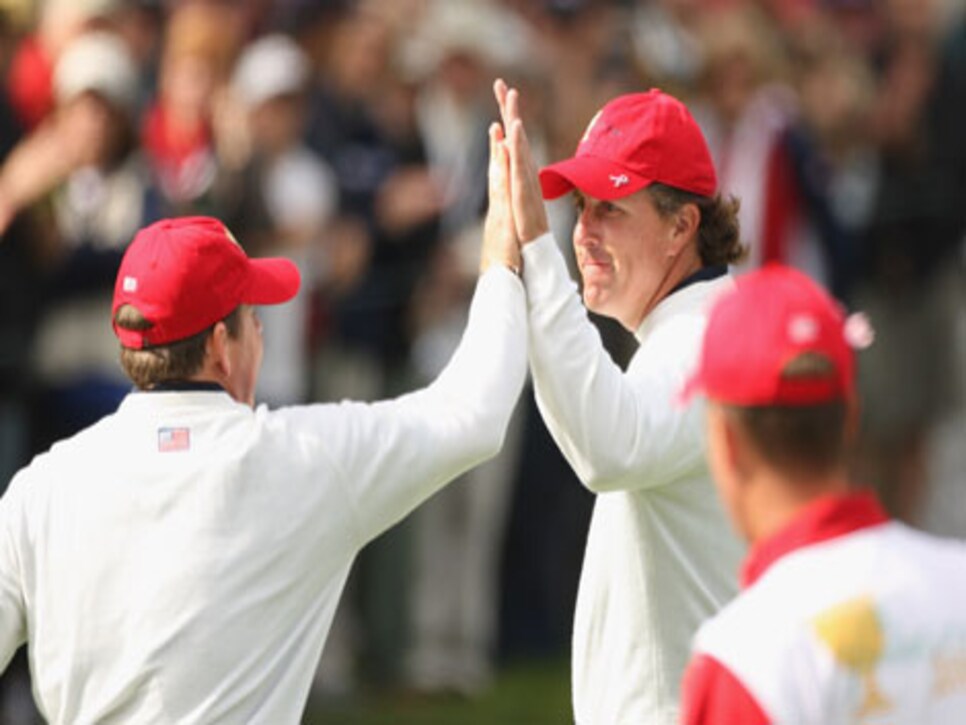 Midway through the second day at Harding Park, it's becoming apparent that we shouldn't get our hopes up. With the notable exception of Y.E. Yang and Ryo Ishikawa's lead over Sean O'Hair and Kenny Perry -- a lead that was just cut to 2 up, by the way -- the International team finds itself behind in every other four-ball match, ,setting up the possibility that the weekend here could be devoid of any real drama.
Granted, it's early, but at this rate, the U.S. would find itself with a five-point lead heading into Saturday, which would be an even more convincing advantage than the one it enjoyed after two days in 2007 at Royal Montreal. And unlike then, there would is no homegrown Mike Weir character to at least provide the event an interesting subplot.
In other words, feel free to root for Team U.S.A. all you want. But if you're a fan of compelling golf, it's the other guys who could really use your help.
(Photo: Warren Little/Getty Images)