The Loop
Some needed levity on a crucial final day
NEWPORT, Wales -- The Ryder Cup is often painted in grave tones, which is why it's refreshing when everyone from competitors to spectators remember not to take the whole thing so seriously.
On a brisk morning at Celtic Manor, with the sun laboring to burn through the fog, the scene at the first tee has been a mixture of inspiration and comedy. Though the European players have been greeted with roars and Americans mere polite applause as they step into into the amphitheater setting, they all have engaged in some amusing byplay with the charged-up galleries while awaiting their starting times.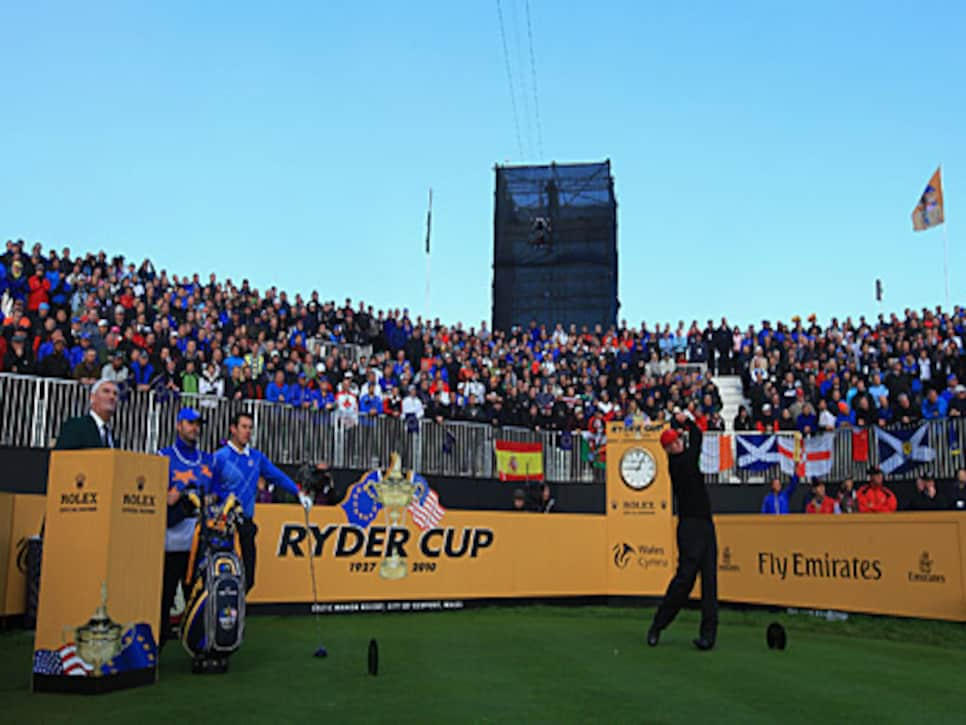 Picking up on the gallery's tendency to cheer "HHHRRRRAAAAYYYYYY" through every practice swing, a stone-faced Steve Stricker cleverly stopped short with one, heard the cackle in the crowd, then cracked a subtle grin. Awaiting the second match of the day between Stewart Cink and Rory McIlroy, the crowd taunted the American,"He's got more hair than you!" to which Cink removed his hat and fervently rubbed his bald pate.
Before the third match, as Jim Furyk tried to squint through the fog to find the fairway, a fan called out, "It's to the left!" And with that, Furyk mockingly lined up as if aiming at the grandstands.
Before long, the first tee starter Ivor Robson would launch into introductions and players would shift into competitive modes. But even then, they reminded us that a taxing week hasn't robbed them of their sense of humor.