The Loop
Some Answers From Sea Island's Bill Jones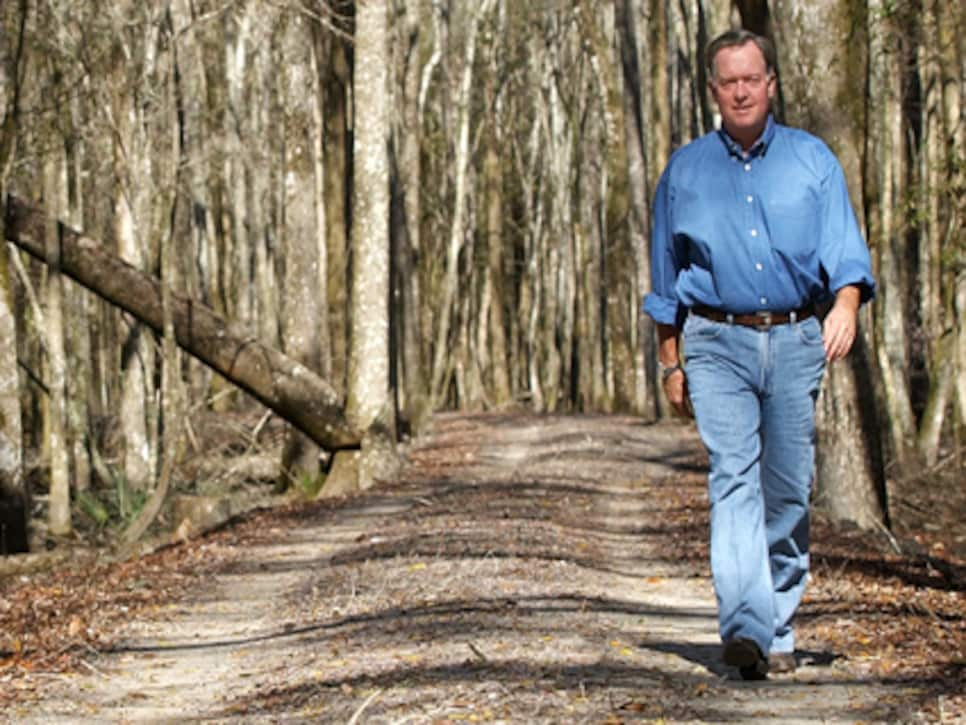 It was about this time in 2007 that I got the job as the senior travel editor of Golf Digest. My first "assignment" was to attend a lunch at one of New York's finest eateries, the 21 Club on 52nd Street.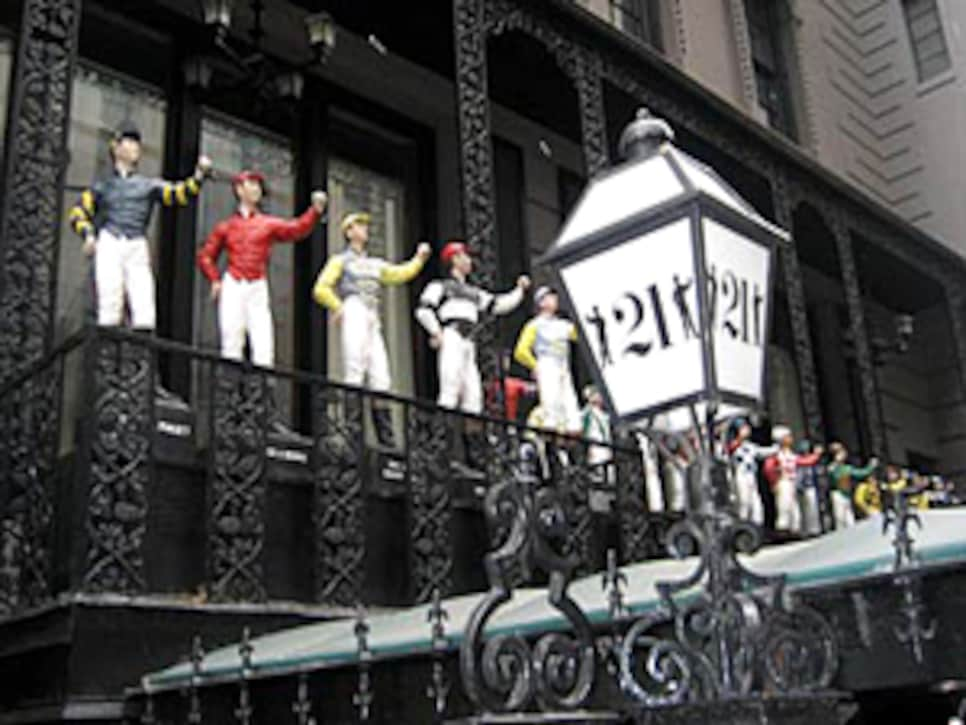 That lunch was one of a few unveilings of the multi-year, multi-million dollar upgrade: the renovation of three golf courses, two new private courses and all the infrastructure that goes with it; the rebuilding of the Cloister, the addition of the Lodge, a beach club, a spa the size of several football fields. In total, Jones spent about a billion dollars, and now it was time to start making some of that back.
After a $110-per-plate lunch in one of the most famous wine cellars in the city--past bottles forever in reserve for President Nixon, Sammy Davis Jr., and Jackie Kennedy--through a 5,000-pound brick-and-mortar door, into a cozy (claustrophobic to some) room with a long table and big chairs, we finished with Sea Island's famous peach cobbler and vanilla-bean ice cream for dessert, flown up from Georgia for this event.
I sat a few chairs to the right of Jones, and shook his hand before and after the meal, but other than that, our interaction was limited.
Cut to a lunch a few weeks ago, when I met Jones and the president of Sea Island, David Bansmer, in the men's locker room of the Lodge. The resort and the economy had experienced what Jones called "the perfect storm" that led to the Sea Island Co.'s bankruptcy. I was down to write an update for Golf World on what many still consider the best golf resort in the country. While Jones waited for an official sale of the property, scheduled for Oct. 11 in Atlanta, he was willing to answer questions.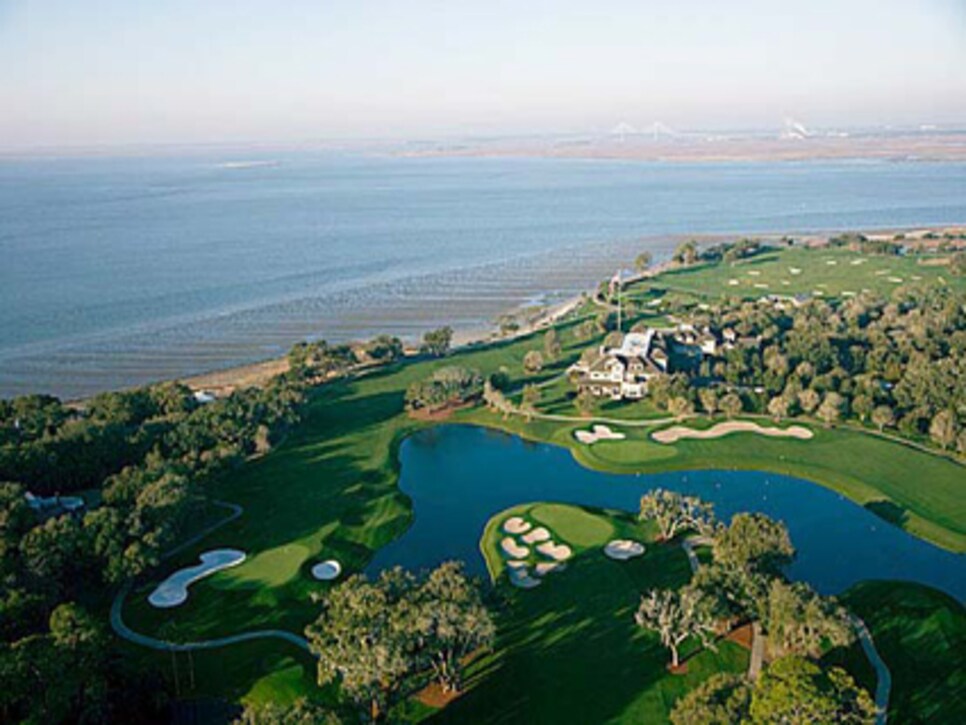 For this lunch, Jones, 52, picked a quiet table in the corner of the locker room full of dark wood and leather chairs, but that didn't stop a parade of back-patters, hand-shakers, and what looked like sincere support from various members, guests and employees.
Jones took over from his father 18 years ago, and there's a small but vocal pocket of  residents/investors who are angry over their losses. But, as I said in a previous post: Even his harshest critics will admit, there's not a local business, junior sports program, hospital, church or charity that hasn't benefitted in some way from three generations of Jones rule. And in the end, when this bankruptcy cloud settles, no one will have lost more than Jones (which isn't to say I'm worried about his financial future).
Jones had reasonable answers for all of my questions.
When I asked if he felt like President Obama, he said, "I feel more like President Bush--at least the media still supports Obama."
When I asked him who was responsible for the fall of Sea Island, he said, "I'm the chairman and CEO; I take responsibility. When I took over, I had two options, to sell or to make it better. My goal was always to be the finest resort community in the world. Yes, you can always improve, and I made my share of mistakes, but I'm proud of what we've been able to build."
At one point, before the renovations, the Cloister had dipped to a three-star rating. Both the Cloister and the Lodge have since earned five stars.
When I asked if 140 total rooms at the Cloister and the Lodge were enough to have a profitable resort-business model, Jones said, "We'll recommend another 80 rooms to the next owners."
On the subject of bonuses, Jones said that when he filed for Chapter 11, he was advised to keep some of his key members on staff. After several rounds of layoffs and cutbacks, these staffers were asked to perform multiple jobs with lower budgets and less manpower, yet maintain the level of service. "If $550,000 in bonuses meant that the company was able to preserve millions of dollars in total value," Jones said, "it was worth it."
Jones compared his situation to that of his grandfather during the Great Depression, when local creditors allowed Sea Island to float on loans for 10 years. "If I had 10 years," Jones said, "I'm pretty sure I could make it. But I didn't get 10 years."
Even though there were reports that Polo Ralph Lauren asked for Sea Island to send back unsold merchandise, Jones said, "We never sent a single shirt back."
When I was there, the golf shop was stocked with Polo shirts. And with reduced rates, the resort was packed; I couldn't get a room at the Lodge on a Saturday night. Colt & Alison, the formal steak house at the Lodge, was busy all three nights I was there. Most of the local merchants were claiming their busiest summer in years.
The golf courses, the Plantation and Seaside, one of my favorite resort courses in the country, even after a 40-percent cut in the maintenance budget, were in great shape. (The Seaside course is the host of this week's PGA Tour event, the McGladrey Classic.)
Service was still better than almost every high-end resort I've been to in the country, and that would include Pebble Beach, the American Club in Wisconsin and the Sanctuary at Kiawah Island in South Carolina.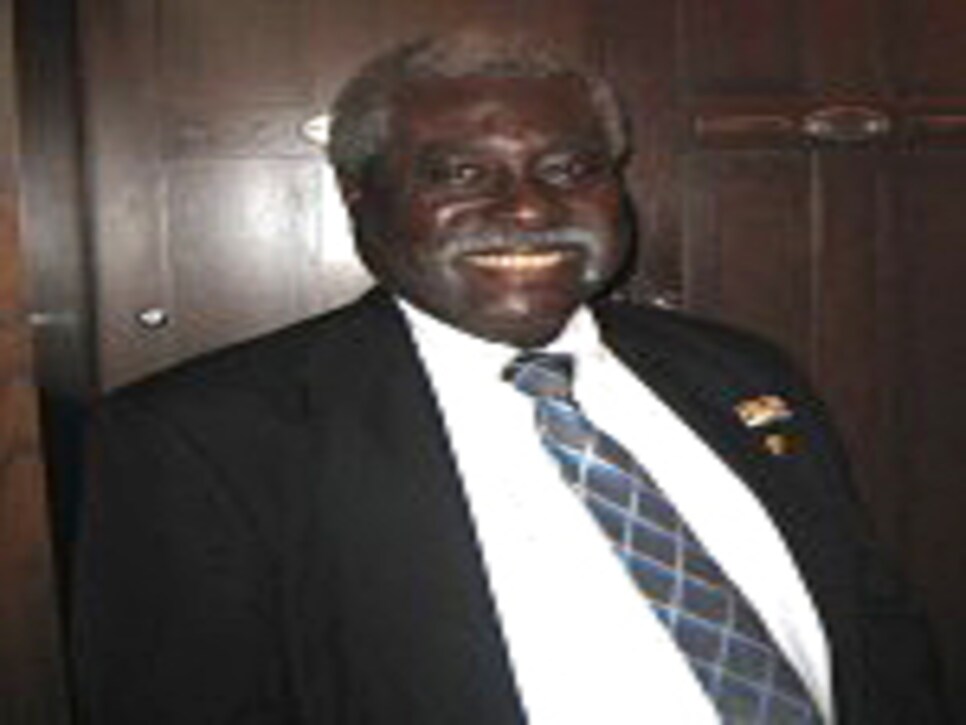 Davis said he accepted a pay cut about a year ago. "Gladly," he said. "If they asked me to work for nothing, I would, and I would do it with a smile on my face. This'll pass, and we'll still be No. 1 when we make it. Mr. Jones looked after us; now we're looking after him."
As Jones was finishing his lunch, a BLT salad, the special of the day, Jones told me he recently spoke to Bert Lance, who served as an adviser to President Carter, was nearly a vice-presidential candidate with Walter Mondale and served as an adviser to Jesse Jackson's presidential campaign. Lance had a long run of scandals throughout his professional career, and Jones said Lance told him that he should adopt what he referred to as "the big-toe test." Lance told Jones he used to put on his robe and walk out to get his paper in the morning. With his big toe, he would flip the paper. If he didn't see his name anywhere on the front page, it was going to be a good day.
The days of Jones being on any front page are almost over. Although he expects to stay on at Sea Island in some capacity, the Jones rule is coming to a sad end.
It amazes me how so much can change in just three years. Jones still picked up the check for lunch, but this time, there was no cobbler.