The Loop
Solheim Cup: The case against flair
"No cheering in the press box."
As journalists, we all know and typically follow this adage, until it's time for golf's big Cups (the Ryder, Solheim and Presidents kind), when national pride kicks in. Then a few of us -- not all, but some -- throw integrity aside and let ourselves show favoritism. I'm the first to admit I'm one of the weak souls who do this, at least in social media. I'm a Swede living in America, and this week during the Solheim Cup, I'm yellow and blue all the way.  There, that's my disclaimer. Now let's talk about face painting. Even if I were completely neutral, I would be allergic to the face tattoos, hair dying and flag-colored nails that have become a player staple in the last few Solheim Cups, especially on the American team (but also to some extent on the European team). It's simply gotten out of hand.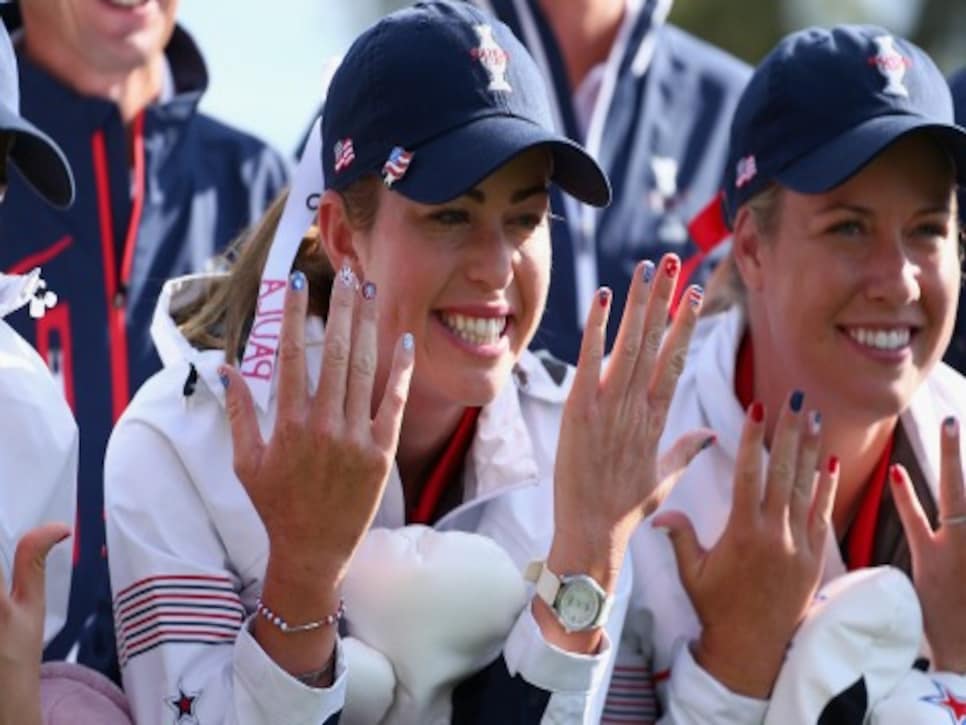 Call me a wet blanket, but I think these prepubescent distractions during one of the most highly publicized events in women's golf greatly diminish the LPGA Tour's opportunity to show the world its players' talent. Glitter, ribbons and face paint give an international competition between some of the best players in the game the feel of something we might watch on Nickelodeon.  I'm all for team spirit and patriotism, and all for cheering, singing and flag-waving in the stands. (The more spectators who get their faces tattooed, the better.) I've been to six Solheim Cups, and I love the atmosphere. It's truly a unique event, and one that could help grow the LPGA Tour's fan base tremendously when people tune in to watch it. But only if the athletes who are playing in the event still look like the professionals they are as opposed to guests at an 11-year-old's birthday party. The Solheim Cup is arguably the biggest stage in women's golf, and it only comes around every two years. Let's use it to showcase these players' games, not their pastel-colored hair.