Golfers Who Give Back
Solheim Cup 2021: Players wear 'Happy Birthday' ribbons supporting fellow pro's ailing daughter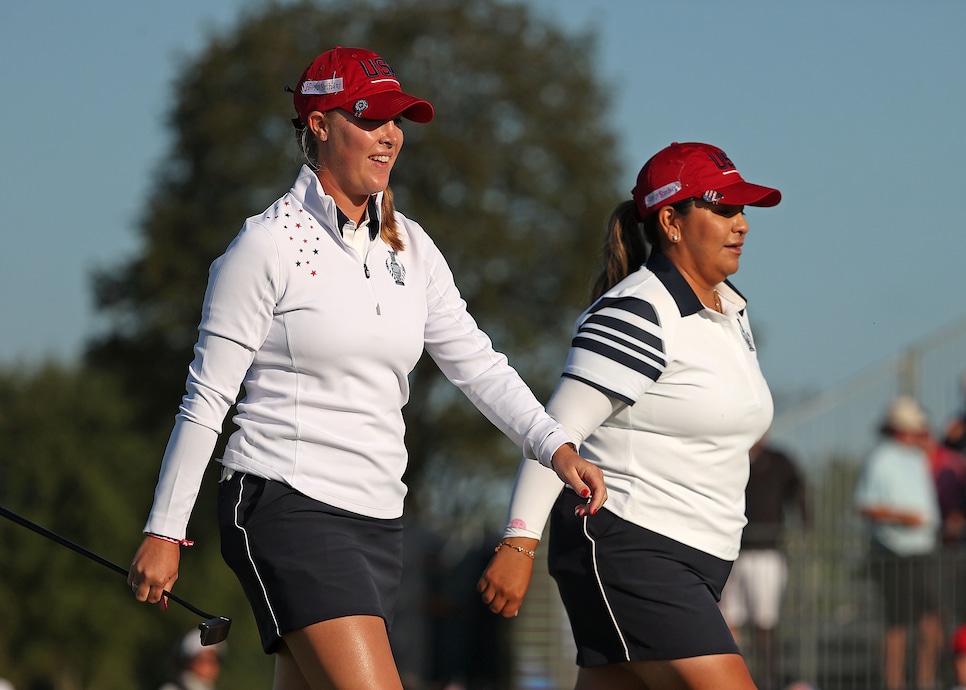 They may be competitors this week at Inverness Club, but the members of the U.S. and European Solheim Cup teams have a camaraderie that transcends the course. And when one of their own is hurting, they don't hesitate to lend some support.
It's why on Sunday at the Solheim Cup, you'll see players on both teams wearing "Happy Birthday" ribbons in honor of Grace Godfrey, the daughter of LPGA Tour pro Jane Park and her husband, tour caddie Pete Godfrey, who is celebrating her first birthday.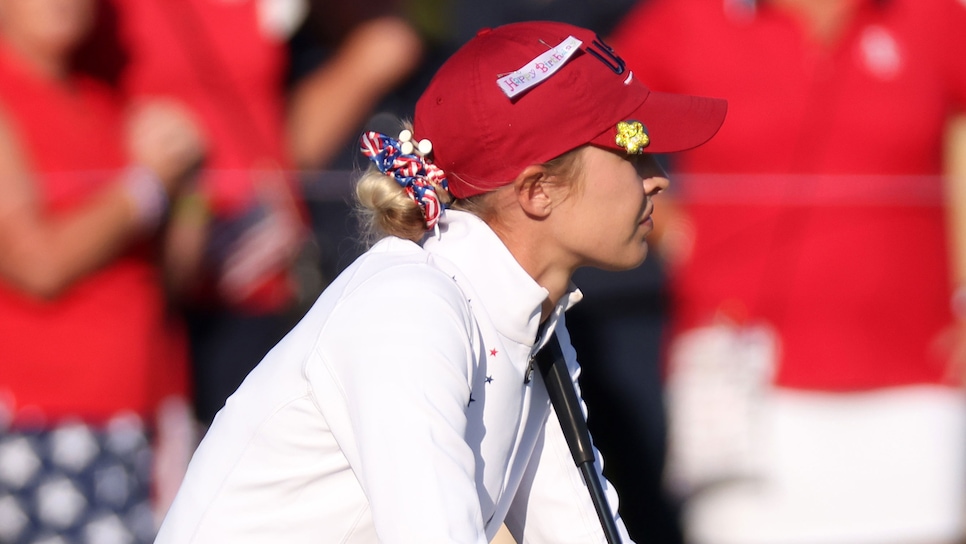 Two months ago, Park and Godfrey shared the heartbreaking news that Grace had been hospitalized after suffering seizures due to swelling in her brain. Doctors had been monitoring Grace's condition ever since, with Park revealing earlier this week that their daughter was being released from the hospital and they would be caring for her at home.
The long-term prognosis for Grace, however, is unclear.
"Tomorrow starts a new life that no parent ever asks for," Park wrote in an Instagram story earlier this week. "The world keeps turning, people go on, the sun still rises … but I will be stuck in this moment forever, as a full time caregiver who has lost her sense of self."