News
The 2021 Solheim Cup is a year away, and captain's picks could be more of a factor than ever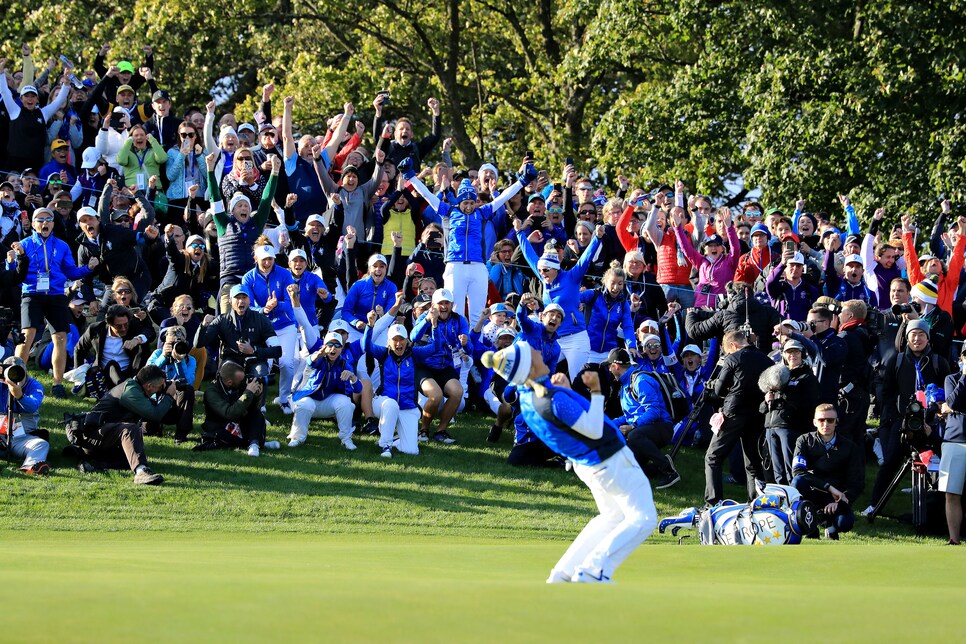 David Cannon/Getty Images
The 2021 Solheim Cup at Ohio's Inverness Club is a year away, but conversations about the teams have already begun. More specifically, conversations about how the teams will be built.
Given the changes to and shortening of the LPGA Tour and LET schedules, respectively, due to the coronavirus, Team Europe announced on Monday that it will alter its selection process. Specifically, it will increase the number of captain's picks Catriona Matthew can make from four to six while adjusting how many players come off the two points lists it uses to fill out its automatic qualifiers.
Let's use the 2019 Solheim Cup as an example. For that year's victorious European team, the first three players qualified off a Solheim Cup points list based on play only in LET events. The next five came from the Rolex World Rankings, with the final four were chosen by Matthew. One of those captain's picks was Suzann Pettersen, who famously dropped her putt on 18 to win the cup for Team Europe.
In 2021, the first two players will come of the LET points list, and then four will come off the Rolex Rankings, with Matthew rounding out the team with six selections.
"We just felt with the players not playing as much, and all the schedules being up in the air, that it was just nice to do that and give you a bit more options and what you might do going forward next year," Matthew said.
As for U.S. squad, team selection currently includes the top eight players from the Solheim Cup points list, two players from Rolex Rankings and two captain's picks. While no official changes have been made as of yet, American captain Pat Hurst is hoping to add a few more captain's picks as well.
"Definitely more than two … I think four would be great," Hurst said. "I don't know if we'll get that. Who knows. … Let's keep our fingers crossed and see if we can get four."
Matthew proved how valuable a captain's pick can be with her choice of Pettersen in 2019, filling the void of experienced leadership and seeing it pay off with the winning putt. With six picks, Matthew will have even more control over the makeup and balance of her team. It's hard not to think that Europe having six captain's picks to Team USA's two is an advantage as they prepare to defend at Inverness in 2021.