News
Solheim Cup 2017: Why golfers love playing as a team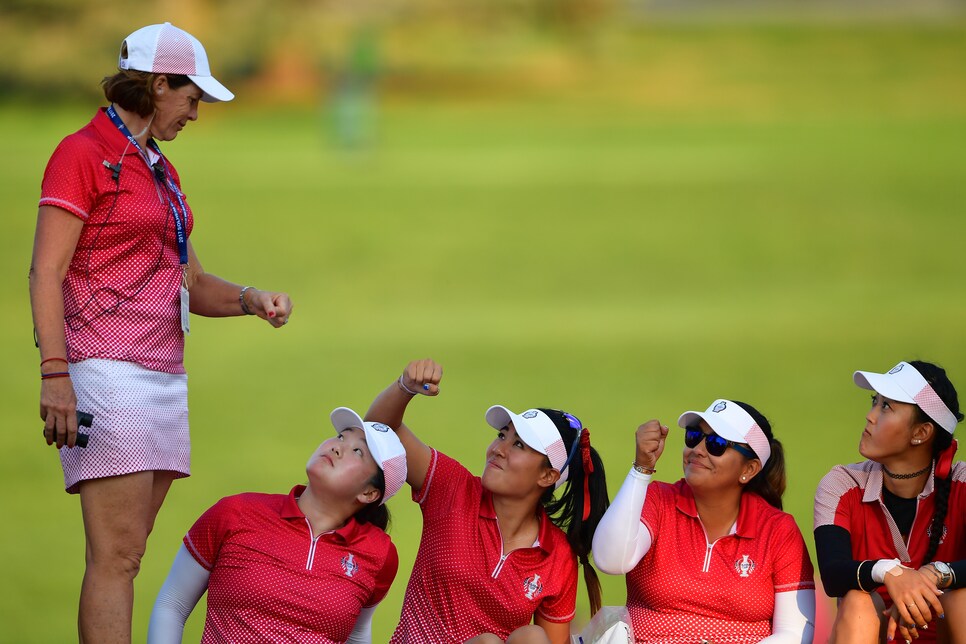 DES MOINES, Iowa — Watching the Solheim Cup isn't like watching a normal women's event. Obviously the small field of only Americans and Europeans make it different, but what really stands out is the team mentality that has taken over. The amount of smiles and cheers you see from players, the choreographed handshakes, the big celebrations, the noise, the easy-going nature of the group press conferences that are as full of jokes as they are quotes – it's all about the team.
And it's all very fun to watch, but these are individual athletes who have spent the vast majority of their lives functioning with that individual, take care of myself, mindset. You'd think the switch to being on a team would be a little difficult. But somehow, they effortlessly slip into the team mentality of the Solheim Cup, and thrive in it.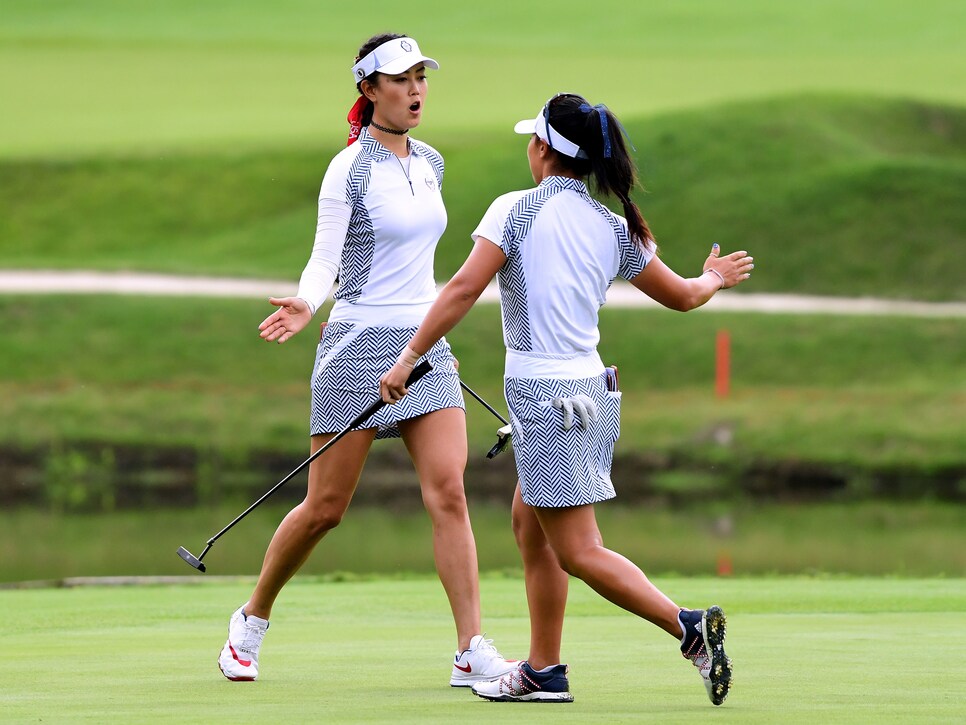 "I couldn't have asked for better partners today," said Danielle Kang, who won both her matches on Friday, becoming the fifth rookie to do so. "I got to play with my big sis [Michelle Wie] and we killed it out there, and we have such good chemistry. I played with Lizette [Salas], my long-time friend. And it was really fun playing alternate shots, having each other's back."
"I've been waiting six years for this," said Salas of playing with Kang. "She picked me up when I was down. She had all the faith in the world in me. And that's what a partner has to be, and I'm just so grateful and so proud of her."
Salas got hot in the afternoon and made five birdies on the front nine of her match with Angel Yin. There was a moment, though, on what ended up being their last hole, where Salas was out.
"She said, 'I need your help,'" Yin recalled. "I was like, 'I got you. I got you.'"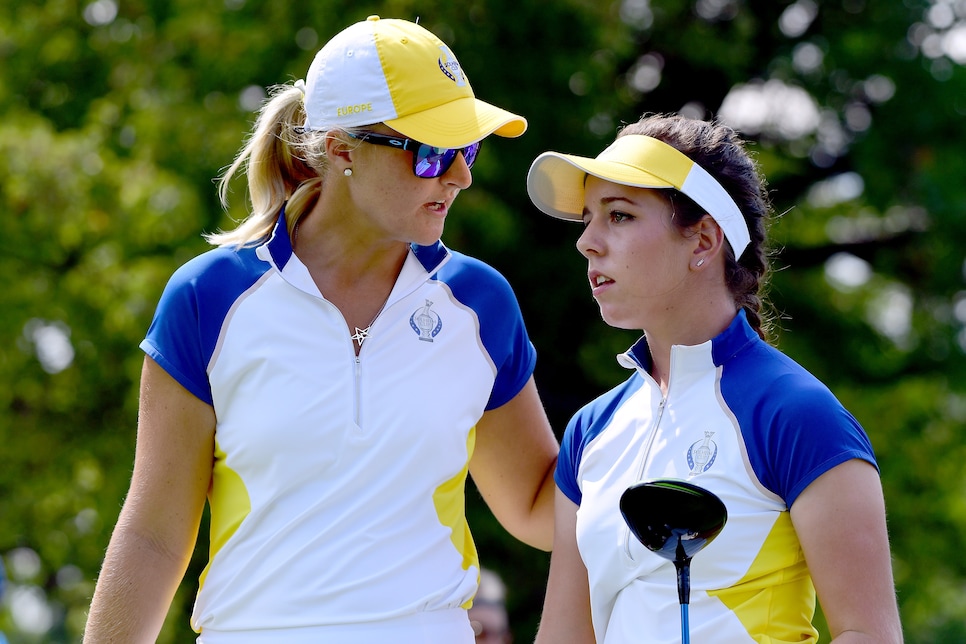 There are dozens of such moments throughout the matches at the Solheim Cup.
The ease with which these individual athletes are able to become teammates is endearing and inspires the same camaraderie from the fans. The energetic atmosphere it creates is intoxicating.
But, on a psychological level, why isn't it more difficult for these individual athletes to become teammates?
To figure this out, we talked to Dr. Gio Valiante, a sports psychologist who has worked with a number of PGA tour players, including Matt Kuchar and Davis Love III.
"Self-efficacy is the psychological term for what's commonly known as confidence," explains Dr. Valiante. "Golfers spend their lives having to derive their confidence from themselves. It's very very taxing to keep soliciting self- efficacy (because the game taxes it at every turn)."
When you're playing by yourself and you hit a bad shot, you have to rely on your own ability to bounce back. At the Solheim Cup, your partner can be gritty for you in moments you're feeling weak.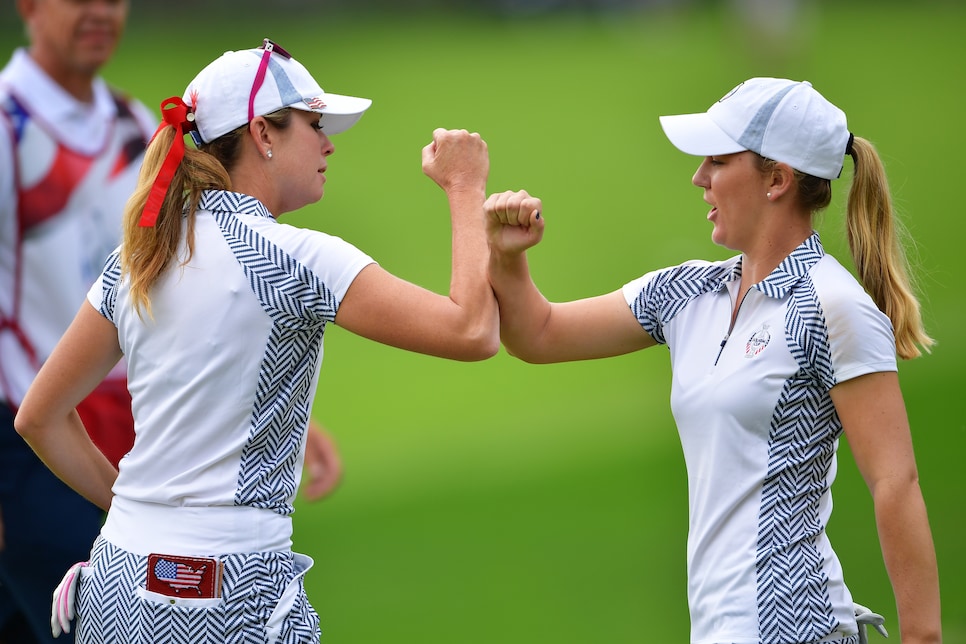 "Team events provide an opportunity for collective efficacy, also known as group confidence," says Dr. Valiante. "We not only have others building our confidence, but we get to rely on others to absorb the negatives. The shared experience benefits both the upside and downside of confidence."
When something bad happens on the course, you don't have to deal with it on your own. Your partner can make you feel confident when you're not feeling confident, and when you are feeling confident, they bolster it.
"Golfers really love team events for that reason," says Dr. Valiante. "It's a psychological reprieve."