The Loop
Soldier seriously injured in Florida golf cart fight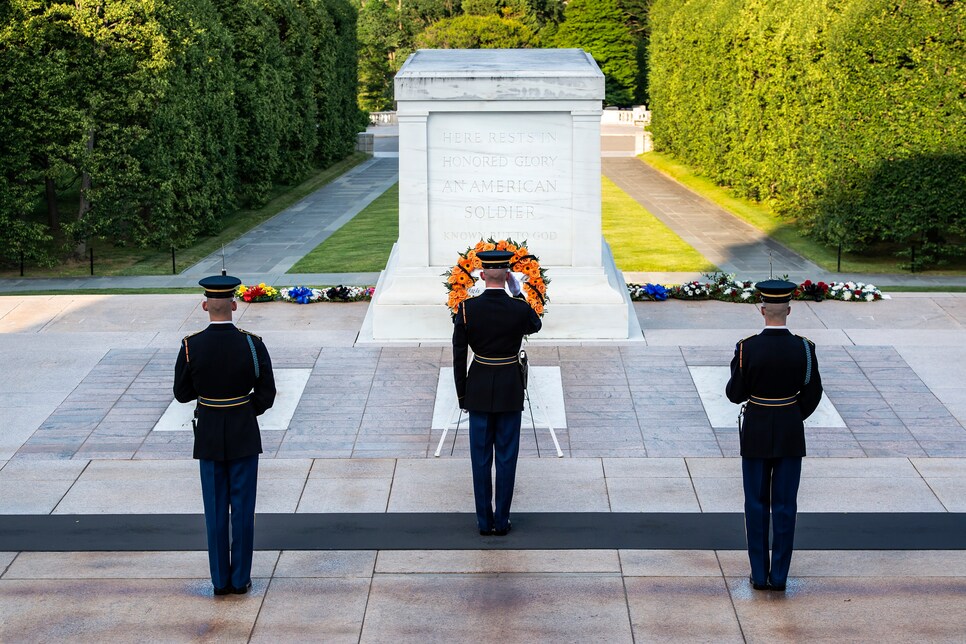 LightRocket via Getty Images
A soldier that served as a sentinel at the Tomb of the Unknown Soldier at Arlington National Cemetery has been seriously injured after getting run over by a golf cart.
According to the Pensacola News Journal, Drew Glover, a U.S. Army specialist, suffered multiple fractures in his leg when a group reportedly ran him over August 12 at Osceola Golf Course in Florida. The Journal reports that a fight broke out between Glover's playing partner and the group involving music.
The person that hit Glover said she was heading to the scene to alleviate tensions when she accidentally ran Glover down with her golf cart. The offending party stated trying to stop, only for the vehicle to continue into Glover when she hit the brakes. The police report remarked, however, there were no marks at the scene showing an attempted stop. The report also said that the group had signs of intoxication at the time of the incident.
For his part, Glover told police officers that the group approached yelling racial slurs and started the fight. He was pinned beneath the cart, eventually able to push the vehicle off him.
The person that hit Glover has been charged with aggravated assault, released on a $10,000 bond.