Farewell
Golf world pays respects to Queen Elizabeth II after her death at age 96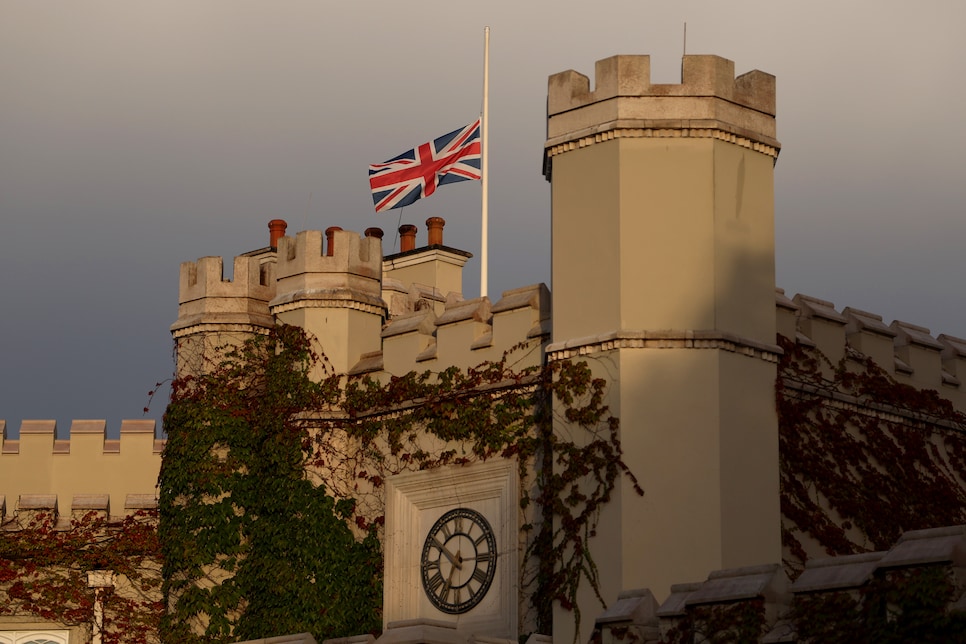 Flags are flown at half-staff on the Wentworth Club House following the announcement of the death of Queen Elizabeth II during Day 1 of the BMW PGA Championship.
Warren Little
Queen Elizabeth II died Thursday at age 96, and tributes to the woman who began her reign in 1952 quickly followed from around the globe, including from officials and players in the world of golf.
The opening round of the BMW PGA Championship, being played at Wentworth in Virginia Water, England, was suspended after the announcement of the Queen's passing. Thirty players still were on the course at the time. The DP World Tour immediately lowered the Wentworth flags to half-staff and soon announced all activities would be suspended for Friday, as well. An update on when the tournament will be provided later.
"She truly was an inspiration to people the world over," part of the DP World Tour statement read. "Our deepest sympathies and condolences are with the Royal Family at this time."
Wrote Laura Davies: "Thank you your Majesty you truly were Elizabeth the Great. RIP."
Here are just some of the messages shared from the golf world on social media regarding the Queen and the end of a 70-year reign: