News
So Yeon Ryu wins in Arkansas, becomes first multiple winner on the LPGA in 2017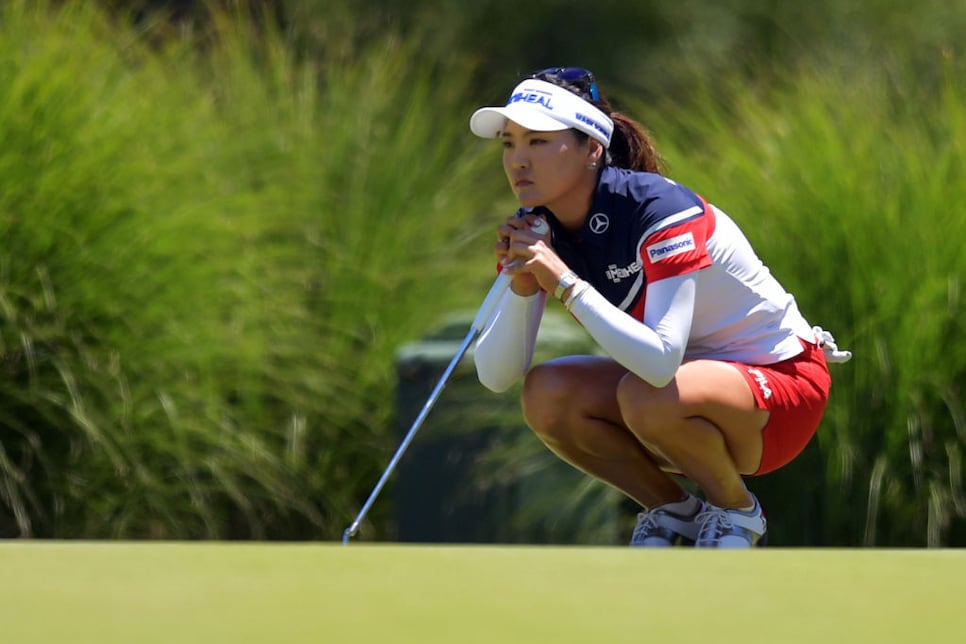 So Yeon Ryu closed with a two-under 69 to win the Walmart NW Arkansas Championship by two strokes over Amy Yang and Moryia Jutanugarn. After shooting a course-record 61 on Saturday at Pinnacle Country Club in Rogers, Ark., Ryu led by five going into the final round. On Sunday, Ryu walked down 18, the reachable par 5, needing anything better than a double bogey to win. She burned the edge of the cup with her birdie putt, the second birdie in a row that almost fell, and knocked in her par putt for a 18-under 195 total and an easy win.
Ryu said that going into the final round, her sport psychologist had told her, "Don't try to be perfect." During the three-round tournament, Ryu wasn't exactly perfect, but she was pretty darn close. The 26-year-old from South Korea made one bogey all week and only missed six greens throughout the tournament as she claimed her fifth career LPGA title.
The win was important for Ryu not only because it has the potential to move her into the No. 1 spot on the Rolex Ranking when the numbers are tabulated on Monday, but because it helps validate her first win this season. Ryu won the first major of the season, the ANA Inspiration, by defeating Lexi Thompson in a playoff. But Thompson had received that controversial four-stroke penalty during the final round. Had she not received the penalty, she would've won the event outright. The drama left a bit of an asterisk on Ryu's victory. Though the win in Arkansas doesn't erase that, it does give Ryu added confidence as she heads into the second major of the year this week, the KPMG Women's PGA Championship at Olympia Fields outside Chicago.
"I can still see, you know, a bit of things to work on," said Ryu, who became the first winner of multiple tour events in 2017, "but I'm glad to win the tournament and I'm ready to play another major next week."
The win on Sunday was also a big win for her swing coach, Cameron McCormick, because it meant his pupils won both the LPGA and PGA Tour events this weekend. McCormick also coaches Jordan Spieth, who won the Travelers Championship on Sunday.
Other notable finishes at the LPGA event were Michelle Wie and Stacy Lewis. The pair tied for fourth at 13 under, the top Americans in the field. Moriya Jutanugarn, older sister of current World No. 1 Ariya Jutanugarn, finished tied for second, along with Amy Yang. It is Jutanugarn's best finish of the season thus far.