The Loop
Snow Delay At Bandon Dunes
I received an e-mail today from Jake Ramirez, subject line: "Sunday at Bandon."
Ramirez attached this picture of the 18th at the Bandon Dunes course:
Another attached picture, same angle of the 18th green, two days later: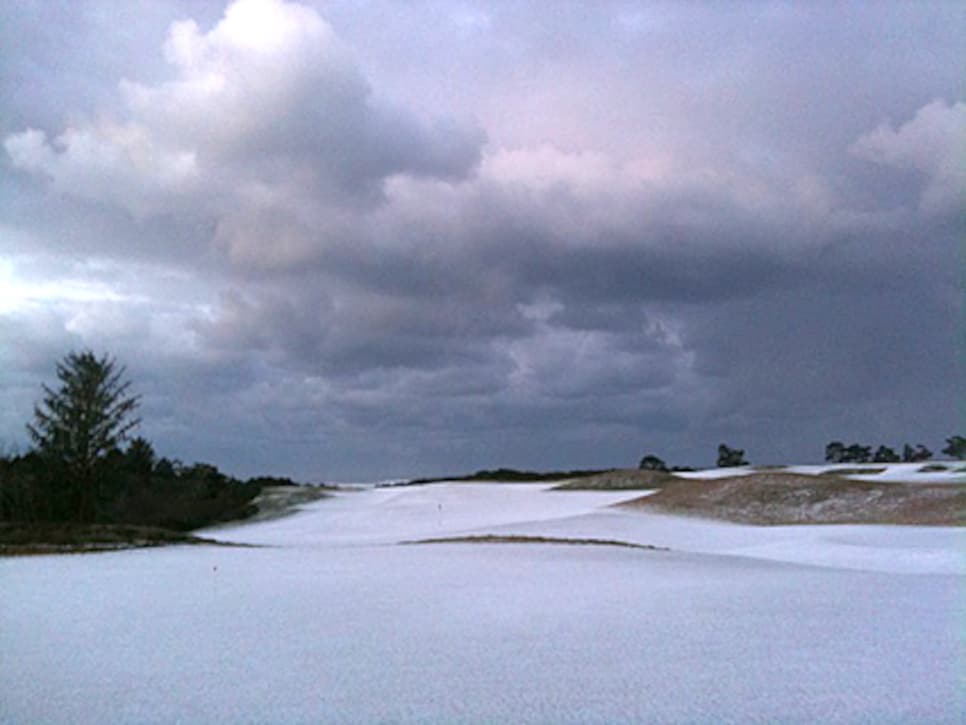 If you've been following along, you'll remember Jake Ramirez and his band of buddies who get great value by going to Bandon Dunes the weekend before Thanksgiving. (*Ramirez is second from the left.*)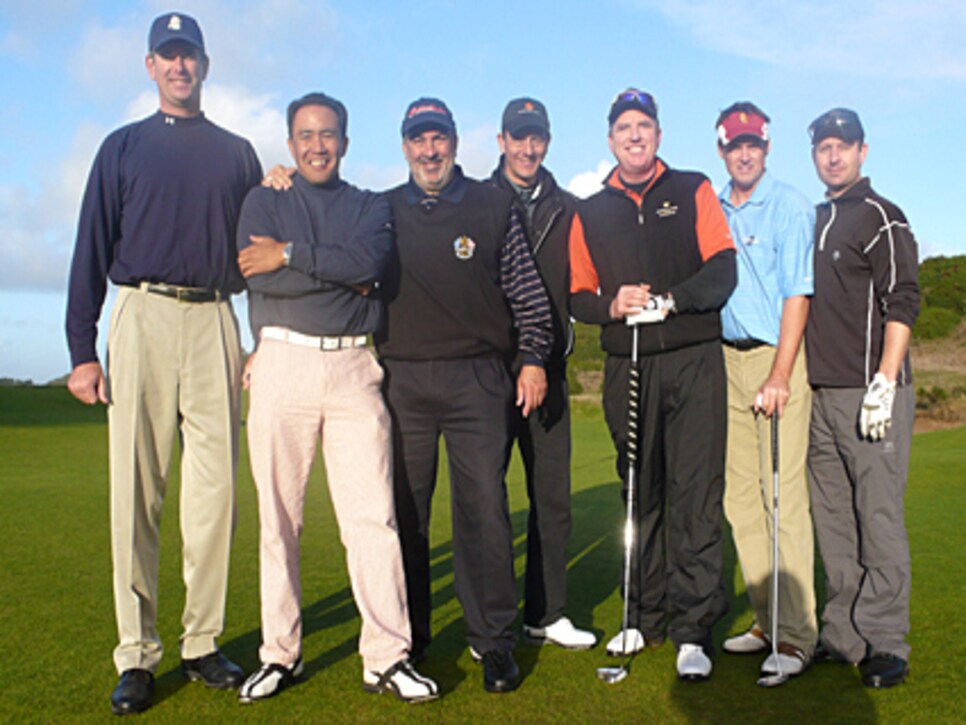 I just checked weather.com; it's 38 degrees at Bandon Dunes right now. Tomorrow it will be 44 degrees, and on Thanksgiving Day, it will creep up to a high of 49 degrees.
I called reservations. Deborah confirmed the same deal as last year still applies this year, and she said that Bandon Dunes does get the occasional dusting of snow. "But it doesn't stick for long," she says. "This morning it delayed our start, that's for sure."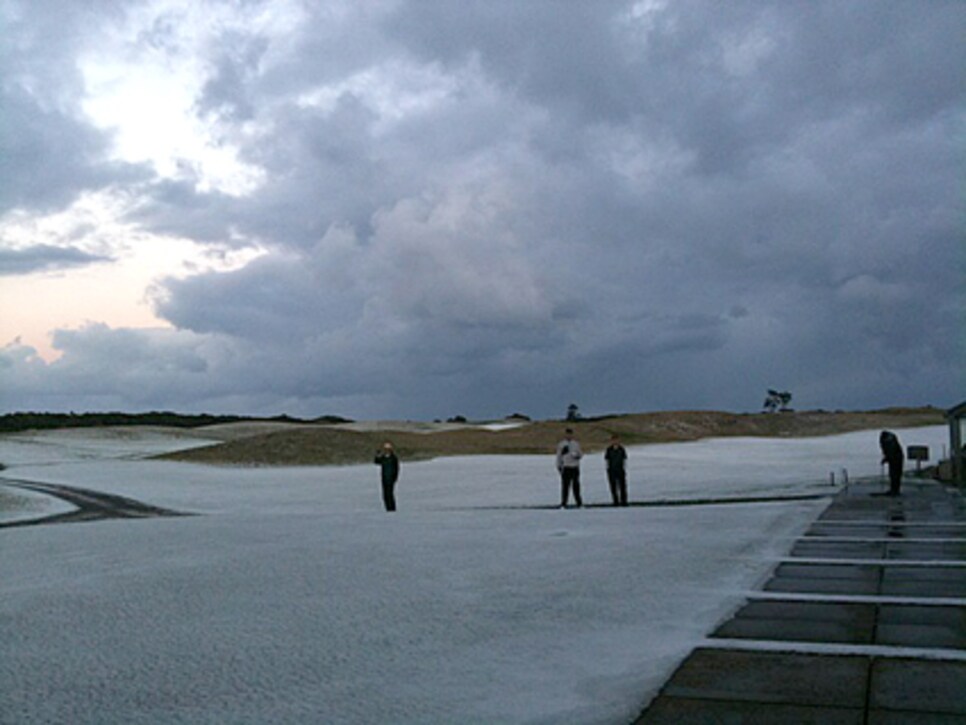 For my most recent travel story about Bandon Dunes and Old Macdonald, the new fourth course, click here.
And click here for a guest blog post written by Geoff Russell, the editor of Golf World. After a recent trip to Bandon Dunes with his buddies, Russell, who some say plays more golf than a travel editor, wrote a review of all four courses.