Equipment
Snell Golf MTB Prime and Prime X balls: what you need to know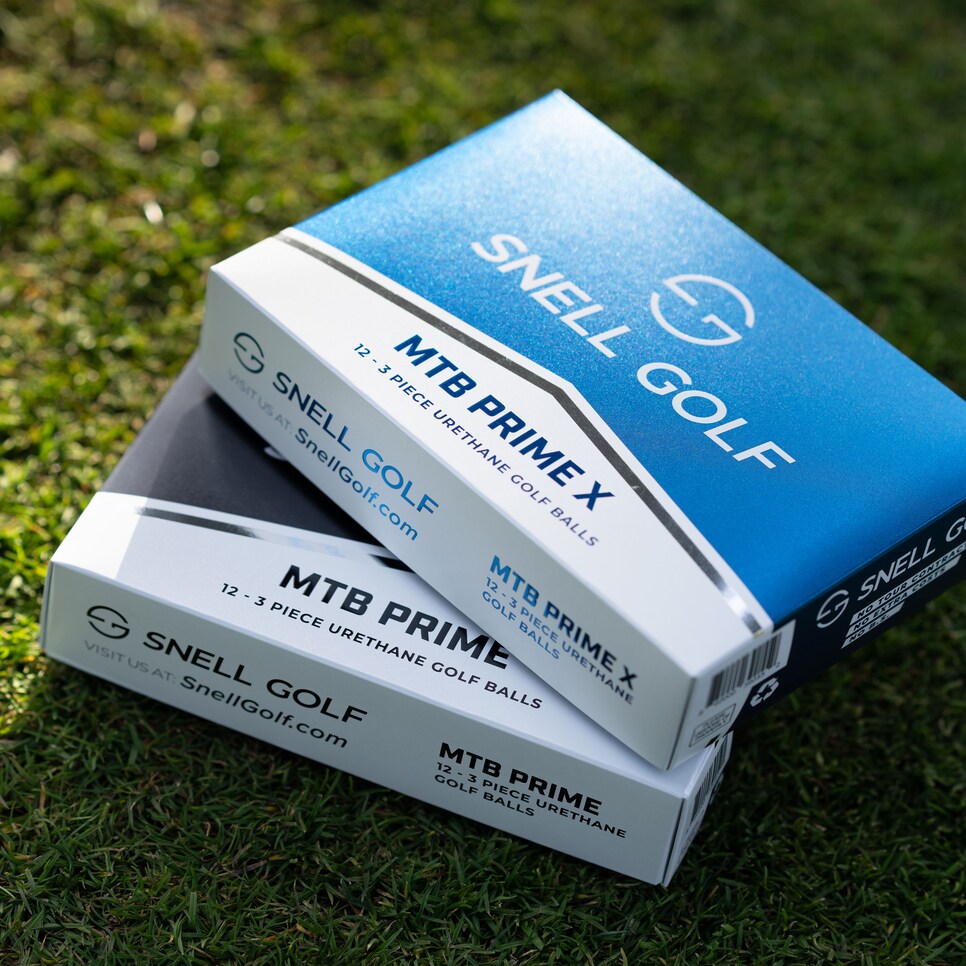 WHAT YOU NEED TO KNOW: Snell Golf, a direct-to-consumer golf-ball brand, has launched two new balls. The MTB Prime has low driver spin and a softer feel, while the Prime X is firmer and designed to produce a moderate iron spin.
PRICE/AVAILABILITY: Both models are $33 per dozen; $30 dozen when purchasing five dozen or more. The new models will be available online at SnellGolf.com for pre-order on April 3 with shipments scheduled for approximately April 12.
THE DEEP DIVE: Snell Golf's latest offerings of golf ball—MTB (My Tour Ball) Prime and MTB Prime X—are the company's newest iterations of three-piece, urethane-covered, affordable golf balls sold direct to the consumer.
"We listened to our customers over the last several years, and one goal was to separate out the profiles of our models a bit more than our previous MTB models, so golfers could really tell the differences and decide which ball was right for them," said Dean Snell, owner and CEO.
To that end, the MTB Prime is designed for soft feel with low driver spin, but a high rate of spin on short-iron shots. "With the higher iron spin that many amateurs need we made sure to keep flight down and accomplished that with a dimple pattern for lower trajectory," Snell said.
For the MTB Prime X the goal was more controlled iron spin. "Not all golfers want more spin, some already spin the ball too much, and others prefer a ball to release for their playing style," Snell said.
Prime X has a firmer feel with the same high ball speed/low spin profile on long shots but uses the mantle layer called Flex-mantle to keep the iron spin at a moderate level.
Those familiar with the company's products will notice a change in the branding with a new logo and packaging. It also will be incorporated into the company's hats, gloves, and other new product drops this spring.
Find the ideal clubs for your game with our quick test below: