The Loop
Snedeker solves the riddle: Winning takes care of everything
The importance of the Official World Golf Ranking is exceeded only by how complicated it is, save for MIT graduates who understand the decrements and minimum and maximum devisors that are part of the formula.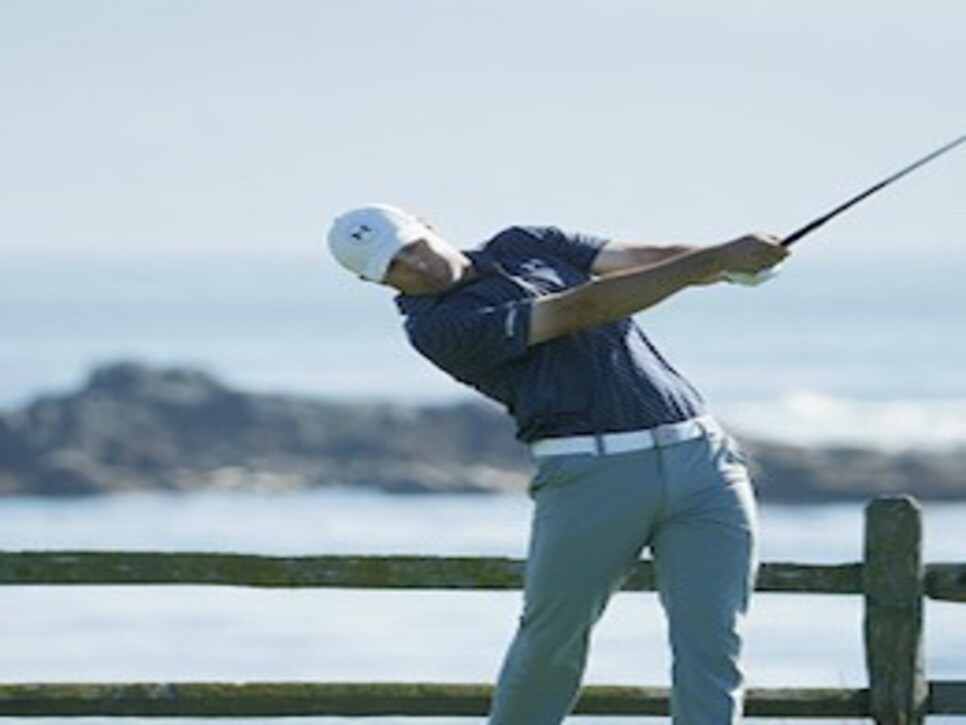 Easier to understand is this: Great putting takes care of winning and winning takes care of everything else.
Brandt Snedeker employed this formula in announcing his return to prominence by winning the AT&T Pebble Beach National Pro-Am on Sunday, his first victory since the summer of 2013.
The World Ranking is used to determine invitation lists, principally to major championships and World Golf Championship events, and he came into the AT&T having not yet qualified for the Masters or next month's WGC-Cadillac Championship at Doral.
Winning alone took care of the Masters invitation and he moved to No. 31 in the World Ranking, ensuring a place in the Doral field and likely all the other WGC events.
"It's no fun not being eligible for the Masters and not playing World Golf Championships and stuff like that," Snedeker said on Saturday, noting that that had become "a huge motivating factor."
In 2012, Snedeker won the Tour Championship and the FedEx Cup, then won at Pebble Beach early in 2013 to move to fourth in the World Ranking. He spent 27 weeks ranked in the top 10 and was in contention in a series of major championships.
Then late in '13, he fell off a Segway and injured his knee. He also underwent some minor swing reconstruction with a new instructor, Butch Harmon, and largely disappeared from relevance. He fell to 66th in the World Ranking and was 63rd when he arrived at Pebble Beach.
"You realize how tough it is to move up in the World Golf Ranking without winning and being competitive," he said. "I haven't been competitive in a while. I've been doing the right stuff and I've been telling people this for awhile. Until you do it, nobody really believes you.  But it's been coming for awhile and now it's nice."
Snedeker has long been regarded among the best putters in the world, but that part of his game took its leave last year.
"For me, everything revolves around my short game and putting," he said. "I'm putting well and that bleeds into every part of my game. I worked really hard on that, because the end of last year I was playing great and putting terrible and not getting the results I felt like I deserved."
He knew he was on the cusp when he completed the third round on Saturday only one shot behind leader Jim Furyk. "The last thing he said last night, he says, I'll see you on the 18th,'" tournament chairman Clint Eastwood said, referring to the trophy presentation.
"I'm putting great again, which is nice," he said. "I feel like I'm putting the way I'm supposed to."
Again, great putting takes care of winning and winning takes care of everything else. The decrements and minimum and maximum devisors concur.