The Loop
Smylie Kaufman says Jordan Spieth is "probably 1,000 and zero" against him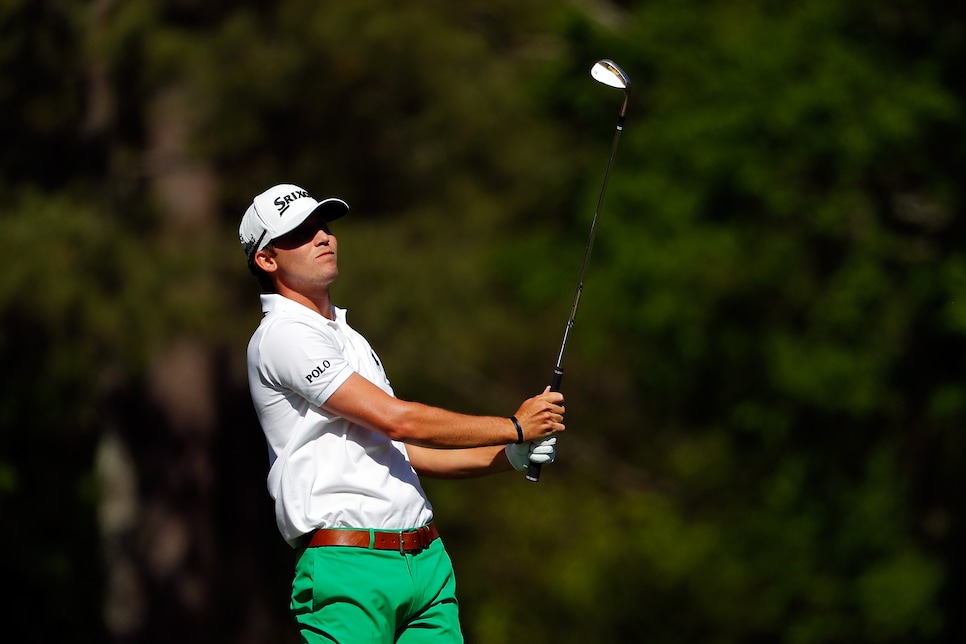 AUGUSTA, Ga. -- Wearing green pants and fresh from receiving the Jim Nantz-Butler Cabin treatment, Smylie Kaufman strolled into the press room and calmly answered questions about how he's contending in his inaugural Masters. About the only thing he couldn't explain is why he turned down a trip to Augusta National as a seventh-grader.
"We had been playing too much high school golf and I was missing too much school and for some reason, the scholar that I am wanted to stay in school instead of coming here to Augusta on Monday," Kaufman recounted. "That's me being sarcastic that I'm a scholar. I didn't come for some reason and I'm catching crap for it now."
He's more than making up for that missed opportunity. With Saturday's low round -- his 69 is the only sub-70 score since Thursday -- Kaufman moved into solo second place, just one shot behind defending champion Jordan Spieth.
Kaufman's journey to Augusta began in Las Vegas in October when he shot a final-round 61 to win the Shriners Open. Teeing off well before the leaders, the LSU product spent much of that afternoon watching to see if anyone would catch him and compared the stress of the experience to watching his alma mater's football team.
So does contending for a major overtake the tension of watching his beloved Tigers?
"No, it still doesn't," Kaufman said drawing laughs. "LSU football is one of the most painful things to watch ever really."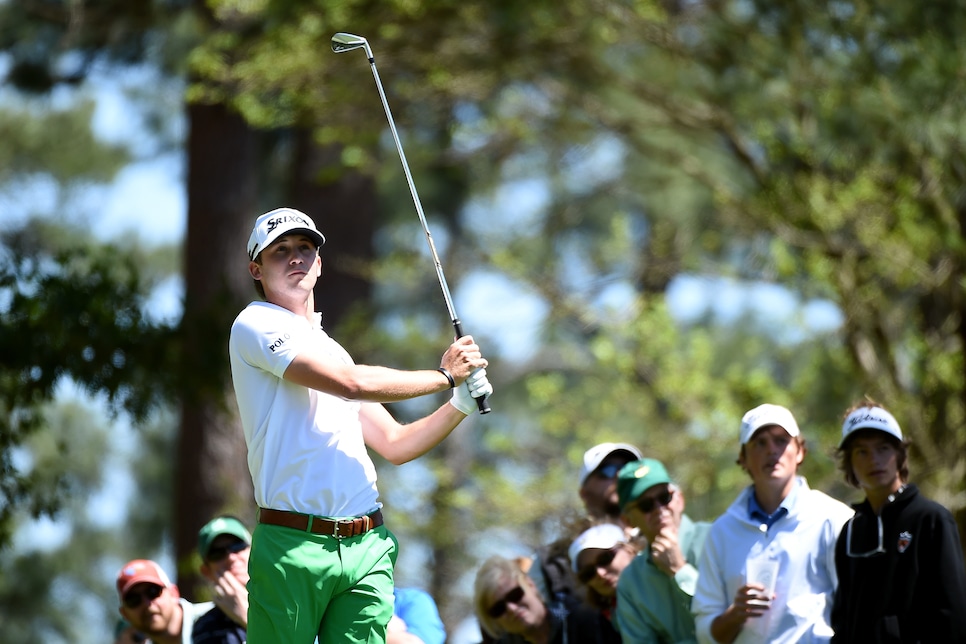 We'll see how Kaufman feels, though, when he steps to the first tee on Sunday at the Masters. In the final pairing. With Spieth as a playing partner. Not exactly a walk in the park.
Kaufman may seem comfortable with his surroundings, but he knows he faces a daunting task. When asked about his record against Spieth, including their days as junior golfers, he laughed.
"He's probably 1,000 and zero," Kaufman said. "He's always beaten me."
Historically, the odds are stacked against Kaufman as well. Spieth has a chance to become the fourth player to win back-to-back Masters on Sunday, but Kaufman will be trying to do something even rarer. The 24-year-old Alabama native has a chance to be just the second rookie to win the Masters.
"I'm not going to put extra pressure on myself to try to catch him," Kaufman said. "I'm just going to go play my game and just let it come to me. I'm not going to try to force things. That's when you kind of get in trouble out here is when you try to force stuff, is what I've realized."
He's also realized that playing in big events is a lot better than just being there. Kaufman caddied for a friend at the 2013 U.S. Amateur after failing to qualify and he bought a ball marker from the event that he keeps in his bag to remind himself of that fact. And the questions about his earliest memories of coming to the Masters as a young patron reminded him of something else.
"I brought one of those disposable Kodak cameras," Kaufman said. "All my photos are terrible."
He'll have a chance to get some much better pictures on Sunday. A selfie with the green jacket would be a nice start.