The Loop
Smylie Kaufman gets really fired up about LSU football's season opener, fires front-nine 31
One of the big games of college football's opening weekend is No. 5 LSU taking on Wisconsin at Lambeau Field on Saturday at 3:30 ET. And we know one PGA Tour pro who will be watching: Smylie Kaufman. Thanks to a bit of good fortune with his second-round tee time at the Deutsche Bank Championship.
Before teeing off, Kaufman, who last year compared the stress of winning his first PGA Tour event to watching an LSU football game, displayed his Tiger pride by showing off a football jersey and the purple Polo he'd be rocking for his round: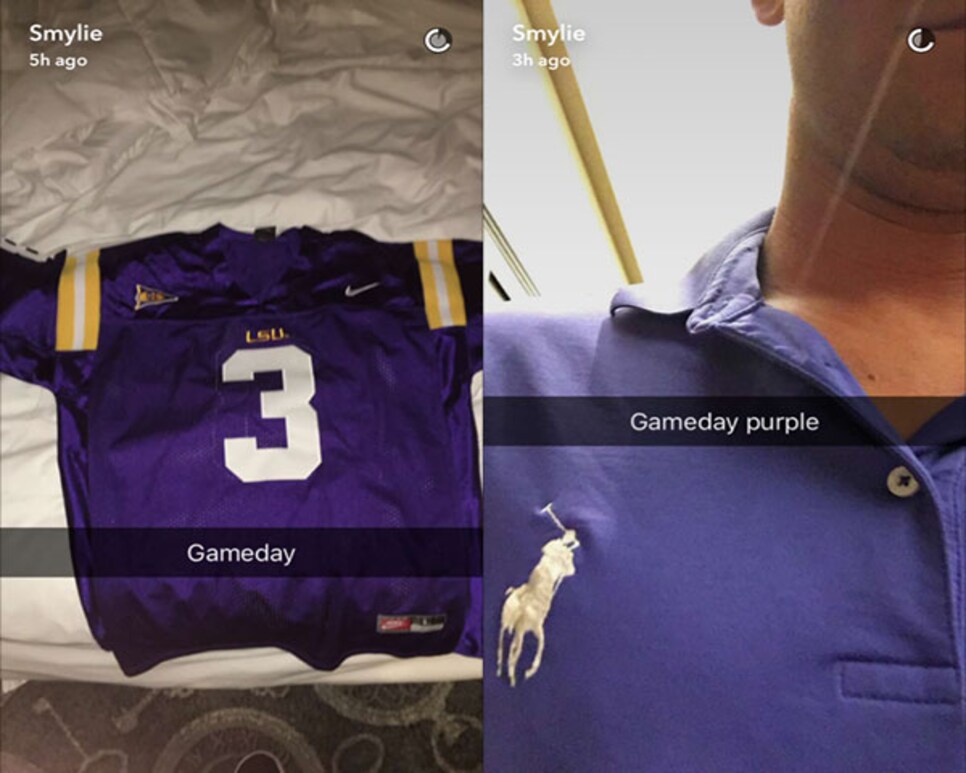 Just how fired up was he? Kaufman also Snapchatted a video of him playing the LSU fight song as he was driven to the first tee at TPC Boston. And then he went out and played the first five holes as well as anyone could play them:
Kaufman added another birdie at No. 7 to take the lead in the second FedEx Cup Playoff event before bogeying 8 and 9. Still, a front-nine 31 is pretty sharp. Sounds like that fight song should be a staple of his pre-round warmup. Who are we kidding, it probably is already.