News
Smoke from Washington state fires turn air quality 'unhealthy' at site of the PGA Tour Champions' Boeing Classic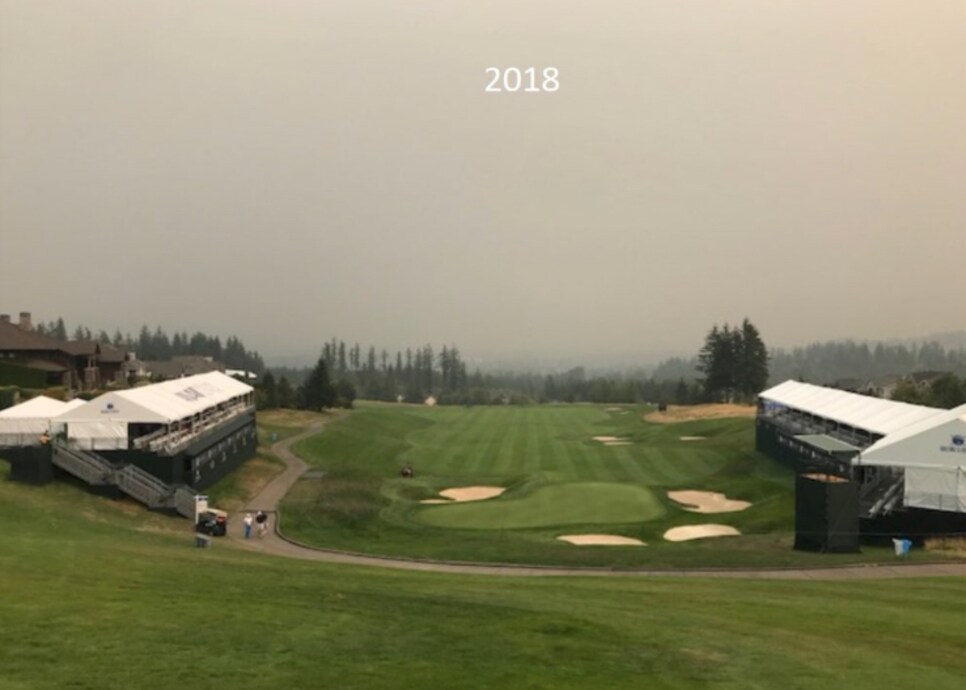 The Boeing Classic, a PGA Tour Champions tournament, is in the Seattle area this week, and the forecast for sunny and warm is ideal. Well, ideal, were it not for the sun partially blotted out by smoke.
Fires east of the Cascade mountains have resulted in unhealthy air conditions west of the mountains, including at the TPC Snoqualmie Ridge in Snoqualmie, site of the Boeing Classic. The first of two days of pro-ams is being played today.
Washington's Air Monitoring Network on Wednesday morning rated the air in the vicinity of the TPC Snoqualmie Ridge as "unhealthy" and closer to the "very unhealthy" category than to "unhealthy for sensitive groups."
Wade Stettner, the PGA Tour's meteorolgist, posted these Tweets:
Further west, the University of Washington moved its football practice indoors on Tuesday. No word yet on whether it will do so again on Wednesday.
"The air quality says be inside," coach Chris Petersen told the Seattle Times. "Our trainers monitor that every day so it's time to go inside."
The air quality is supposed to improve in Snoqualmie on Thursday and the Boeing Classic begins on Friday.