Instruction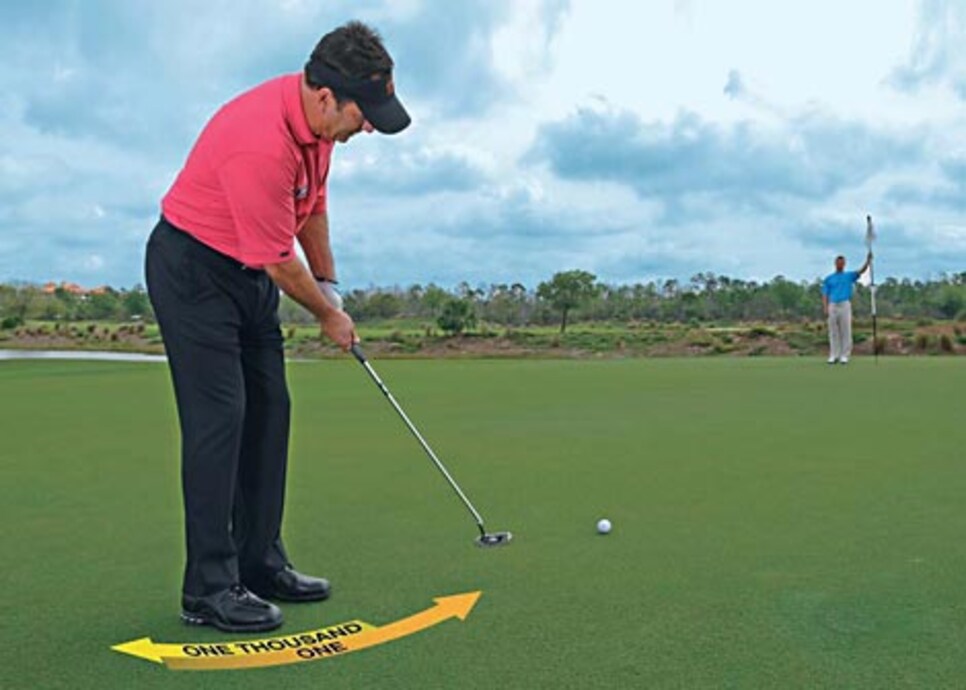 Rhythm check: Strive for a 2-to-1 ratio, the backstroke twice as slow as the through-stroke.
The problem many amateurs have with long putts is that they abandon their normal, steady stroke. Their impulse is to make a quicker, harder stroke to get the ball to the hole, but this often results in a breakdown of good mechanics.
A great way to preserve your technique--and rhythm--when facing a long putt is to count in your head, One thousand one. Take the putter back as you say to yourself, One thousand, and hit the ball as you say, one. This thought will help you make a controlled, accelerating motion. Your backstroke should take twice as long as your through-stroke.