The Loop
Slow play: 'He was clean shaven when we teed off'
Kevin Na (again) and Andrew Loupe (shown here) have returned the focus to slow play, so we bring you a brief compendium of quotes on the subject. For those who think this is a new problem, the first quote is from two-time British Amateur champion Horace G. Hutchinson in 1886: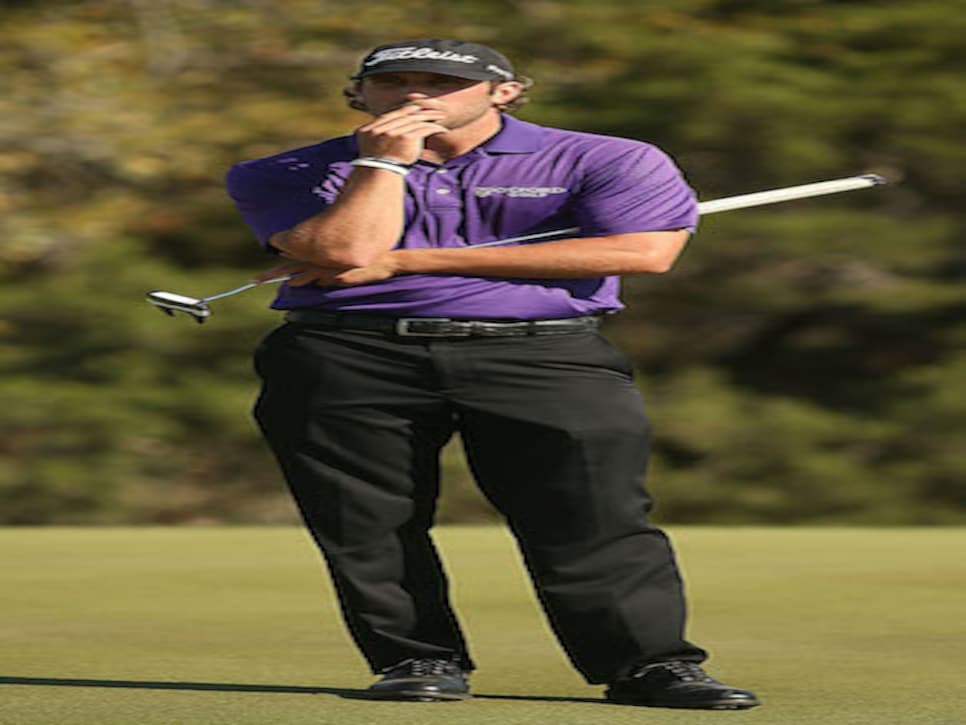 -- "If golfers keep on playing so slowly, on the green particularly, one way to correct the situation is to knock the ball into the SOBs. There will be a slight delay while you have a hell of a fight, but from that point on you will move faster."
-- "Some golfers today remind me of kids walking to school and praying to be late." -- Jimmy Demaret
-- "He was clean-shaven when we teed off." -- Lee Trevino on the notoriously slow Bernhard Langer and his beard stubble after a round.
-- "Like Jack Nicklaus. Very good and very slow." -- Roberto de Vicenzo, reviewing an Augusta restaurant.
-- "The slow-play habit, let me say, is like the cigarette habit -- it is so hard to break that a man is wisest not to begin it." -- Jack Nicklaus
-- "There is not the slightest doubt in my own mind that golf as played in the United States is the slowest in the world." --Henry Longhurst
-- "They ought to invoke the same-day rule." -- Paul Azinger on the Bernhard Langer-Nick Faldo tandem in the 1995 Ryder Cup
-- "The only thing slower than slow play is getting someone to do something about it." -- Lanny Wadkins