The Loop
Sleep? Love says he doesn't need it this week
MEDINAH, Ill. -- The Ryder Cup is nothing to lose sleep over. But don't tell that to U.S. captain Davis Love III.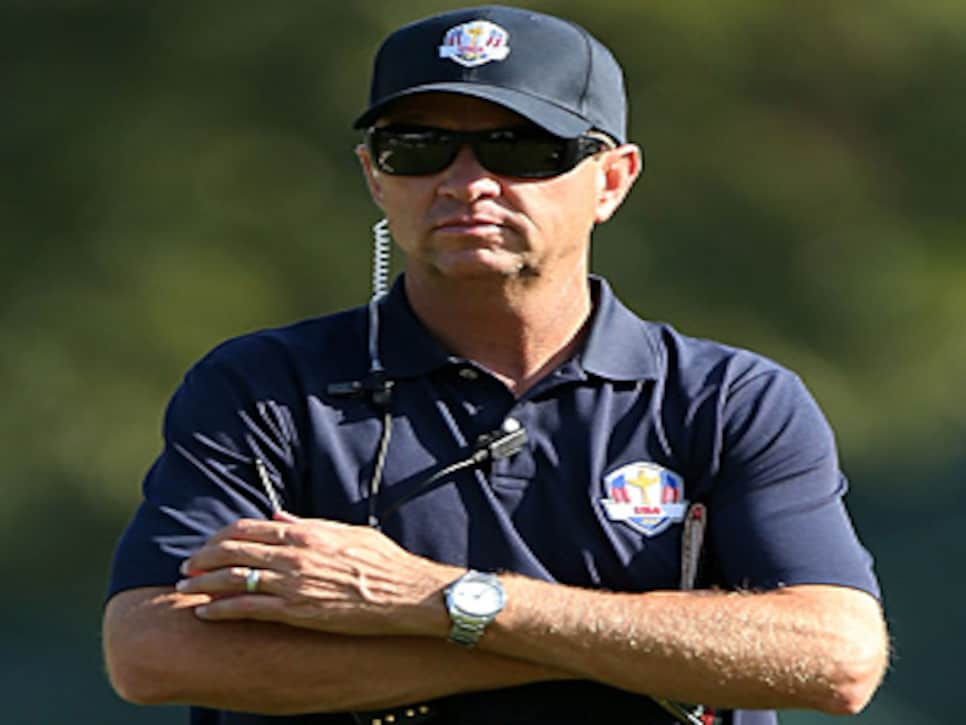 To say that Love, son of a PGA professional and a former PGA champion, has been gearing up most of his life for his role as American skipper isn't an exaggeration. So it should be no surprise to learn that as the big week unfolds, Love, 48, is racking up insomnia credits.
"I can't sleep. I'm too hyped up," he said standing behind the first green at Medinah CC Friday morning while following his anchor foursomes team of Steve Stricker and Tiger Woods against Justin Rose and Ian Poulter of Europe. "I've waited to do this for a very long time, so it's hard to sleep."
The eve of the 39th Ryder Cup, Love had every intention of hitting the sack early. Didn't work.
"Robin [his wife] and I are in a suite, and she went to bed and asked if I was coming, and I said I'd be right there," Love said. "Ten minutes go by and she gets up and sees me sitting there reading my notebook. She said, 'I knew you weren't coming to bed.' I was catching up on some reading and e-mails. Too much to do and to think about. But I'll sleep next week."