The Loop
SLDR adds more compact driver to line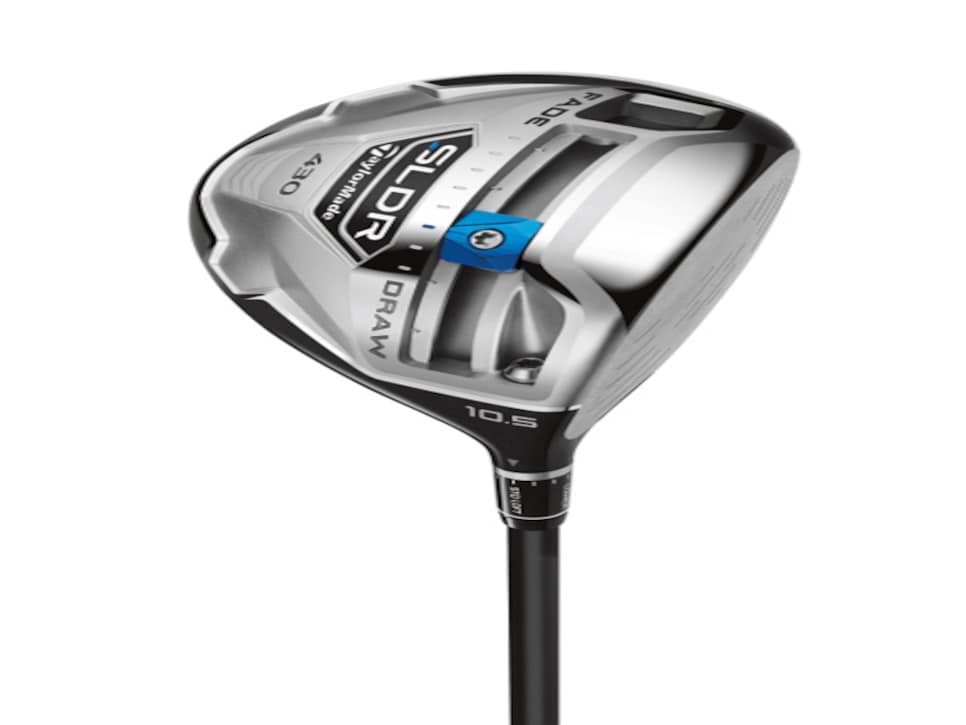 TaylorMade started the movable weight trend almost a decade ago, and they haven't stopped. The latest addition, their fourth new driver this year with movable weight technology is the SLDR 430, which features the same sliding weight mechanism as the original SLDR, in a better-player-friendly, more compact shape.
There are a lot of technological similarities between the SLDR 430 and original 460-cubic centimenter SLDR 460. First and foremost, the center of gravity is low and forward in an effort to produce lower spin and a more efficient energy transfer. Like the SLDR 460, the SLDR 430's sliding track holds a 20-gram weight and is located on the front of the sole. Moving the weight to the heel produces more draw bias, and moving it to the toe causes more of a fade bias. According to TaylorMade engineers, the sliding weight changes the CG location by as much as six millimeters, or 50 percent more than  the range of the R1 driver, which was introduced at the start of the year.
In addition, it also features the same adjustable hosel that allows for 12 different settings to change loft by plus or minus 1.5 degrees. The biggest difference between the SLDR 430 and the SLDR 460 is that the SLDR 430 has a smaller head (430 cubic centimeters and slightly shorter front to back). It's geared more towards low handicap players.
"We put low forward CG in a smaller head to make a driver that tour pros love," said Brian Bazzel, TaylorMade's senior director of product creation for metalwoods. "SLDR 430 makes it easier to shape shots without sacrificing distance."
The SLDR 430 ($400) is available in 9.5, 10.5, and 12.5 degrees and is expected to be in stores by Friday.