Instruction
See the shot, then hit it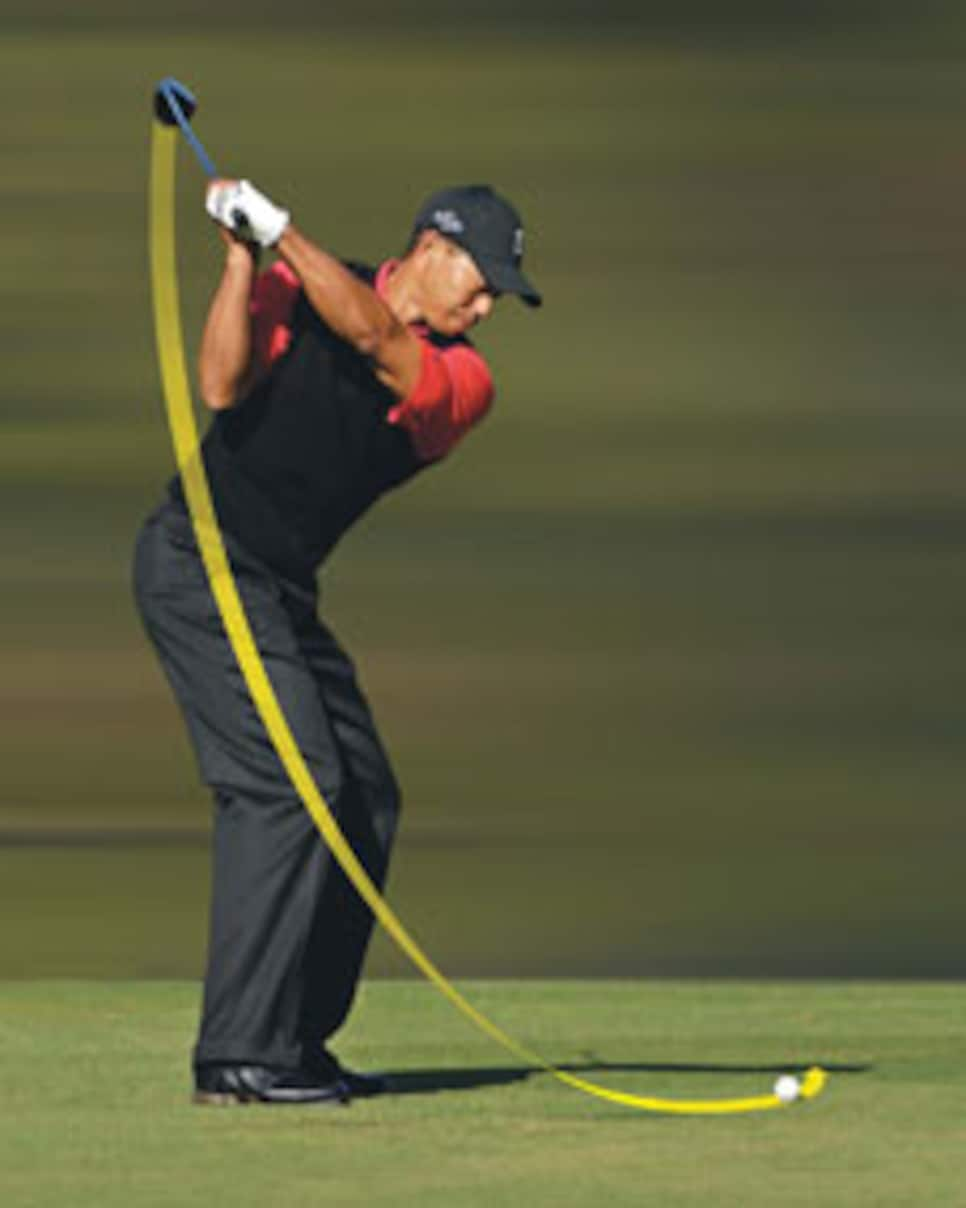 Hold the face open: Grip tighter and keep the face pointing skyward after impact.
When facing a tough situation, I love using my imagination. Truth is, where I hit the ball sometimes, I'd better be able to create a shot. Short-sided in tall, thick rough with an awkward stance is about as tough as it gets. The key to hitting this shot is stabilizing the lower body and keeping the clubface from closing through impact.
First, I widen my stance and set most of my weight on my front side for stability and to restrict lower-body movement. Then, I grip down on the club a few inches, because the ball is well above my feet. I also hold the grip a little tighter to keep the toe of the clubhead from flipping over when the club hits the ground. Finally, I take the clubhead up quickly and play an explosion shot, just as I would from a greenside bunker, accelerating the clubhead through the ball.
Mark Soltau is a contributing editor to Golf Digest and the editor of TigerWoods.com.