The Loop
SKLZ adds exercise mat and stability ball to golf line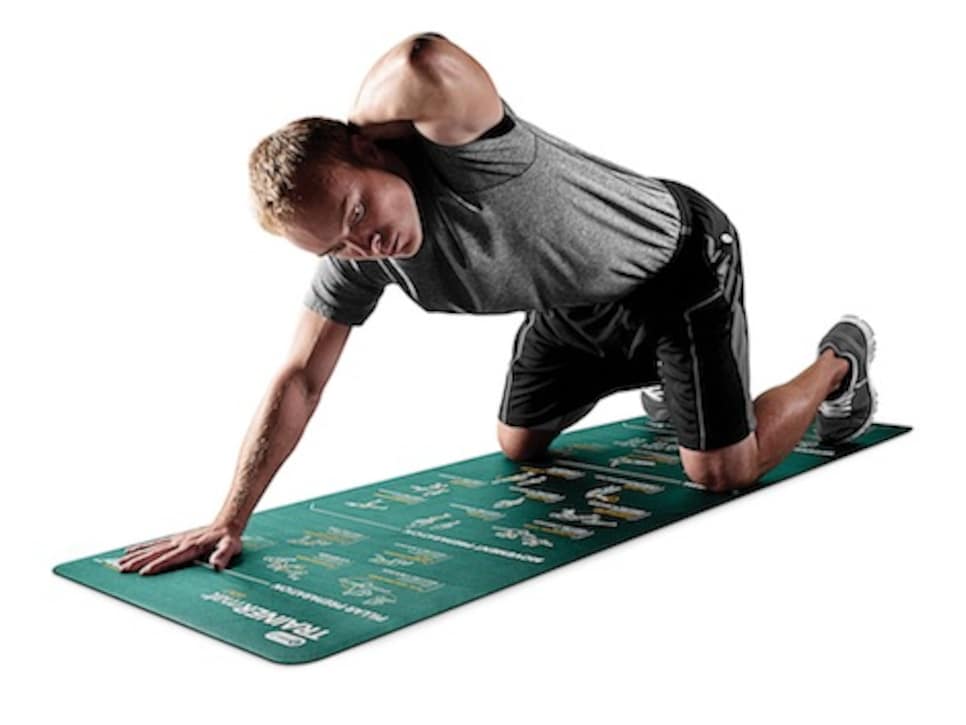 SKLZ calls itself "the premier developer and marketer of athletic performance and skill development training products for serious athletes of all ages." A cursory check of its website would make it tough to argue otherwise.
Among the sports to which it caters (beyond the obvious: football, basketball and baseball) are lacrosse, volleyball, and fast-pitch softball. There also is golf, a category that continues to grow.
SKLZ's latest golf offerings are the TrainerMat (shown above) and TrainerBall, each of which has golf-specific exercises printed on them.
The 24 exercises printed on the mat address core stability and torque. The 16 exercises printed on the stability ball are designed to optimize core strength and flexibility.
Each has a suggested retail price of $29.99. A hand pump is included in the cost of the stability ball.