The Loop
Six things you might not know about Herbert Warren Wind, golf's voice of reason and respect
Golf has been blessed with a host of respected writers. Bernard Darwin, James Finegan, Dan Jenkins. Scribes that any sport would covet.
Yet only one is considered godfather of golf literature: Herbert Warren Wind.
Wind began covering golf for The New Yorker in 1941, and over the next five decades, described the game with an avant-garde style that has since been imitated, but never duplicated. During that span, he also worked for Sports Illustrated and contributed to Golf Digest, his contributions making such an impact that Wind became the first writer to win the USGA's coveted Bob Jones Award, and was selected to the World Golf Hall of Fame posthumously in 2008.
August marks the 100th anniversary of Wind's birth, and his influence on the game remains evident. To introduce Wind to another generation, Open Road Media is releasing seven of his books digitally, the first time the writer's work has been made available on eBook platforms.
But those foreign to Wind may wonder: What, exactly, makes him so memorable? Here are six features and facts that shaped the legacy of Herbert Warren Wind:
He co-wrote Ben Hogan's Five Lessons: The Modern Fundamentals of Golf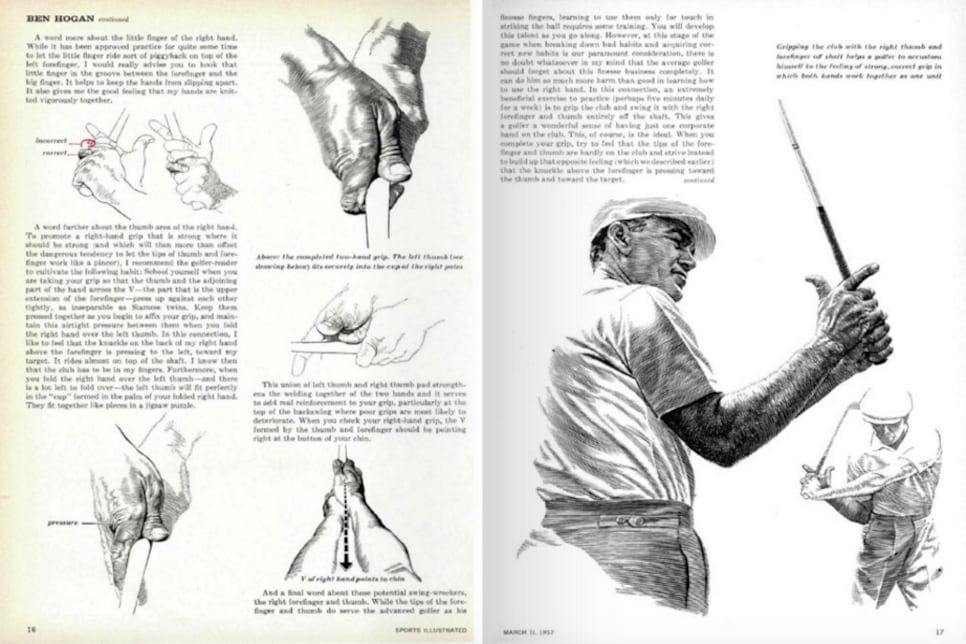 For the unacquainted, one of the two books -- the other Harvey Penick's Little Red Book -- that are the foundation of modern golf instruction.
While Hogan was the mastermind behind the book, it was Wind that made the information and tutorials absorbable for the common man. Along with illustrator Anthony Ravielli, the trio created the go-to guide on all matters of the swing.
Wind wasn't blindly transcribing Hogan's dictation; in his own right, Wind was a phenomenal golfer, playing at the highest levels of amateur competition.
He avoided overblown prose
Golf writers are guilty of waxing poetic about the sport. Though true today, some of the sport's early writings were especially stuffy. This tone partly fed into golf's exclusive, colorless stigma.
Certainly of high society -- he graduated from Yale with a master's from Cambridge -- Wind delivered worldly, astute views in layman's terms. His passion and respect for the game was clear; when Wind discussed Augusta National or Hogan, each word felt like a genuflection. However, unlike his colleagues, you didn't need a thesaurus or graduate degree to appreciate Wind's writings. All that was required was curiosity.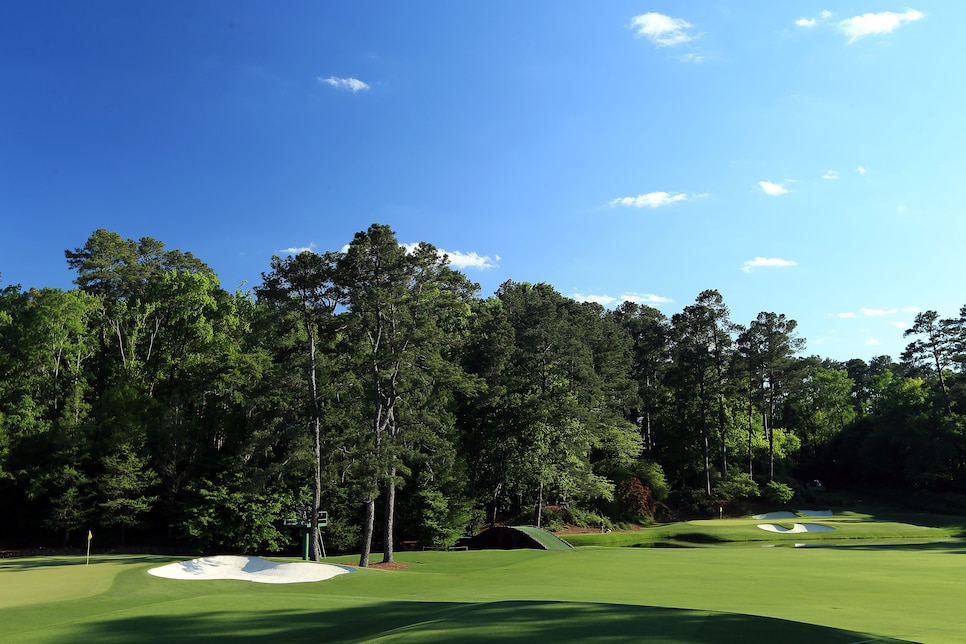 During his coverage of the 1958 Masters, Wind was searching for an "appropriate name for that far corner of the course where the critical action had taken place -- some colorful tag like those that Grantland Rice and his contemporaries loved to devise: the Four Horsemen, the Manassa Mauler, the House that Ruth Built, the Georgia Peach, and so on." Wind, a lover of jazz, recalled an old tune titled 'Shouting in the Amen Corner.'"
Hence, Wind's Sports Illustrated article opened with, "On the afternoon before the start of the recent Masters golf tournament, a wonderfully evocative ceremony took place at the farthest reach of the Augusta National course -- down in the Amen Corner where Rae's Creek intersects the 13th fairway near the tee, then parallels the front edge of the green on the short 12th and finally swirls alongside the 11th green..." and the name stuck.
Wind's nephew, writer Bill Scheft, told the New York Times that Wind "was relentlessly embarrassed by his own acclaim, the fact that this was the thing that he was known for." Wind himself admitted as much, writing in Golf Digest about the time two writers asked him how Amen Corner got its name.
"I found it exceedingly awkward to tell them that I thought that I had given that famous stretch of course its appellation."
He worked at his own pace
No one ever accused Wind of hastily moving through a piece. The man would slave over his sentences, knowing each was important to the tale.
Alas, this didn't jive with targets dates. Wind left Sports Illustrated because he couldn't abide by the magazine's deadlines.
To be fair to SI, very few publications could bestow enough time in the mind of Wind: He would often take a month to construct a recap of a single tournament.
He was beloved by the players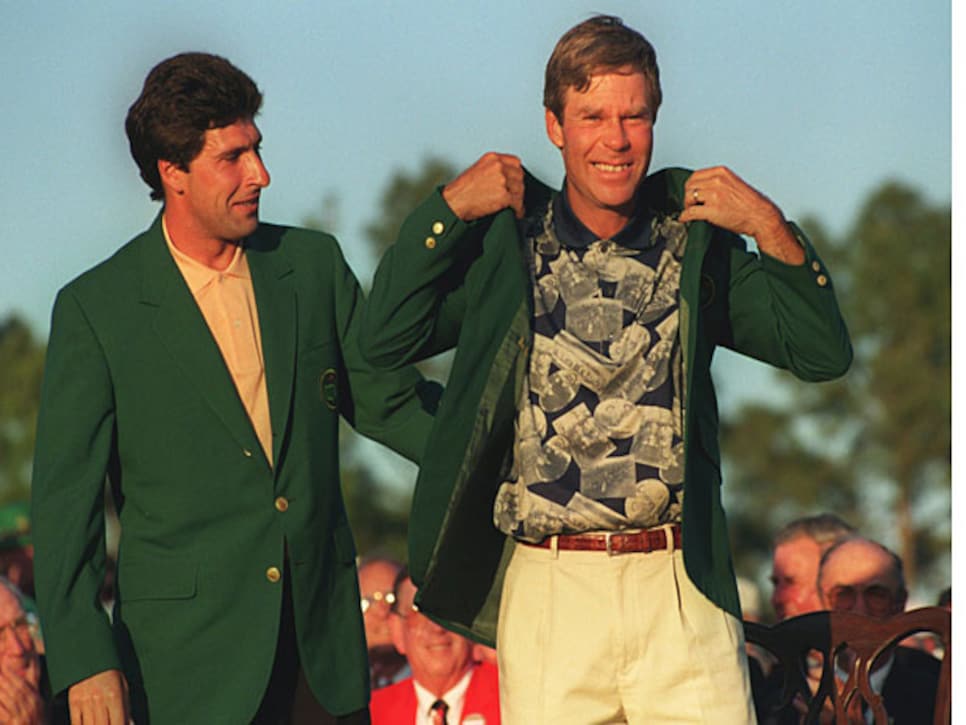 Today, the rapport between media and players, while not necessarily adversarial, is far from loving. Yet, to hear players of yesteryear discuss Wind is to hear an apostle speak of its leader.
"I remember when I won in 1984," Ben Crenshaw once told to the New York Times, when he won the green jacket. "Herb waited till the very end of my press conference. He came up to me and he just said, 'Ben, congratulations. It's a great victory for golf.'" Crenshaw told the paper it's one of his most treasured memories.
And he's not alone in that assessment.
"Herb Wind is devoted to golf. He is a fine, sensitive writer on the game whose work ranges from essays of the most accurately appreciative kind to some of the finest golf reporting I have ever read," said Bobby Jones. "His work is truly monumental." Byron Nelson endorsed this claiming, writing a letter to Wind that "I wish that I could be as nice as you said I was. I do try to carry through on things that I promise to do."
Even non-golfers took notice. Basketball Hall of Famer John Havlicek, in response to a profile Wind did on the Celtics' star, told Wind "I feel as though the article was one of the best that has been written about me, and I sincerely appreciate it."
He always wore the same outfit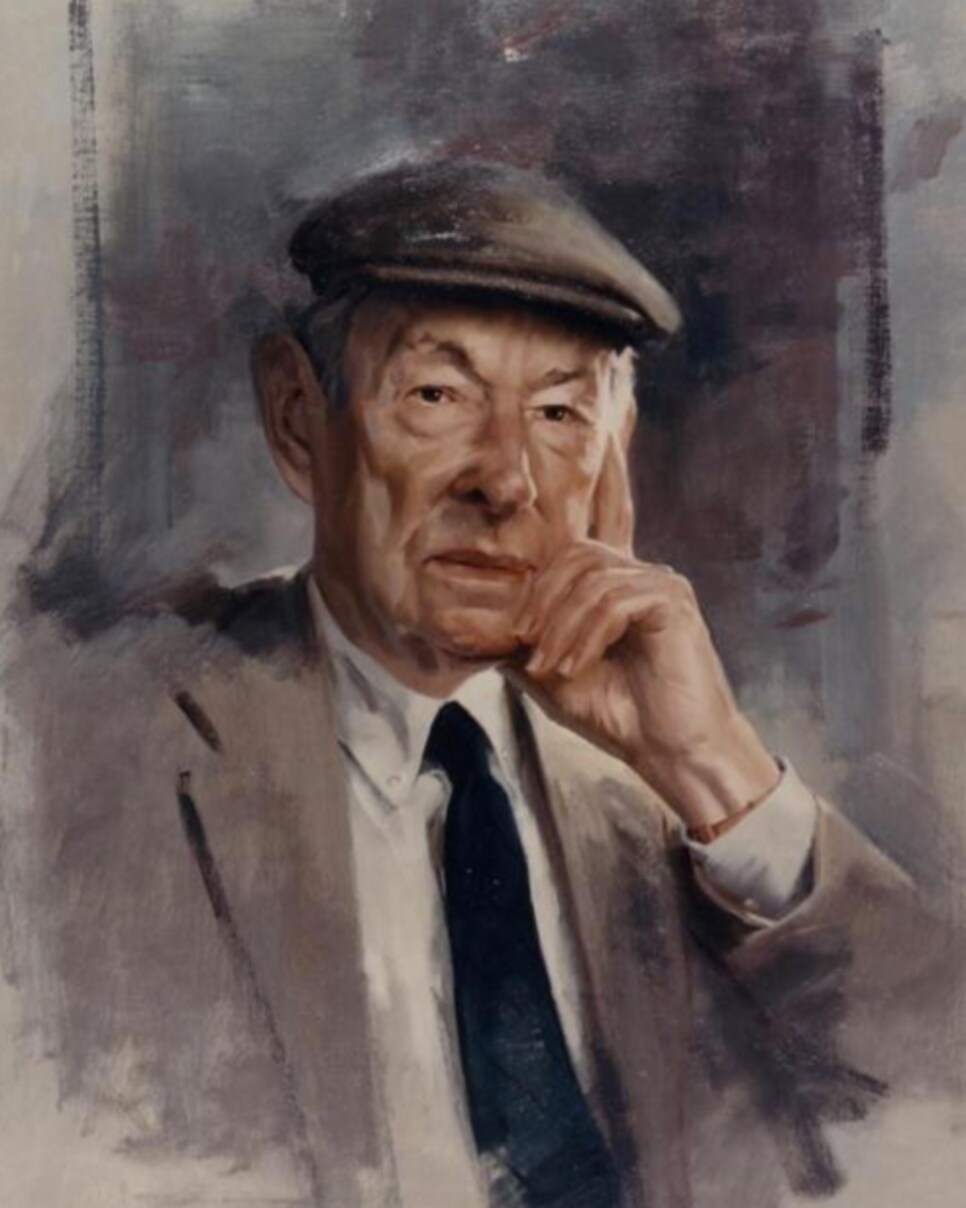 It could be rain, shine, flurries or fiery temperatures; Wind's ensemble -- a cap, tie and tweed jacket -- was constant. Though some make fashion choices part of their persona, Wind's clothes paid reverence to his profession.
Fitting, because when he passed in 2005, "professional" was the ubiquitous refrain. Wind wrote about golf, and did it better than anyone ever has.