The Loop
Six takeaways from the 2017 Hot List Summit
After 13 days, the 2017 Hot List Summit -- Golf Digest's annual retreat to analyze and examine the best equipment the industry has to offer – has come to a close. Before our team buries itself in a boardroom for the next two weeks to finalize the official Hot List, here are six takeaways from this year's summit.
You don't have to be a player to hit players irons
Boasting a blade-like club in the bag used to be a badge of honor, one saved for scratches and low handicappers. While the prestige remains, the prerequisites have changed. Historically unforgiving tools, many of this year's Players Irons submissions have the leniency typically seen in the Game Improvement category. There's added distance, and perhaps more importantly, an inherent ability to achieve higher ball flight. Though some achieve these results better than others, testers were impressed with the usability across the board.
"This area (players irons) used to be a nightmare," one tester said. "Now it's a pleasure."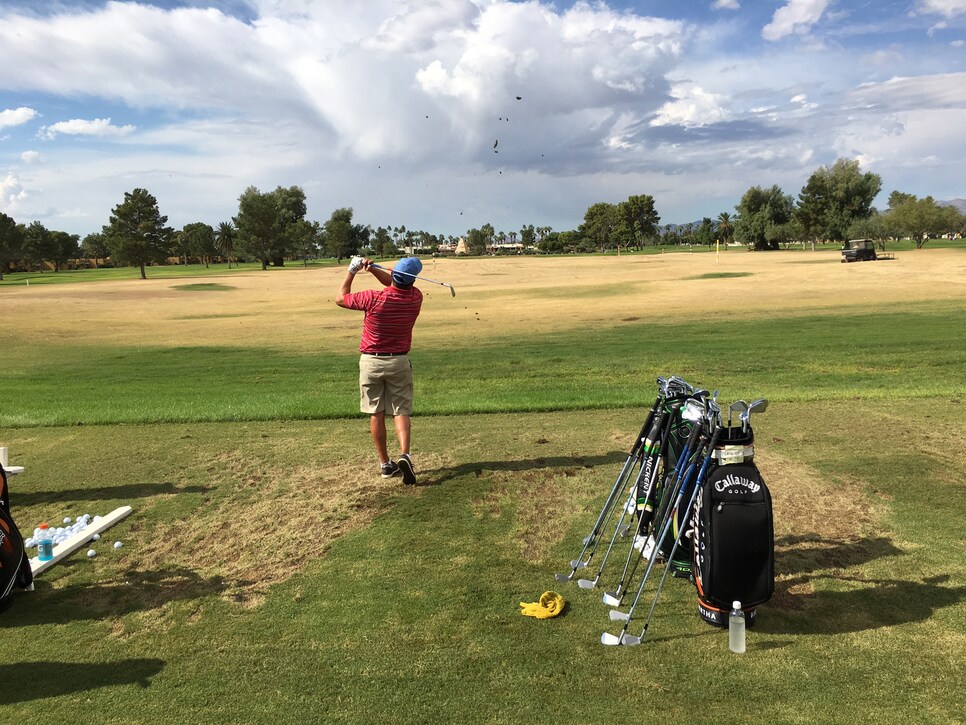 Moreover, manufacturers have achieved this without compromising the thin topline or crisp, clean look one expects from a players iron.
"They really do make you feel like you're better than you are!" laughed the same tester.
Sometimes, that's half the battle.
Adjustability is more than a trend
Product adaptability and versatility is a bit of a hot-button topic. A majority of companies believe that adjustability is vital to a club's performance, as well as its market success. Others -- including a few bigger manufacturers -- subscribe to the theory that, if properly fit, why does a golfer need so many loft, weight or clubface options?
While both sides make valid arguments, the response from our academics, retailers and testers brought the hammer down: give us adjustability.
"Consumers want the insurance," stated a veteran retail panelist. "Drivers are expensive, and adjustability gives them confidence that if something goes wrong, it can be fixed."
Another retailer said, for many of his regulars, a club without adjustability is a non-starter. "Some of my clubs that don't feature this customization are getting left in the dust."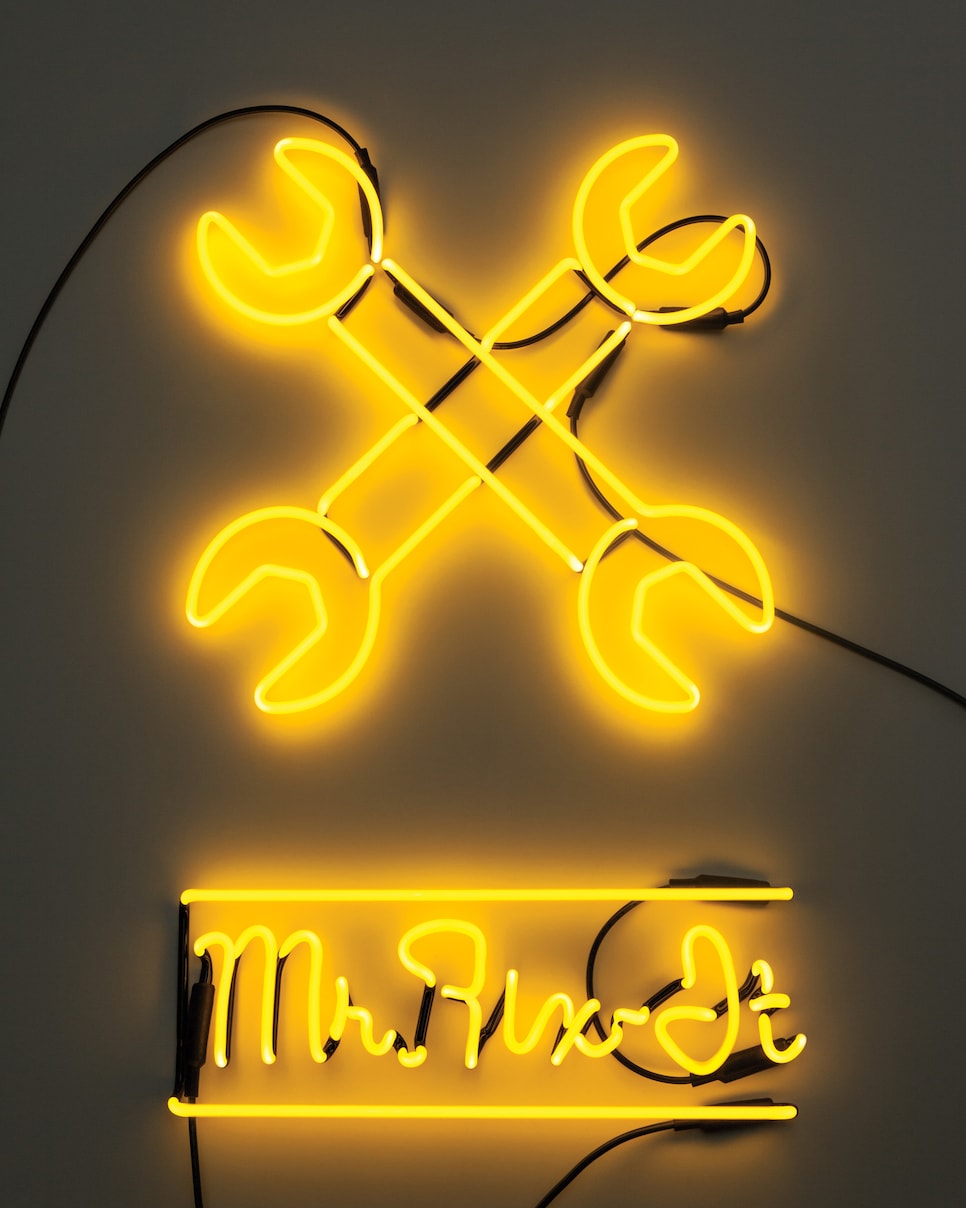 Just as surprising was the response from our players. Sometimes the amount of adjustability options can overwhelm and confuse. For most, this was not the case, as players claimed adjustability features are user-friendly and becoming easier to figure out. They recognize it as an asset, a Swiss Army knife in their bag.
"If I'm playing a dry course or it's windy, maybe I'll bring the loft down so I can make the most of my distance," one tester said about how often he adjusts his driver. Added another: "I recently had an injury that changed my swing, and was hooking like a (mother). But instead of dropping money on a new tool, I was able to manipulate the clubface and loft, and I had it corrected in one range session."
The consensus among many golfers is that equipment has plateaued. There might be an improvement or two in new equipment, but nothing major. The same companies continually put the best product out, with little variation among the top dogs.
Many testers were amazed at the uniform consistency and performance from this year's submissions. When one tester was asked to name his favorite clubs in a category, he noticeably struggled.
"I mean, half of these were extremely good," he replied. "The last two years it would be a pain to list five I enjoyed (in a category). Now that number seems doubled."
A fellow tester echoed these sentiments. "See this?" as he held up a fairway wood. "Last year, this might have been the best in the bunch. I don't think it's in this year's top seven or eight."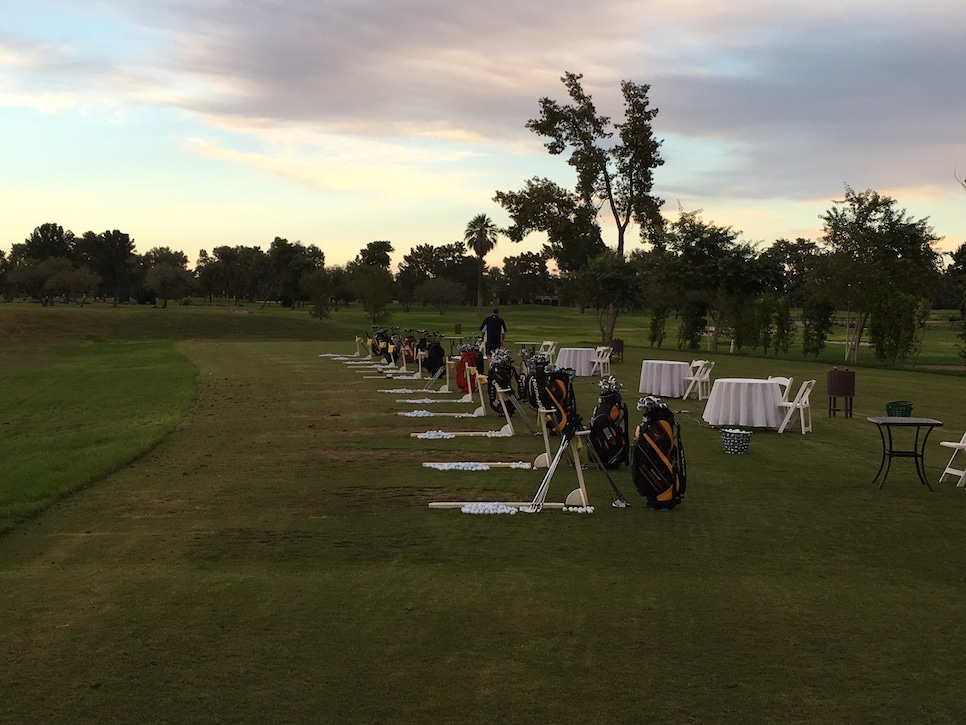 Conceptually, this makes sense: another year spurs new technology and ideas. But given the industry is often accused of lacking innovation, the crop of Hot List clubs will illustrate creativity and engineering are alive and well in the sport.
"In years past, we'd come in here and poke holes through the data or principles supplied by the manufacturers," one academic told me during a break. "Now I feel like, not only do the clubs work, the science behind them lines up."
"The truth is, from top to bottom, product is more fundamentally sound, reliable and better than it's been in a long time," a retailer proclaimed. "Yet, people aren't excited about new products. Maybe we (the industry) aren't doing a good enough job getting that word out."
Hear that, marketers? Get your butts to work.
The number one question we get regarding equipment revolves around drivers. Which makes sense; golfers love the long ball.
Rather than keep the horsepower under the hood, a host of drivers in this year's batch do their best to showcase the club's technology. And with good reason: it's easy to buy into a club's "story" when it's visible to the user.
The clubheads' exoskeleton designs are continuing to free up discretionary mass, partly assisting in this presentation. Carbon-composite materials continue to make their presence known; what's especially impressive regarding the composites is that, despite their structure and materials, the acoustics are strikingly pleasing (a vice that construction has previously battled). That might be odd to some; what does sound matter as long as it performs? Yet our testing -- as well as market data -- shows that off-putting noises from contact can be a deal-breaker when it comes to driver purchases.
Onus on fitting continues to grow
Tailoring equipment to your game is not a revelation, but its execution, employment, and importance have become paramount.
Multiple studies have shown the majority of golfers -- some polls as high as 80 percent -- are playing sticks that are ill-fitting. These percentages aren't lost on retailers.
"I'm hesitant to sell irons or wedges off the rack without fitting," one retailer asserted. "I know, if they don't, there's a higher likelihood they'll come back saying, 'These things stink.'"
A fitter was on site during the Hot List Summit, making sure each tester was getting the most out of the equipment. Even to those who've been fit in the past, the work paid off.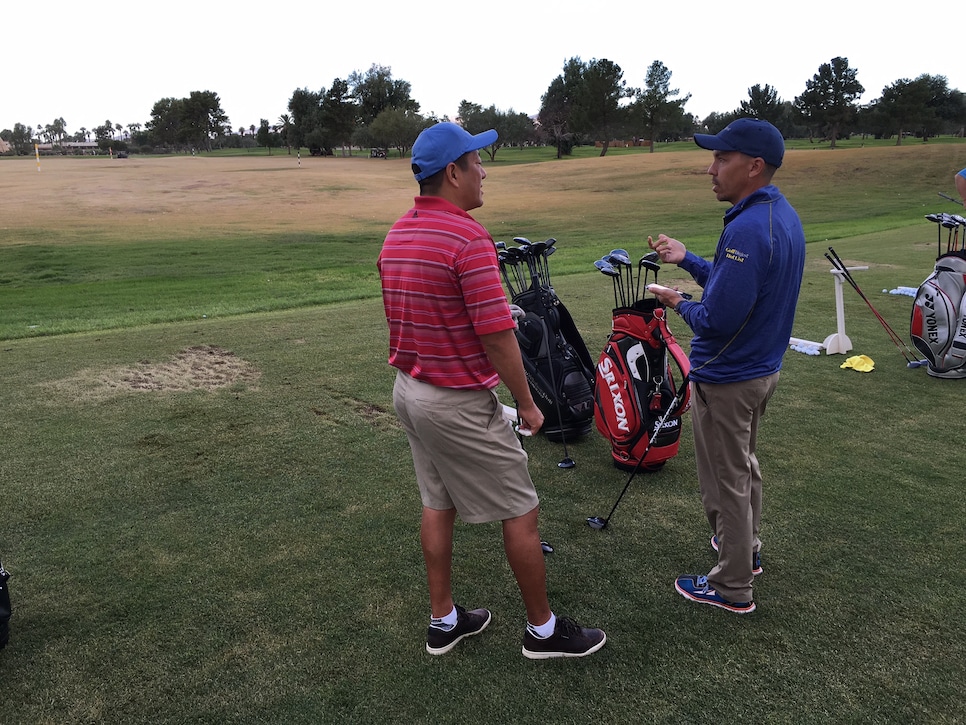 "It's astonishing what a little wrench turn can do to your drives," said one tester. "I've been playing a 10.5 degree loft for seven years and within 10 minutes of screwing around with a few shafts and lofts, I was consistently gaining 12-15 yards."
Before purchasing new clubs, have your specs -- from irons to wedges to putters and woods -- in hand.
There's a club coming to the market that is a certified show-stopper
Having one of our groups come to an agreement is rare; all three reaching the same conclusion is like getting snow in July. Yet there's a product that had academics, retailers and testers swooning.
"If the science behind this is right – and the evidence certainly says so – this could be radical in the formation of driver construction," said a scientist. The academics are a stoic, no nonsense bunch; when they get excited, you know it's good.
Same with the retailers. After all, they have company rep after company rep spewing hyperbole in their direction. Imagine our surprise when they were animatedly eager for this club's arrival. They did temper their enthusiasm, stating that it wouldn't be a hot seller off the bat; conversely, almost all expected it to be one of their best two or three performers next season. As for the player testing? The scores had the product as a runaway winner in its category.
So what's this magical club? Sorry my friends, you'll have to wait until January when the 2017 Hot List is unveiled to find out.