The Loop
Six near certainties from the U.S. Open weather delay(s)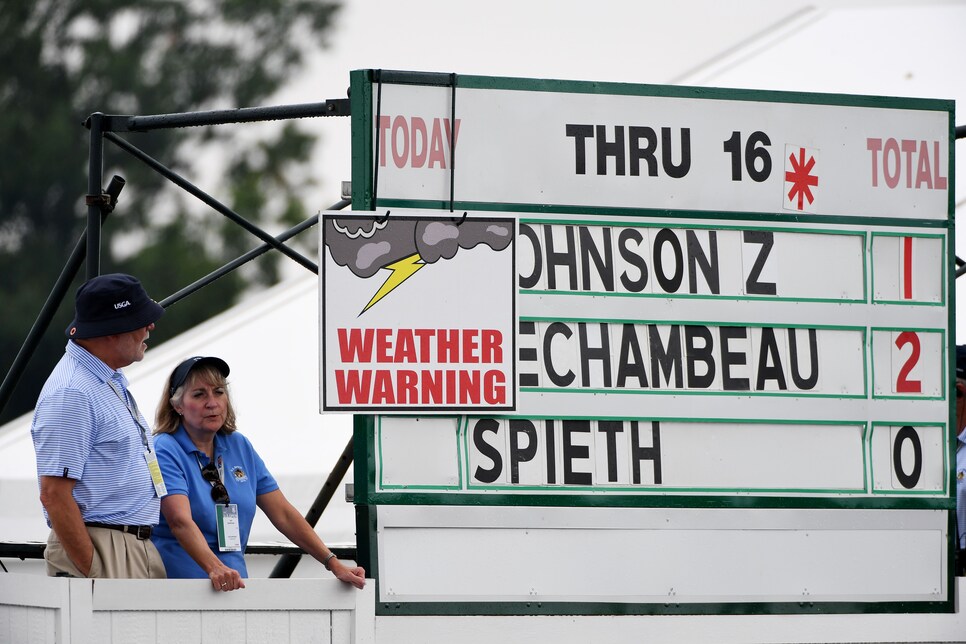 OAKMONT, Pa. -- With a third rain delay interrupting first-round play and the U.S. Open schedule imperiled, we can make a few modest assumptions.
— Most of the second round will be played on Saturday. Play has been agonizingly slow and only three groups finished when the horn sounded a third time. Assuming we have all of Friday to work with, the field should at least get in 18 holes by Friday night, but not much more than that. And that's not even factoring in the potential for damaging storms that would delay the start of play on Friday as well.
— Oakmont won't be able to put up much of fight. Barring 5-percent humidity, wind and news that Sub Air is under the entire property, look for the course to be vulnerable to more red numbers. Is Johnny Miller's 63 in danger? Probably not, though Andrew Landry briefly flirted with the record before coming back to earth.
-- The wave that was scheduled to go off Thursday afternoon seems to have the better side of the draw. Those players never had to deal with the stop-and-start fiasco on the first day, and will likely get a soft golf course under clear skies on Friday.
— The winning score should be under par. Gamblers who took "Under" a +2.5 winning score are going to sleep well the next few nights.
— The USGA will not play Lift, Clean and Place when play resumes. Never have, never will.
— Any more delays and Fox may have to resort to showing us last year's action from Chambers Bay. Is anyone prepared to re-live moon golf all over again?