The Loop
Sister Lynn, the coaching nun, and arguably the most successful prep sports program in the U.S.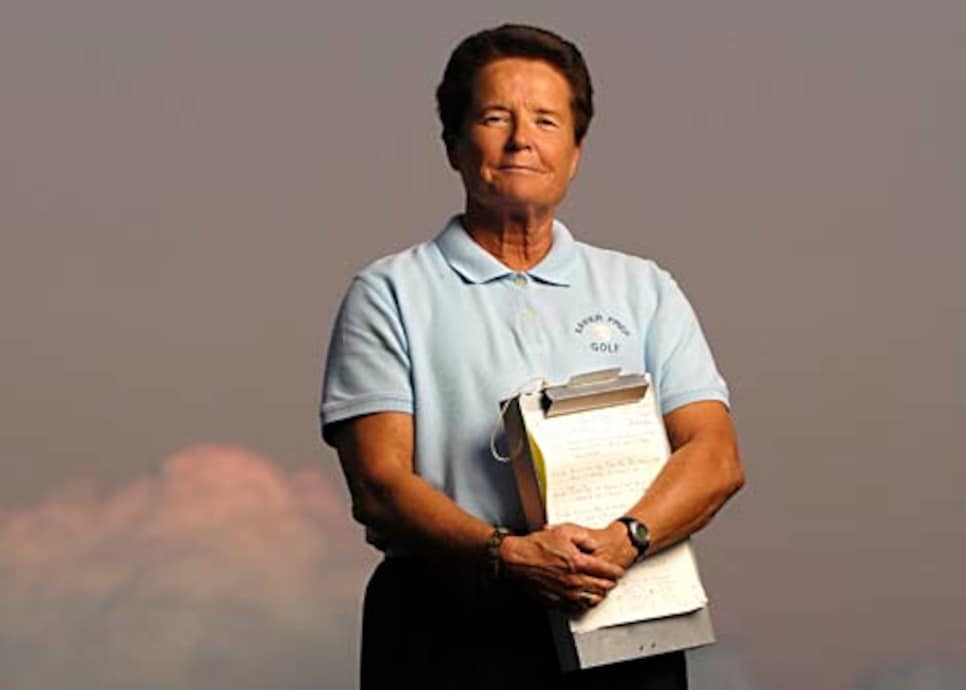 Sister Lynn Winsor has a habit, as nuns do, but she has an unusual one: winning girls' state high school golf championships.
Sister Lynn is the athletic director and golf coach at Xavier Prep, an all-girls school in Phoenix, arguably the most dominant high school sports program in the country and one you've not likely heard about.
Last week, Xavier Prep won its sixth straight Arizona Interscholastic Association Division I girls' golf state championship at Aguila Golf Course outside Phoenix.
It was its 18th state title in the last 19 years, and its 34th in Sister Lynn's 43 years coaching there.
"It's crazy," Sister Lynn said on Monday. "My 43rd year and every time we get to that state tournament I still have that nervousness, anticipation and excitement. It doesn't grow old. Young people invigorate me."
And here's the most unusual part: Sister Lynn, who was inducted into the Arizona Women's Golf Association Hall of Fame in 2000, does not play golf. She played some B.C., Before Convent, she likes to say, but gave the game up after that.
Nonetheless, she has produced a steady stream of quality golfers — among them Heather Farr, Farr's sister Missy Farr-Kaye, the women's golf coach at Arizona State, Cheyenne Woods and Amanda Blumenherst — and, more importantly, solid citizens.
"Values, academics, activities and athletics all work to empower young women to become leaders and caring, successful people," Sister Lynn once said citing the program's core principles.
Xavier Prep, incidentally, doesn't just win state championships; it tends to win them in landslides. In 1989, it won by 191 strokes, in 2006 by 82. It won this year by only two strokes, the lead it held after the first of two rounds. However, it had stretched its lead to 16 strokes in the second round when play was suspended and eventually canceled because of storms, so only the first-round scores counted.
"It was a good tournament," Sister Lynn said. At Xavier Prep, they almost always are.