The Loop
Since you can't clone Ivor Robson, the R&A had to find another announcer for the 10th tee
HOYLAKE, England -- One of the side stories of the R&A deciding to go to a weather-induced two-tee start for Saturday's third round of the British Open at Royal Liverpool is the fact that omnipresent tee announcer Ivor Robson can't be in two places at the same time. That begged the question as to whom would assume the duties on the 10th tee while Robson was holding down the fort on No. 1?
Now on the tee ... Mike Stewart.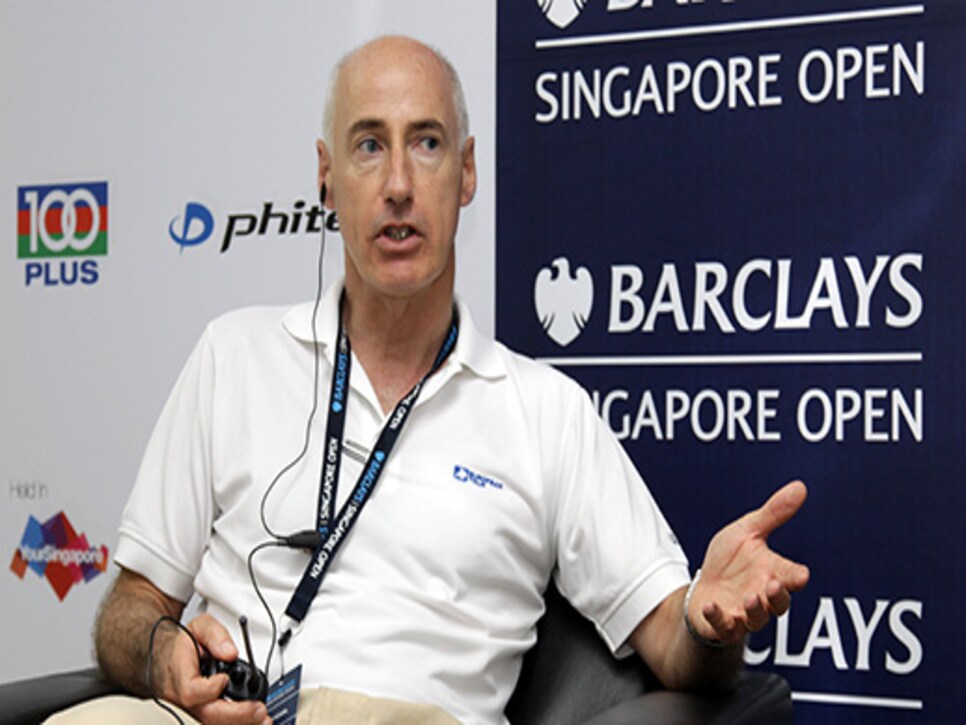 Unlike Robson, whose sing-song lilt has made him a favorite with players and fans alike, Stewart played it straight, announcing the names in a monotone, professional manner.
"I've done this a few times before," Stewart noted with a smile.
Stewart did have one thing in common with Robson, however. He didn't leave his post for the duration of his duties.