The Loop
Simpson's three-under start gone with the wind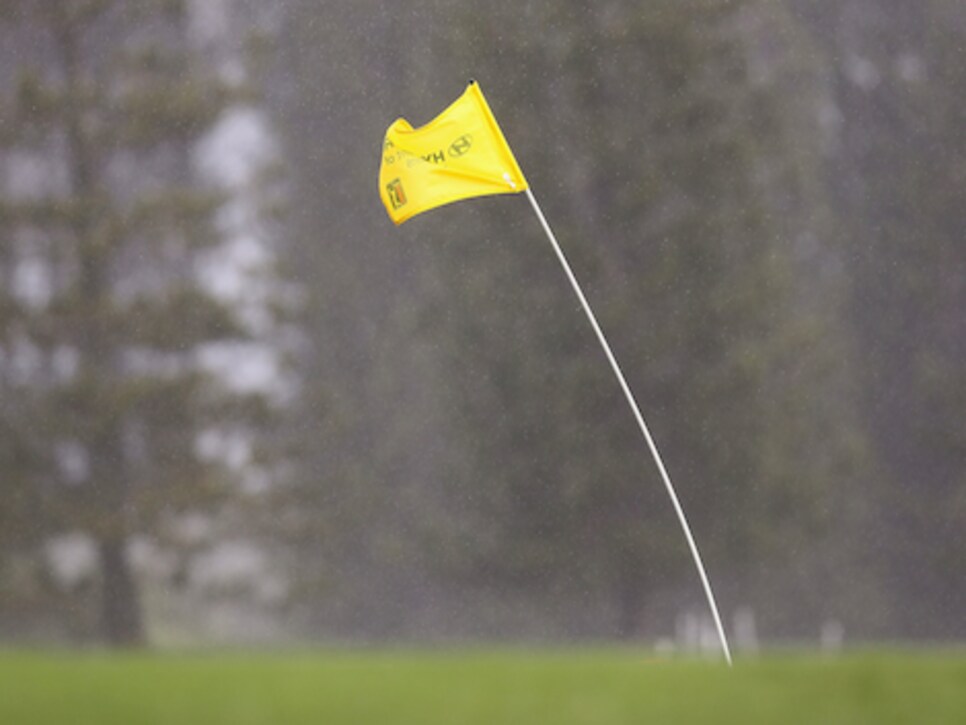 KAPALUA, Hawaii -- Good news for Scott Stallings was bad news for Webb Simpson on Friday, when the PGA Tour season got off to a false start.
Stallings was seven-over par through four holes of the Hyundai Tournament of Champions, while Simpson was three-under par through seven holes and leading. None of it counts, as first-round play was canceled as a result of wind gusts that exceeded 40 miles per hour. The tournament will re-start Saturday morning at 7:30, with 36 holes scheduled and players going off on the first and 10th tees, in pairs.
"We'll try to play 36 holes and catch up [on Saturday], but the forecast isn't real good," Slugger White, vice president rules and competition for the PGA Tour, said. "Maybe we'll get lucky."
It blew so hard, Rickie Fowler said, that "I hit a good drive on three and it went 215."
"It stinks for me," Simpson said. "I got off to a great start, but that's the way it goes. I'm sure they made the decision that's best for all the guys."
Carl Pettersson hit a putt on the second green that seemed to have run its course about a foot from the pin, when a wind gust blew it off the green.