The Loop
Simpson proves that a low Saturday round is possible
BETHESDA, Md.-Are there low scores out there for the leaders as they start the third round of the 111th U.S. Open? Webb Simpson certainly thinks so, and he's got the scorecard to prove it. The 25-year-old from Raleigh, N.C., playing in his first major championship, posted a five-under 66 Saturday to move to one under for the tournament.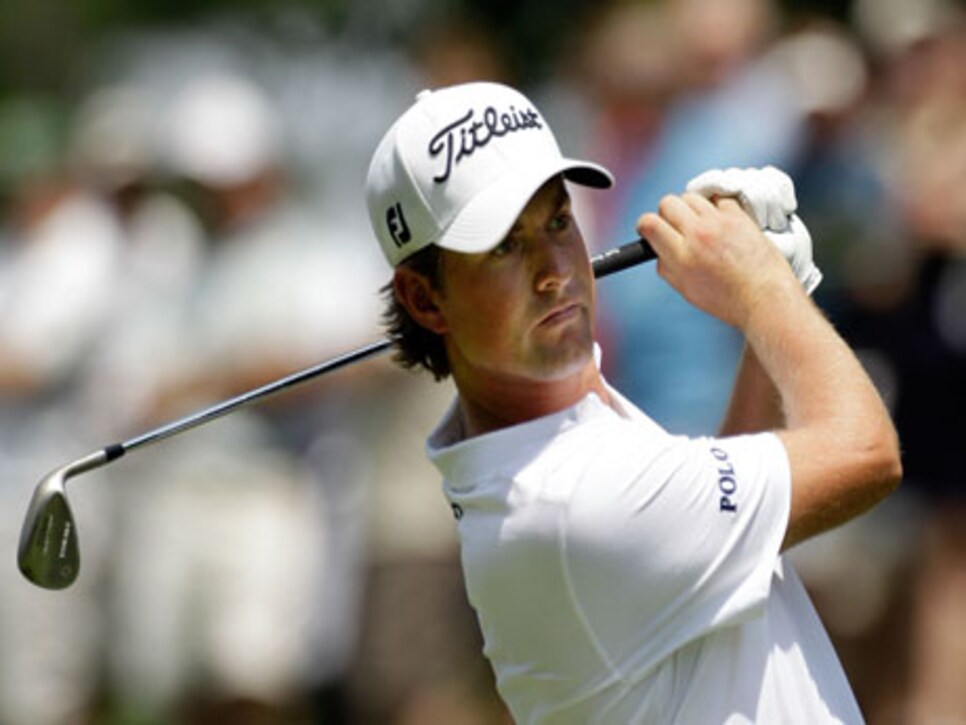 (Photo by Rob Carr/Getty Images)
Simpson's low round included a bogey 4 on the par-3 13th hole after receiving a one-stroke penalty when his ball moved slightly on the putting green just after he addressed the ball.
"It was kind of the same deal as New Orleans," said Simpson, who also had to tack on an extra shot while he was in the lead during his final round at the Zurich Classic. He eventually lost the event in a playoff to Bubba Watson.
"I think we've been through this too many times, hadn't we?," Simpson said, noting that it was the third time as a professional that he has had a ball move on the green after he addressed it, a violation he also had happened in college at the NCAA Championship. "It was unfortunate, but I think it really made me committed to try to finish strong and I made a couple of good birdies [on the 14th and 16th holes] coming in."
(Related: 10 things you're allowed to do when your ball is on the green)
Simpson also had a mildly harrowing experience on the final hole, hitting his tee shot into the gallery, the ball coming to rest in a spectators lap. After getting a drop, Simpson managed to grind out a par.
"The greens are great," Simpson said. "They're quick. I think the pins are tough today, in a way where you can short side yourself five or six or seven rtimes, and have no chance to get up and down. I think you'll see some pretty good scores like mine, and also some pretty high scores."
That Simpson would have put himself in position to have a solid showing in his first major championship was something few would have bet on early Thursday. Starting on the 10th tee, Simpson proceeded to bogey his first three holes of the championship. Despite the poor start, he finished with a 75, then bounced back with a second-round 71 to make the cut on the number.
"Yes, I was nervous. A little bit more nervous than I ought to be," Simpson said. "I heard some major champions this week say the pressure is more in a major, which is refreshing because I was wondering if it was just me. It was good to get that out of my system."
You could forgive Simpson for having a bit of a inferiority complex as well. During play at the Columbus, Ohio, sectional qualifier, Simpson had posted a score that left him in a playoff with six players for three spots. But when the officials announced the playoff participants, they overlooked Simpson's name. Upon approaching the official to say he too should be in the playoff, the error was corrected, he went on the course and made earned his way to Congressional.
Yet Simpson's play in 2010 has suggested that he is ready to be more of a factor on the PGA Tour in his second season. In addition to the runner-up finish at Zurich, Simpson also was second at the Transitions Championship in March and has missed only two cuts in 13 starts this season.