The Loop
Simon Cowell gets threatened with golf club by very angry neighbor
Simon Cowell is no stranger to hurling some all-time insults at people, which is probably why he was unfazed when his crazy neighbor tossed a few his way while threatening him with a golf club over the TV star's parking habits.
The wild situation, first reported on by The Sun, occurred outside Cowell's West London home this week. In the video, which you can see here, the angry man next door can be heard threatening to smash up all the cars parked in front of his home with his trusty nine iron.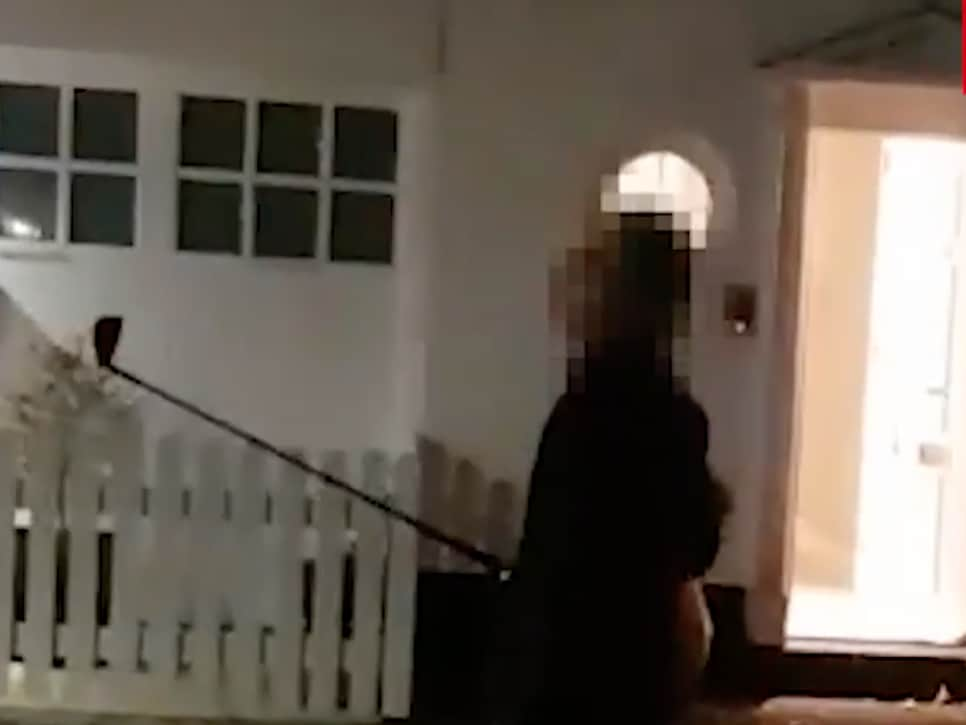 He begins his rant with some gibberish, but then provides the most cringeworthy moment for every golfer watching, by slamming his nine iron on the pavement. Anybody else losing feeling in their hands just thinking about it? OUCH.
According to the report, the neighbor has accused Cowell of attracting crime to the area by leaving his garage doors open for long periods of time and parking his luxury cars in front of homes on their street, and he's not wrong. Cowell's home has been broken into before, but apparently that wasn't enough for him to shake the bad habit.
"He leaves his garage doors open every night – even the police are fed up with him. His security guards don't shut them till 12 o'clock and that's a problem for me because he got robbed," the neighbor told The Sun. "If you do that they're not just going to come and take biscuits. He is the one who is causing all the problems – I'm sick of his face."
Clearly this man has never watched American Idol. The guy is a legend!
You don't get sick of Simon Cowell's face - Simon Cowell gets sick of yours.