The Loop
Silverdome plays host to yet another failed performance as partial implosion appears to go awry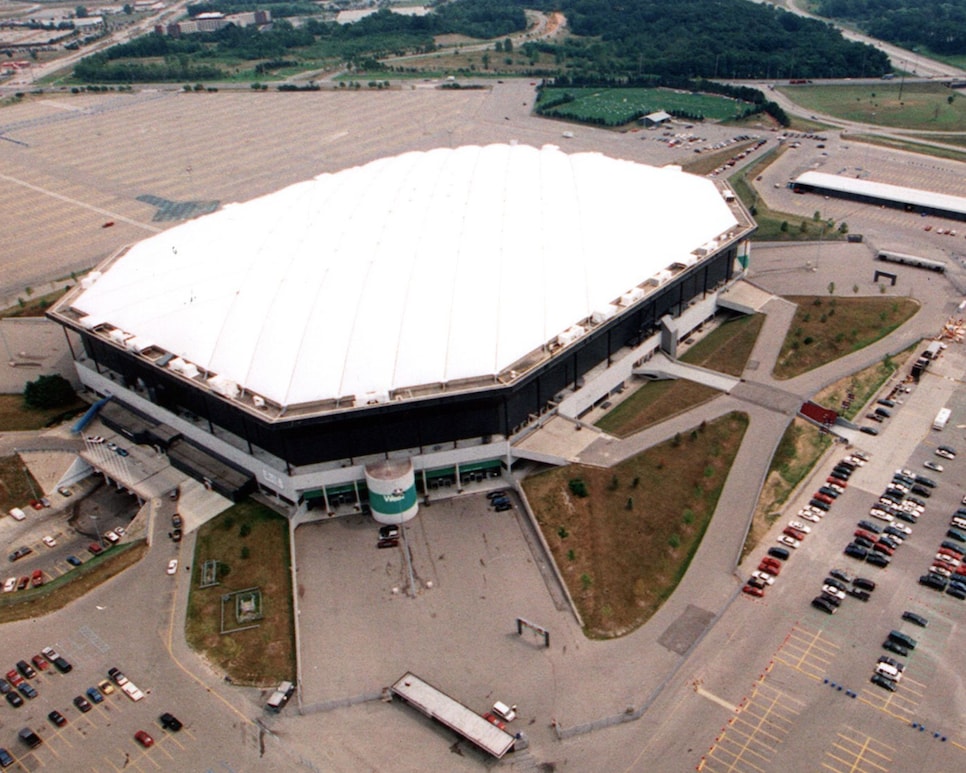 It was an eye-sore from the start, and became a symbol of football futility. Just twice in 27 seasons playing there did the Detroit Lions host a playoff game there. Truth is, the most physically impressive team to ever call the Silverdome in Pontiac, Mich., home was the Detroit Pistons in the 1980s, when the Bad Boys were on the verge of winning two-straight NBA titles while playing in a building ill-suited to watch pro basketball.
Opened in 1975 and mercifully closed in 2002 when the Lions moved to Ford Field in downtown Detroit (the Pistons left in 1988), the Silverdome had left to stand in ignominy for the past 15 years, decaying at the corner. But it was finally going to begin to meet its final fate on Sunday morning when demolition crews were set to partially implode the upper ring of the 400,000-square-foot-stadium.
Except, well … see for yourself:
Pontiac officials had said that this was not intended to be a full collapse, a la the Georgia Dome last month. However, this doesn't look like much of anything happened.
The Detroit News hadn't reached city officials for comment, but the newspaper quoted Rick Cuppetilli, executive vice president of the demolition company Adamo Group, as saying that technical issues have kept the stadium standing.
"The main eight columns that actually were the ones that would trip the structure, we don't know if the cord was detonated or cut," Cuppetilli told the newspaper. "We don't know it didn't detonate. It's not coming down right now. Believe it or not that bang was the soft one. The cutting charges are on the eight main columns and they did not go off."
Suffice it to say, the Internet didn't hold back the vitriol over the latest failed performance to occur in Pontiac.