News
Sign of the times: Tiger Woods vaults past Jordan Spieth in world ranking
Tiger Woods didn't hit a shot last week in Las Vegas but still climbed to No. 13 in the Official World Golf Ranking, one spot ahead of Jordan Spieth.
That's the nature of the system.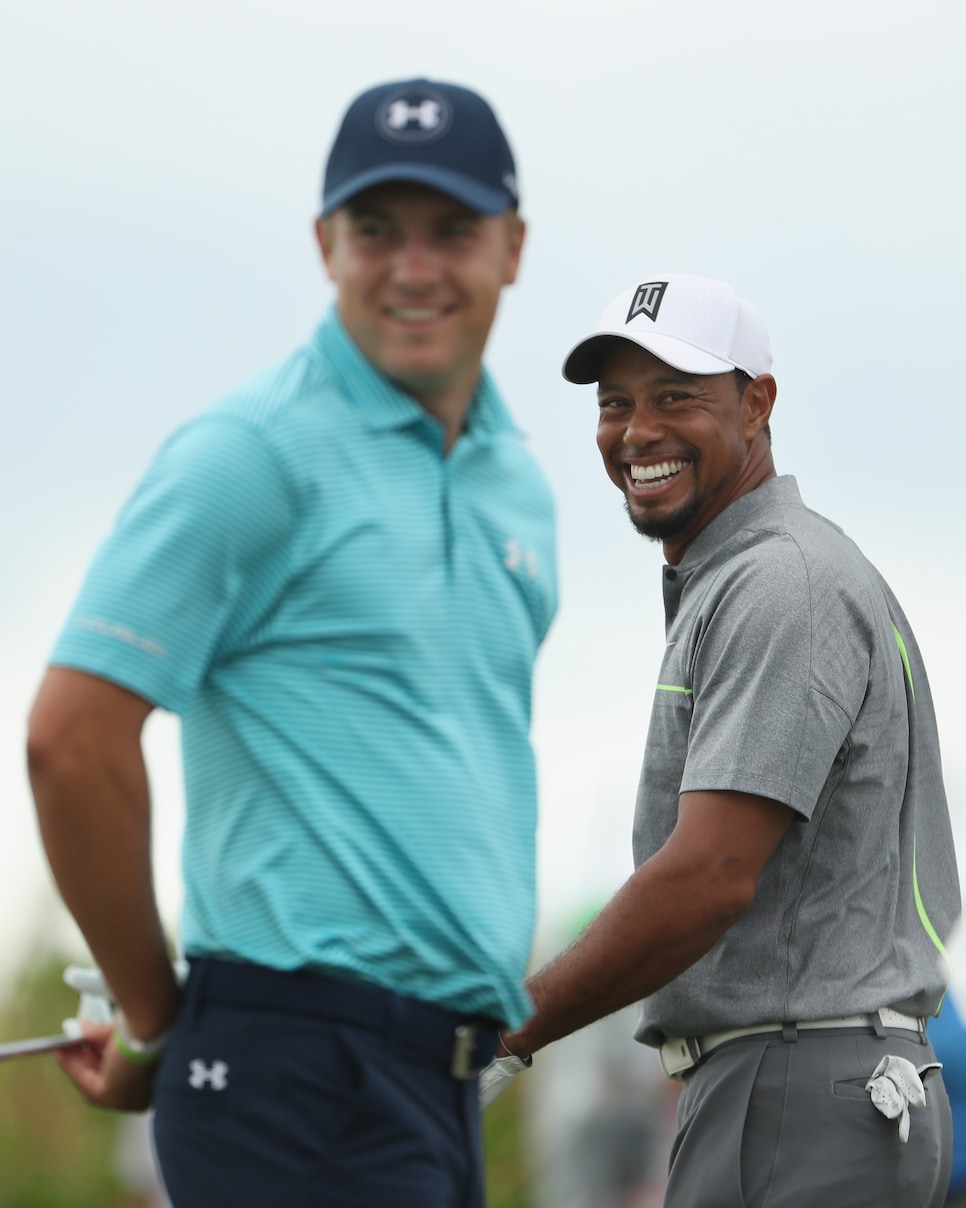 Woods, who won for the first time in five years this year and tallied six other top-10 finishes, had reached No. 13 after winning the Tour Championship in September before dropping a spot recently. Prior to that, however, he last was ranked this high in September 2014 before he missed most of the next three seasons due to injury.
Spieth, on the other hand, was in Las Vegas, and while his week started well enough with an opening-round 66 in his first start of the 2018-19 season, he left TPC Summerlin frustrated and with still more work to do on his game after going winless last season.
"I had couple plugged lies, couple divots early in the round that I made a couple bogeys off from birdie positions," he said after a final-round 72 at the Shriners Hospitals for Children Open to finish in a tie for 55th. "Then from there just kind of hard to stay motivated, I guess.
"But the game, I thought that although I didn't—my result wasn't fantastic, this was progressively better through the bag. I'm in a new driver and 3-wood that aren't spinning at all, so I'm going to go back to my old stuff next week until I find one that's optimized. … I played a lot better than I scored, and that happens sometimes."
The 25-year-old Texan also departed having dropped to his lowest ranking since the end of August in 2014. That was right before he went on a run in which he racked up 13 wins, including three majors, in three years and reached No. 1 in the world along the way.
If Spieth hopes to start a similar streak, he won't have to wait long. His next start is this week in Mexico.