The Loop
Sign of progress from Dustin Johnson: Lays up in a big spot, escapes first round without a bogey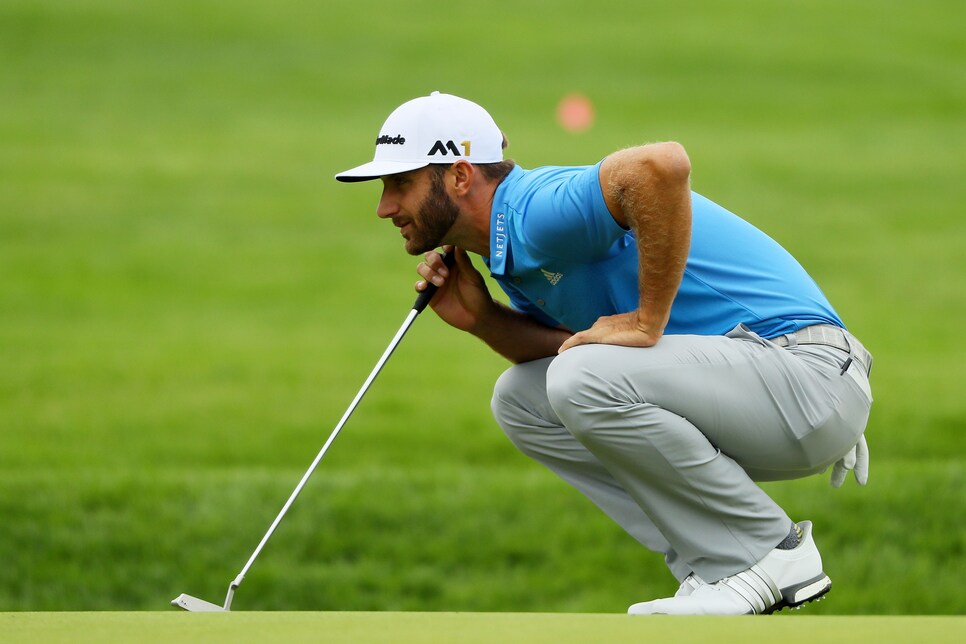 OAKMONT. Pa. -- As Dustin Johnson watched his birdie putt on the 16th hole Friday afternoon stop 10 feet short of the hole, he offered a brief assessment of the effort. It was only to himself, and we're not in a position to reprint it here, but let's just say it rhymes with "Yuck."
That Johnson rolled in the ensuing par putt to remain bogey free was one telling revelation from his start to the U.S. Open. More telling was what came next: on the short, par-4 17th hole, as both playing partners Sergio Garcia and Hideki Matsuyama pulled driver to have a go at the green, Johnson, arguably the best driver in golf, pulled an iron and laid up 100 yards short of the green.
Three stress-free shots, and another simple par on the 18th hole later and Johnson signed for an opening 67 to move to a shot behind leader Andrew Landry. His methodical tour through Oakmont featured three birdies against no bogeys, the first bogey-free round at Oakmont since Loren Roberts in 1994, and it featured surprising restraint from a player often prone to mental errors.
"I don't know if there is a good strategy or not there," Johnson said of laying up on the 17th hole. "It's a short hole, but it's still pretty tough. Obviously, if you go for it and you hit it in the right spot, it makes it a lot easier. Yeah, I mean, I still like a wedge in the middle of the fairway."
On a marathon Friday in which Johnson, who painful finished second in the championship a year ago at Chambers Bay, will be afforded only a short rest before having to head back out for his second round, he took advantage of the soft conditions in his first round. On those occasions he did pull driver, it was a decided asset. He averaged 320 yards off the tee to set up manageable approaches, which led to him hitting 16 of 18 greens. Whether he can maintain the same momentum in the second round is still a question, but at least he doesn't have to sit around and wait.
"You know it's going to be a long day," he said.