The Loop
Si Woo Kim's Wyndham victory caps a fortnight that shows it's a game without borders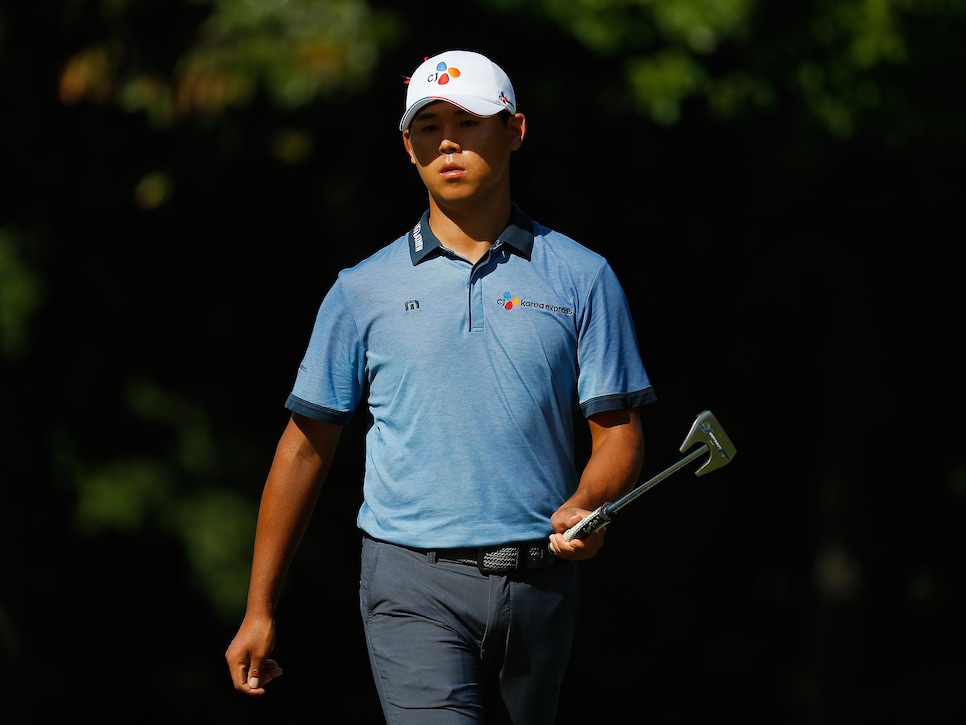 The Scots might claim the game as their own, while the U.S. has cornered the market on its most significant events, together belying its global reach. Current events remind us that it's a game without borders.
The six Olympic medalists in the men's and women's competitions in Rio de Janeiro represented six different countries — Great Britain, Sweden, the U.S., South Korea, New Zealand and China.
Five continents (including that in which the Olympics were held) are represented: Europe, Asia, Australia, North America and South America.
It's a small dimpled world.
Players from 13 different countries, meanwhile, have won on the PGA Tour, including South Korea's contribution to golf's youth movement.
Less than two months ago, Kim turned 21, and in the ensuing weeks he posted a second (losing to Aaron Baddeley in a playoff at the Barbasol Championship) and a victory in the Wyndham. Patience is not a virtue of today's young golfers.
Kim closed with a three-under par 67 at Sedgefield Country Club in Greensboro, N.C. to win by five over Luke Donald, six over Hideki Matsuyama and Brandt Snedeker and eight over Jim Furyk, who joined the PGA Tour the year before Kim was born.
Until now, Kim was best known for qualifying for the PGA Tour when he was just 17, too young, in fact, to take membership, according to tour rules. He had to wait until his 18th birthday in June of 2013 to begin playing. He wasn't ready then; in eight starts, he missed seven cuts and withdrew from the eighth.
He's clearly ready now. The son of a teaching professional, Kim flirted with shooting 59 in the second round. A 50-foot birdie putt at his 18th hole, just skirted the hole and he settled for a 60.
Now he's a PGA Tour winner, thousands of miles from home but in a game without borders.