The Loop
Should Jordan Spieth have won Sports Illustrated's Sportsperson of the Year over Serena Williams?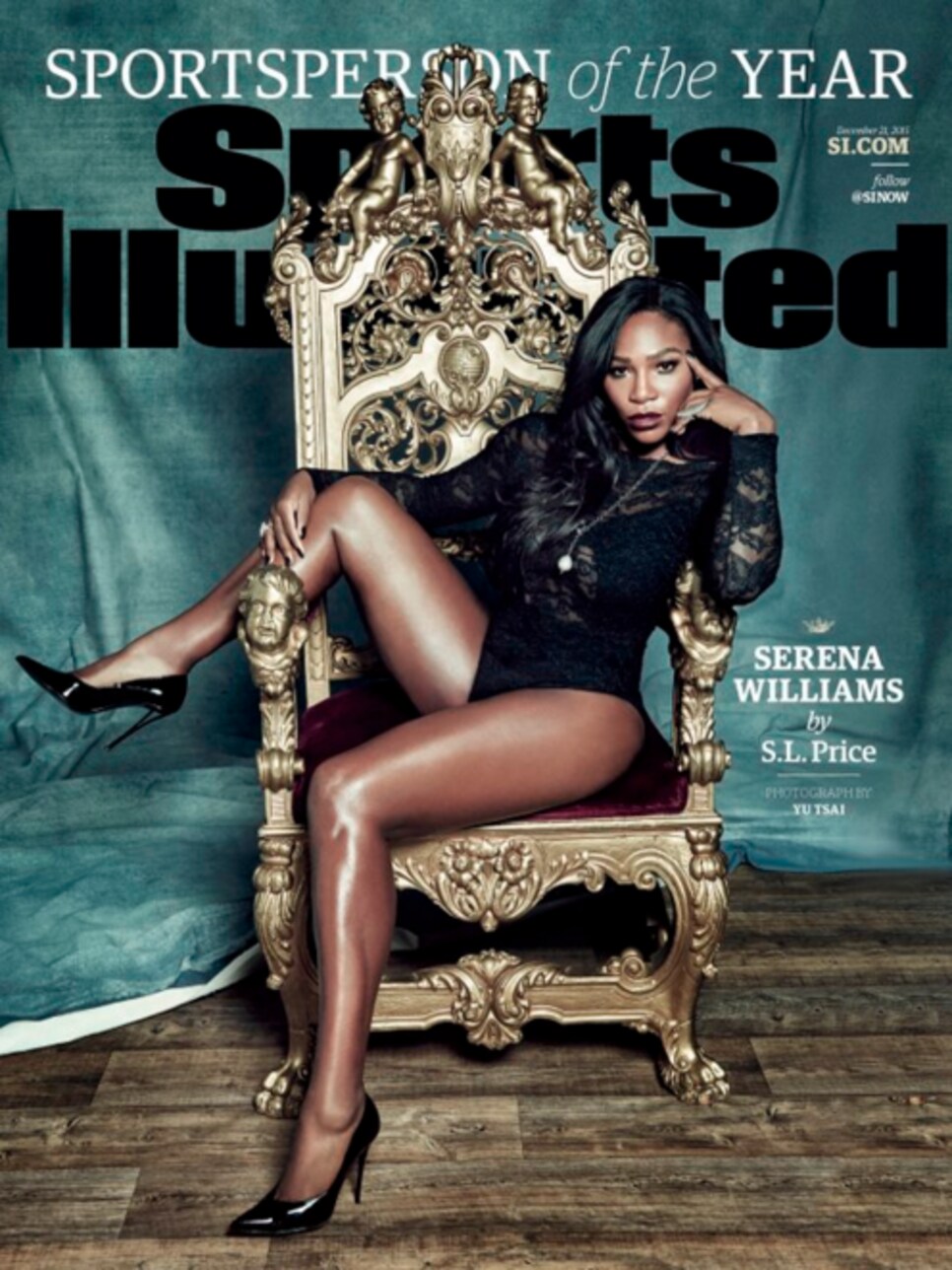 Spieth had his own claim to the annual award by winning two majors, five tournaments and the FedEx Cup along with its $10 million bonus. And he did it all while being a great sport. Just look at these lasting images from the two majors he didn't win this season. Sticking around after a heartbreaking loss to congratulate Zach Johnson at the Open Championship: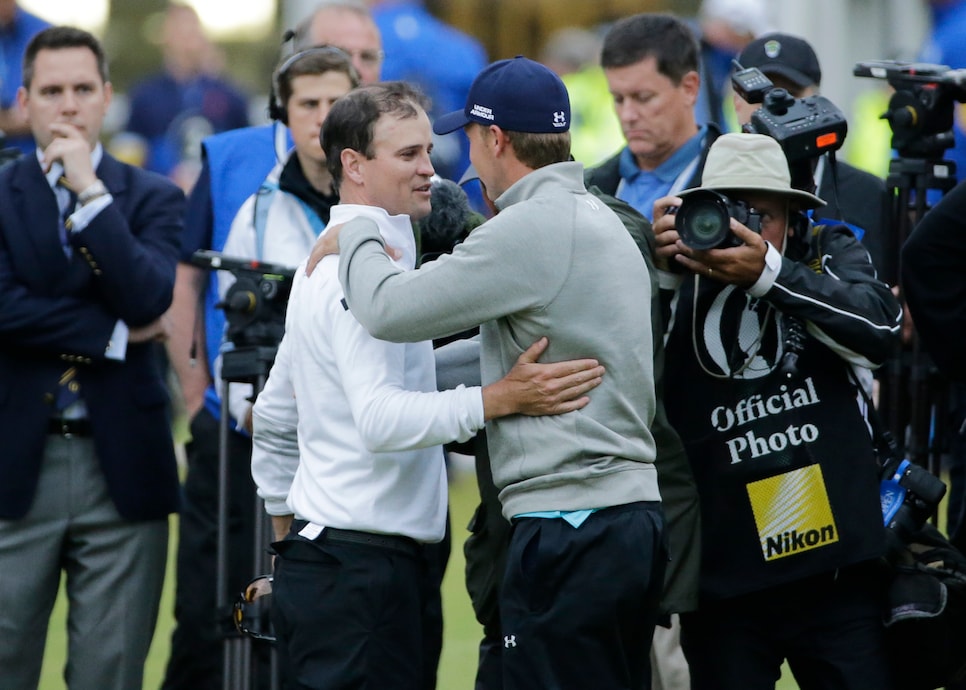 And giving eventual winner Jason Day this thumbs up in the heat of the battle at the PGA Championship: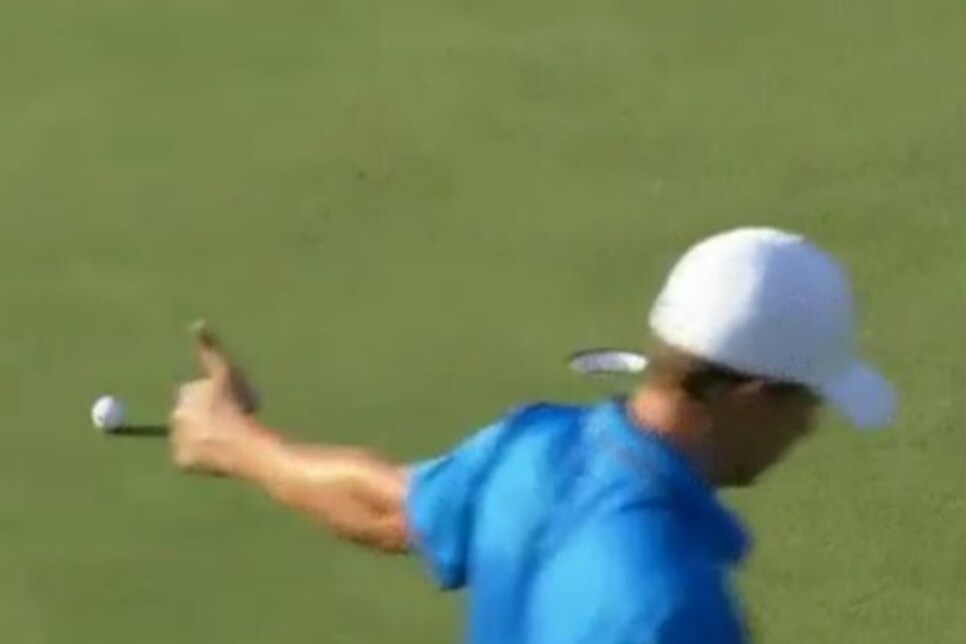 Not that Serena is a bad sport, but her press conference after being upset at the U.S. Open to end her bid for the calendar Grand Slam didn't exactly make fans feel warm and fuzzy. These things are supposedly part of the voting for the award that recognizes "the athlete or team whose performance that year most embodies the spirit of sportsmanship and achievement."
But back to the achievement part of things, it's interesting that both Williams and Spieth drew extra awe for their accomplishments because of their age. Only while we marveled at Williams, 34, for doing what she did despite being old -- ancient, in fact, by pro tennis standards -- we were amazed by how young Spieth was (21) for his Masters and U.S. Open victories.
Based on pro-golf standards, Spieth's season was enough to win the award. Six golfers have earned the SI honor (Tiger Woods is the only athlete to win twice), but a couple won with resumes weaker than Spieth's. In 1978, Jack Nicklaus won despite just four tour titles and one major that season (To be fair, it was his 15th major so perhaps this was more of a career award). And in 1964, Ken Venturi took the honor despite winning only three times, including the U.S. Open.
Those years also didn't feature the incredible group of contenders that have made 2015 a remarkable year across all sports. Consider that in a recent online poll by SI, neither Williams or Spieth finished among the top three. Triple Crown winner American Pharoah took the poll with a whopping 47 percent of the vote.
There was also Novak Djokovic, who you could argue had an even better year on the court than Williams. And speaking of guys dominating courts, how about recent Golf Digest cover boy Stephen Curry, who won the NBA's MVP and led the Golden State Warriors to a championship? Plus there was the continued brilliance of soccer star Lionel Messi, among others.
Should Jordan Spieth have won the award over Serena Williams? It's worth a debate, but certainly nothing to get upset over, especially when you consider all the other great athletes in contention. Let's all just agree to be happy that an actual person won over a horse.