The Loop
Should golf take a stand against North Carolina's controversial bathroom bill?
For all of golf's historical deficiencies with issues around equality, the modern game has been more proactive tearing down barriers. Programs like The First Tee, LPGA-USGA Girls Golf and National Alliance For Accessible Golf, along with partnerships with the Boys & Girls Club and the Special Olympics, not only open a door to the sport, but act as community enrichments. The PGA Tour's charitable contributions fall under this umbrella as well.
But golf's willingness to embrace every segment of society is still a valid question, and it's an issue that has been pushed to the fore by North Carolina's bathroom bill.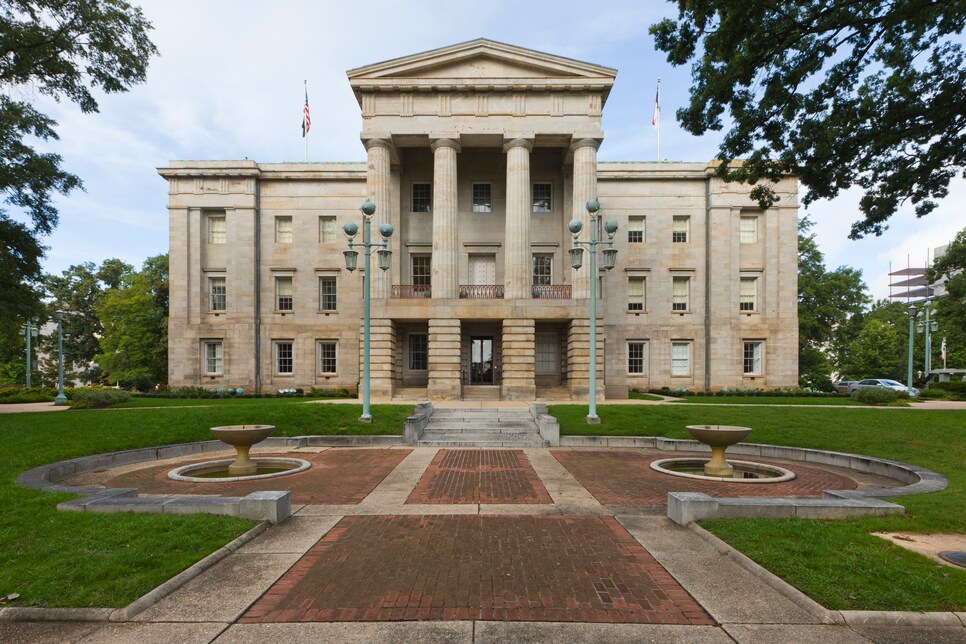 ullstein bild via Getty Images
In a one-day specially convened session in late March, North Carolina's House of Representatives and Senate passed the Public Facilities Privacy & Security Act, commonly known as House Bill 2 (HB2). The law forces transgender individuals to use bathrooms that correspond to their biological gender. HB2 also halts anti-discrimination protection for lesbian, gay, and bisexual people; in short, someone can be fired in North Carolina for being gay or transgender.
Proponents of the bill say safety is the chief concern, that transgender people pose a sexual and physical threat to women and children. "The bathroom ordinance, it needs to stand to keep men out of women's bathrooms," said state senator Tommy Tucker.
Critics of the bill cite comments like Tucker's as evidence of ignorance, if not outright bigotry.
"It seems like the proponents of the bill have been very successful in demonizing transgender men and women as sexual predators and pedophiles. I don't think there's any evidence to back that up," said Darren Jackson, a member of the state's House of Represenatives. "[It] has been my experience that they just want to live life and be left alone and pose no threat to anyone."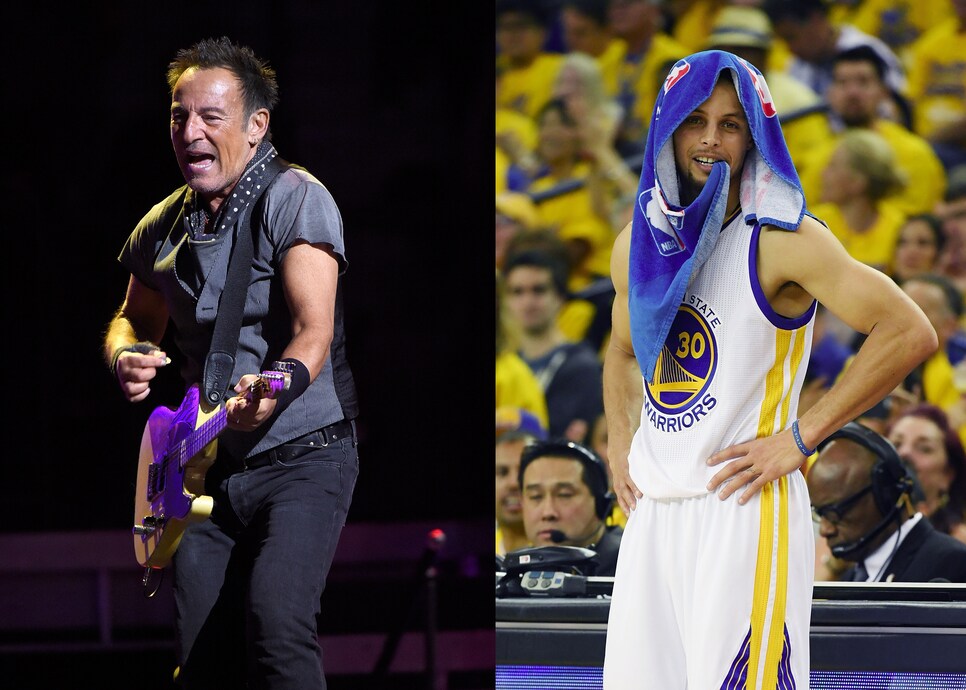 Dozens of cities and states have imposed travel bans to North Carolina in response to HB2. PayPal and Deutsche Bank halted expansions efforts in Charlotte and Cary, with other companies such as Apple, Google, Facebook, Lowe's and American Airlines expressing disapproval. Musicians Bruce Springsteen and Ringo Starr and bands Pearl Jam and Boston canceled upcoming concerts in North Carolina, and 21st Century FOX may move movie shoots to different locations.
The sports world has also been vocal in dissent. The NCAA, scheduled to hold men's basketball tournament games in Greensboro in 2017 and Charlotte in 2018, says it's monitoring the situation. Same with ESPN, which was mulling Charlotte as a host of the X Games. The most prominent of these voices has been the NBA. Commissioner Adam Silver has mentioned moving the All-Star Game because of HB2, while league MVP and North Carolina native Steph Curry denounced the bill.
The Tar Heel State hosts two PGA Tour tournaments: the Wells Fargo Championship at Quail Hollow Country Club in Charlotte, and the Wyndham Championship at Sedgefield Country Club in Greensboro. The tour's feeder league, the Web.com Tour, will also travel to North Carolina in May with the Rex Hospital Open in Raleigh.
Two bigger events also loom on the horizon. The PGA Championship is scheduled to visit Quail Hollow in 2017, while the U.S. Open is set to return to Pinehurst No. 2 in 2024. Pinehurst additionally will be the home of the U.S. Amateur in 2019.
Perhaps the Open and Amateur are too distant to contemplate, yet the Wells Fargo begins play in two weeks. Players and tournament officials are going to be asked their thoughts on HB2. Should golf's governing bodies contemplate similar measures as those being considered by the NBA and NCAA? What constitutes an appropriate response?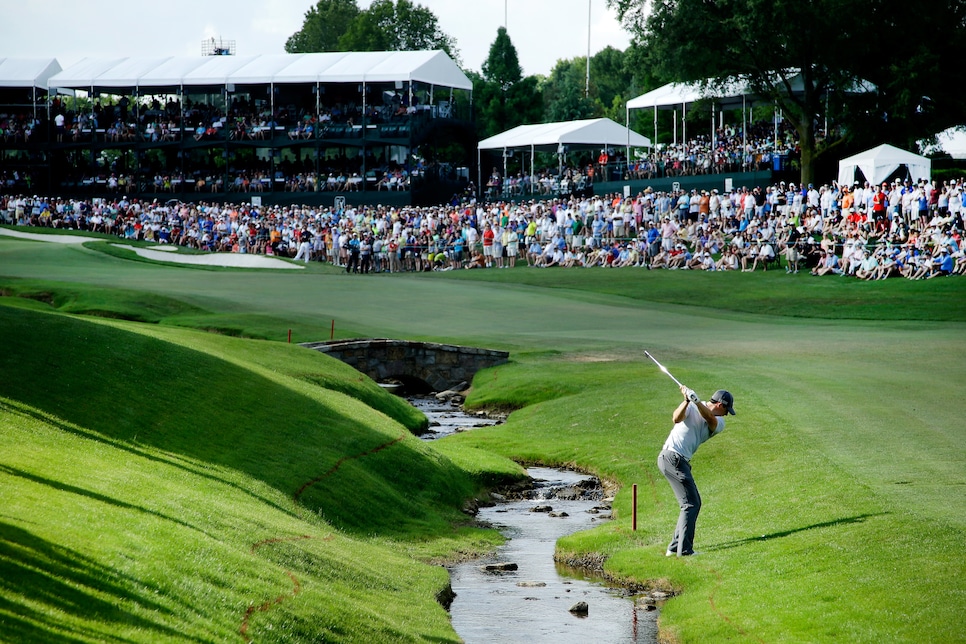 Despite the widespread condemnation of HB2, golf finds itself in a precarious spot. An extreme proposal would be to pull the plug on hosting future tournaments in North Carolina, but that could be misguided. The city of Charlotte has been outspoken in its resistance to the bathroom bill; pulling the PGA Championship or Wells Fargo event would essentially punish the area for a decision its citizens don't agree with.
On the other end of the spectrum, sitting back and hoping this storm disperses could be deemed woefully insufficient.
Keeping these influences in mind, golf has a few avenues of response.
The first would be a joint statement from the PGA Tour, USGA and PGA of America expressing their opposition to any legislature or acts deemed discriminatory, as well as a pledge to fight such prejudice. This wouldn't be unprecedented: A similar move was made last summer against Donald Trump. And, for the record, the organizations were condemning merely comments; this is an actual law.
Asked its position on HB2, the PGA Tour responded to Golf Digest with this statement: "The PGA Tour has a strong commitment to an inclusive and welcoming environment for all at every event it operates and sanctions. The Tour will continue to promote these principles in every community we visit." Likewise, the PGA of America added: "The PGA of America provides an inclusive, welcoming environment for everyone at all of our events, including the PGA Championship."
The second would be breaking out the wallets. The PGA Tour trumpets its charitable work more than any professional sports league, and rightfully so: The tour says it donated more $160 million to various organizations in 2015. Instead of canceling or moving the Wells Fargo and Wyndham tournaments, could it make a financial commitment to LBGT-friendly charities and organizations?
How players individually respond to the issue will also be worth watching. In a few cases, stars have more influence than the tour as an organization. What they say, what type of protest ribbons they wear, what they do...it matters.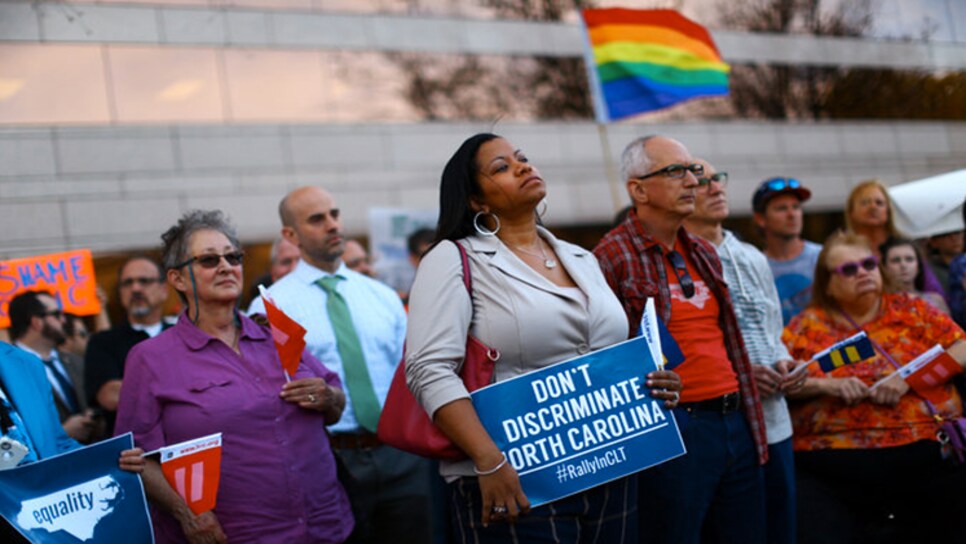 Be it race, gender-equality or disability, golf has been presented with uncomfortable social issues before.
Many organizations have taken their stance on HB2. It will be interesting to see if golf will become the next.