News
Should a team title count as much as a regular PGA Tour win?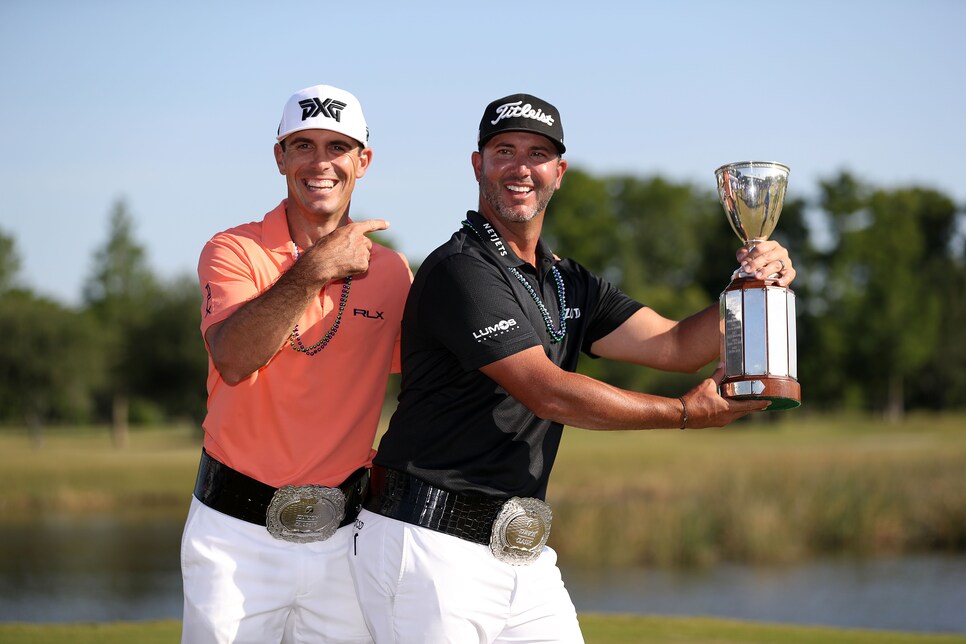 For all the (deserving) attention the Zurich Classic has gotten the past two years for switching to a team event, there are two important distinctions that keep winning it from being worth as much as winning a regular PGA Tour title. For one, the victors' spoils don't include that coveted automatic invite to the Masters. And two, players don't earn any Official World Golf Ranking points for their efforts.
However, technically, it counts the same when tallying up a player's career PGA Tour victories. Billy Horschel now has five wins under his belt -- plus a nifty title belt for his latest triumph at TPC Louisiana -- and teammate Scott Piercy now has four. But should they get full credit winning a team title? Is that really worth the same as winning a tournament on your own? Should their resumes have asterisks instead? What about a half win?
On this week's Golf Digest Podcast, Sam Weinman and Joel Beall joined me to debate this topic along with the tournament's format, and yes, that much-talked-about walk-up music. We also discussed Lydia Ko's return to the winner's circle, Brandel Chamblee's comeback, and talked to former NHL player turned podcast star Ryan Whitney of Spittin' Chiclets. Please have a listen: